NYU student government passes BDS resolution led by Israeli Jewish student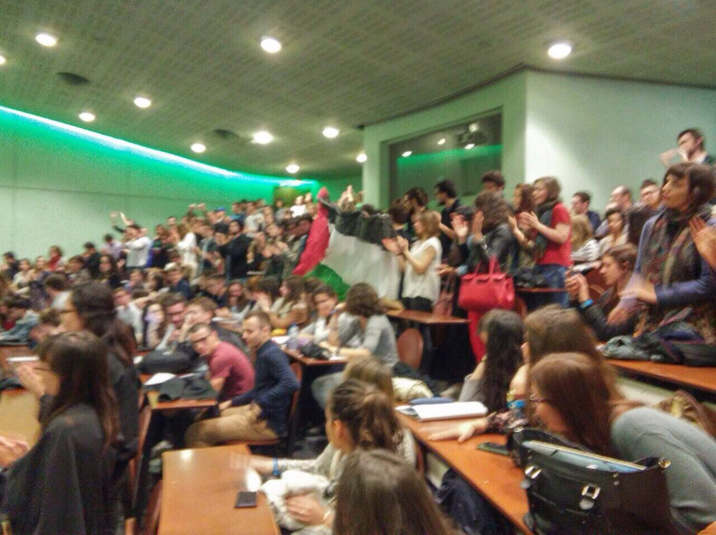 Manifestation d'activistes pro-BDS et étudiants de Science Po Rennes contre la venue de l'ambassadrice israélienne en France, 30.03.2017
Aliza Bin-Noun Twitter
The next stage is for the bill to pass the University Senate before being considered by the Board of Trustees
The Student Government Assembly (SGA) at New York University (NYU) voted in favor of a BDS-type resolution for the divestment of companies that do business with the Israeli army.
The "Resolution on the Human Rights of Palestinians" co-authored by Israeli-Jewish student Rose Asaf along with Bayan Abubakr, and Leen Dweik, calls on NYU to divest specifically from Caterpillar Inc., Lockheed Martin, and General Electric unless they agree to stop "play[ing] an active role in funding and perpetuating Israel's illegal occupation and its violation of human rights, making NYU complicit in these crimes."
The companies are singled out for selling bulldozers, helicopters, and engine generators to the Israeli army, used for the demolitions of Palestinian homes and in military operations -- specifically citing the 2014 Operation Cast Lead operation in the Gaza Strip, Israel's invasion of Lebanon in 2006, and even a Saudi airstrike in Yemen that killed 40 children.
The authors state that many of the homes demolished are considered illegal by Israel as a result of how difficult the governing body makes it for Palestinians to obtain building permits.
"Between 2010-2014, Israel accepted a mere 1.5% of applications," the resolution says.
The secret ballot came out with 35 votes in favor, 14 against and 14 abstentions following speeches from opposing sides. The motion also included a list of over 60 student organizations and 30 faculty members endorsing it.
"All we are saying is that there is a student want for this and we are asking NYU to fulfill that," Abubakr explained.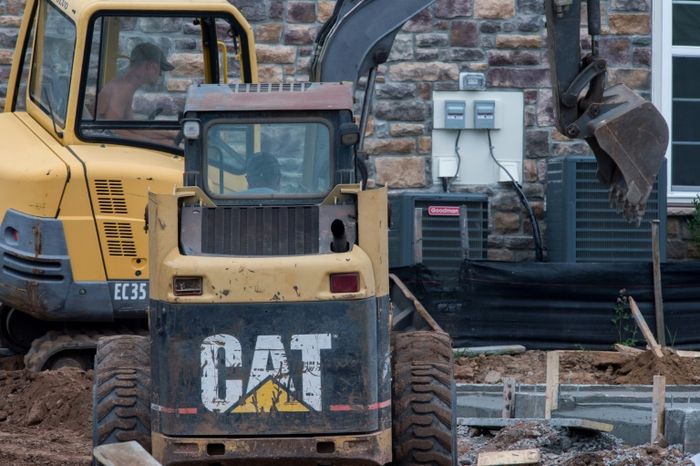 The next stage is for the bill to pass in the University Senate, which includes not just students but also faculty, deans, and staff. If approved, it will be presented for consideration by the Board of Trustees.
"The resolution will help my family in Israel, along with Palestinians" Rose Asaf reportedly told Haaretz. "I approached it as an Israeli Jew. When Israeli Jews speak up about these issues, people listen. I need to use my voice to uplift Palestinian voices".
The resolution lists other universities that have issued such decisions seeking to promote Palestinian human rights, and it also invokes a resolution passed in 1985 by NYU Student Senators Council for the divestment from all South African businesses during Apartheid.
"It really comes down to the fact that my tuition money, that I pay to NYU, is being used in violation of international law. When other students realize that, they are going to be just as angry, and take similar actions," Asaf added.
The authors of the resolution also sought to distinguish between leveling criticism on Israel from anti-Semitism, explaining that there were NYU students studying abroad in Tel Aviv who supported the cause.
You need to be logged in in order to post comments. Sign up or log in
Shame upon him and his family for 3 generations!