One in five US voters think their gov't is 'too supportive' of Israel: poll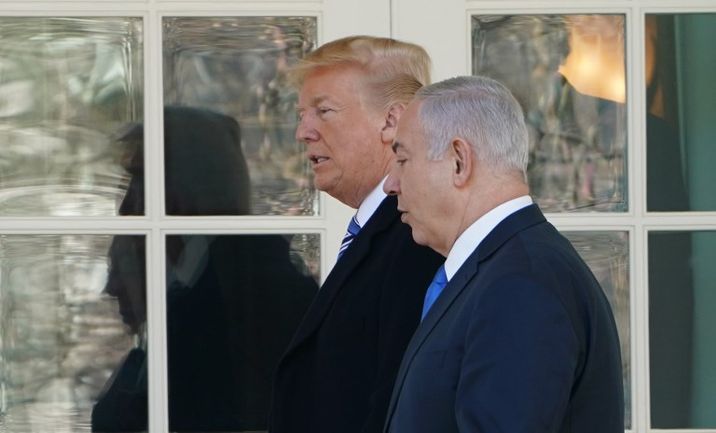 US President Donald Trump and Israel's Prime Minister Benjamin Netanyahu on March 5, 2018 in Washington, DC
MANDEL NGAN / AFP
Amid concerns from some US Jews over a perceived decrease in support for Israel among Democrat lawmakers, a recent national poll found that  22 percent of voters in the United States believe their country is "too supportive" of the state of Israel.
According to the poll published Monday by US-based polling agency Rasmussen Reports, nearly as many (19%) think the US is "not supportive enough" of Israel. The majority of voters (45%) believe US support for Israel is "about right." 14 percent of respondents were undecided.
The results were gathered from responses to the following question: "Generally speaking, is the United States too supportive or not supportive enough of Israel? Or is America's support for Israel just about right?"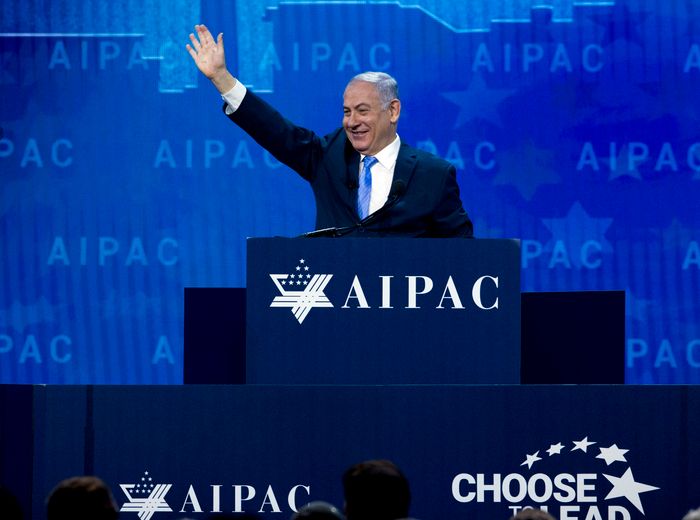 The report notes a margin of sampling error of plus or minus three percent, meaning there could be an equal amount of US voters who believe the US is too supportive of Israel vs. not supportive enough.
Another Rasmussen Report released earlier this month found that about the same amount of US voters (20%) were in support of the Boycott, Divestment, and Sanctions movement targeting Israel. By contrast, 41 percent were opposed to boycotting Israel while almost as many (39%) were undecided.  
With the Senate's passing of a Mideast security bill that includes a measure countering Israel boycotts, the majority of representatives are still unequivocal supporters of the Jewish state.
At least 26 states have laws in place restricting boycotts "based on race, color, religion, gender or national origin of the targeted person or entity", including at least a dozen that reference the boycott of Israel specifically.
However, some "discordant voices" within the Democratic party have raised concerns that younger, more progressive voters and their elected representatives are shifting toward a more critical stance on US support for Israeli policy.
The elections of Representatives Rashida Tlaib of Michigan and Ilhan Omar of Minnesota as the first Muslim women in congress have garnered international attention. Among other progressive voices like Congresswoman Alexandria Ocasia-Cortez, Tlaib's public support for the BDS movement as a "proud Palestinian American" and Omar's repeated criticism of Israel and the US-Israel lobby (AIPAC) inspired some Democrats to form a new faction within their party "strengthen the pro-Israel tradition of the Democratic Party and advance policies that ensure a strong U.S.-Israel relationship."
The 'Democratic Majority for Israel,' headed by former AIPAC insiders and party veterans, aims to counteract a perceived drift away from the traditional support Israel has enjoyed in the party.
"Most Democrats are strongly pro-Israel and we want to keep it that way," said Mark Mellman, the group's president in an interview with the New York Times earlier this month.
"There are a few discordant voices, but we want to make sure that what's a very small problem doesn't metastasize into a bigger problem," he added.
Some have expressed concerns that the Jewish state is at risk of losing its winning image as an underdog in the American psyche, much like it did in Europe decades ago, as support for pro-Palestinian movements like BDS persists internationally.