Australia to adopt reforms allowing military a larger role responding to terror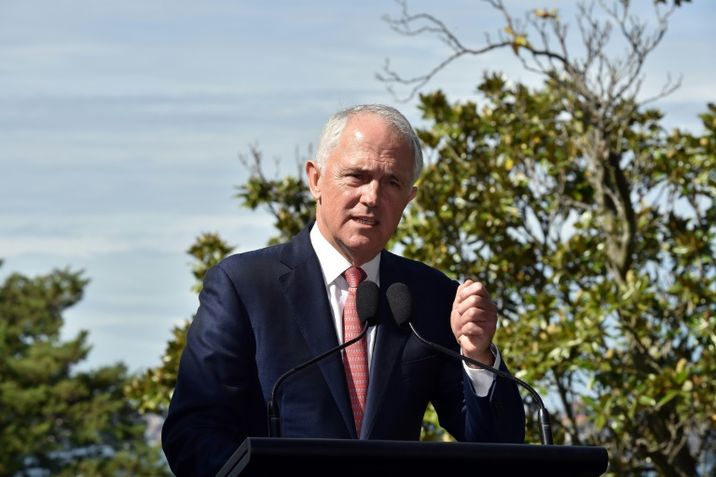 Le Premier ministre australien Malcolm Turnbull, le 22 avril 2017 à Sydney
Saeed KHAN (AFP/Archives)
'Defence can offer more support to states and territories to enhance their capabilities,' said PM Turnbull.
Australian Prime Minister Malcolm Turnbull announced sweeping reforms to Australian Defence Force "call-out" powers on Sunday, that would allow for the Australian military to take further charge in responding to terror attacks on the continent.
"State and territory police forces remain the best first response to terrorist incidents, immediately after an attack starts," Turnbull acknoweldged.
"But Defence can offer more support to states and territories to enhance their capabilities and increase their understanding of Defence's unique capabilities, to ensure a comprehensive response to potential terrorist attacks."
In particular, local police forces will be aided and boosted by having military personnel embedded within their ranks. The move was made in consideration to the significant distance between Australia's two military tactical assault groups in Sydney and Perth, and other localities.
The main change in the Defence Act will remove a clause that says the military can only be deployed if the relevant state "is not, or is unlikely to be, able to protect itself against the domestic violence."
"The overhaul will make it easier for Defence to work together with federal, state and territory police in the event of a terrorist incident," Turnbull added.
Turnbull said that the reforms were triggered in large part as a result of the "changing nature of the (terror) threat as demonstrated in recent terrorist attacks around the world." The controversial response of police forces to the Lindt Cafe hostage crisis in 2014 has also been looked at as a demonstration of an existing need to provide reinforcements for police forces.
Turnbull made an additional announcement over the reforms on Monday morning at Sydney's Holsworthy Barracks, which is the home of the 2nd Commando Regiment that domestic counter-terrorism operations.