Trump declares North Korea a state sponsor of terror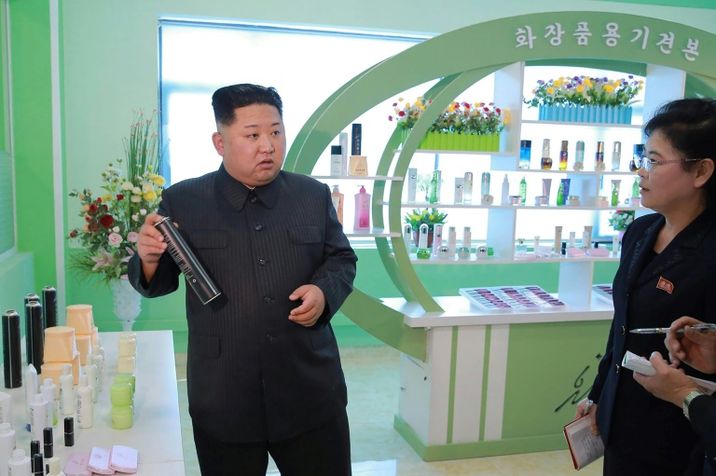 North Korean leader Kim Jong-Un inspecting cosmetics
STR (KCNA VIA KNS/AFP)
The 'murderous regime' of Pyongyang, 'must end its unlawful nuclear and ballistic missile development'
President Donald Trump declared North Korea a state sponsor of terrorism on Monday, adding Kim Jong-Un's nuclear-armed pariah regime to a short blacklist of targeted US foes.
"Should have happened a long time ago. Should have happened years ago," Trump declared, announcing the designation at the start of a White House cabinet meeting.
Calling the move a long overdue step and part of the United State's "maximum pressure campaign" against North Korea.
The formal designation is expected on Tuesday from the treasury which will include the imposition of the "highest level" of sanctions against the country. This would inhibit the countrys ability to receive US foreign assistance as well as placing a ban on defense exports and sales.
Calling Pyongyang a "murderous regime" he said that, "it must end its unlawful nuclear and ballistic missile development" as well as its support for international terrorism.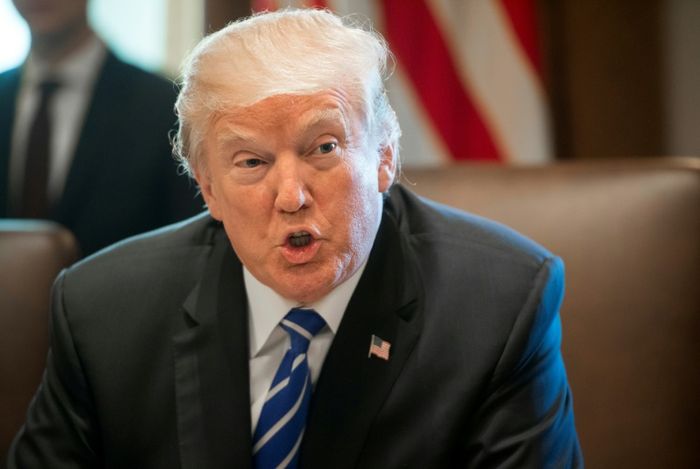 - Blacklist Reversal -
North Korea was taken off the list in 2008 by President Bush as part of a bid to salvage a deal to halt its nuclear development. Reversing North Korea's status would see it join Iran, Sudan and Syria on the blacklist as fellow state sponsors of terror.
The Trump administration would therefore have to, "repeatedly provide support for acts of international terrorism" to alter its status, reported CNN.
In February, Kim's potential rival and elder brother Kim Jong-Nam died after he was sprayed with a nerve agent in Kuala Lumpur airport, in an assassination blamed on Pyongyang.
US student Warmbier did this year aged only 22 after he was repatriated from detention in North Korea already in a coma. US officials allege he was tortured in custody.
"As we take this action today, our thoughts turn to Otto Warmbier and others affected by North Korean oppression," Trump continued, underlining the legal case for the designation.
"In addition to threatening the world by nuclear devastation, North Korea repeatedly supported acts of international terrorism including assassinations on foreign soil," the president said on Monday.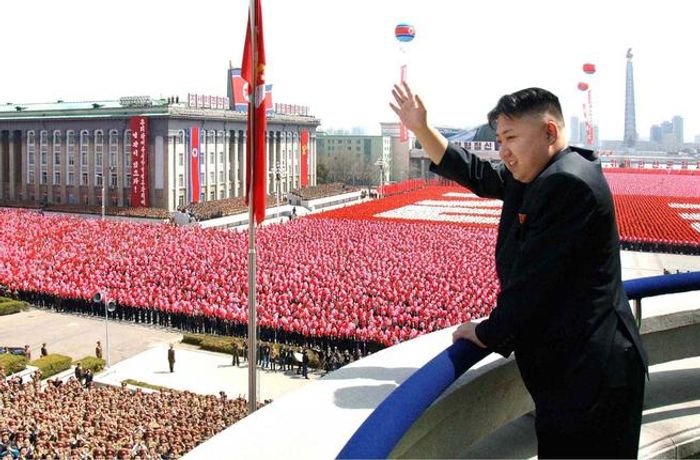 - North Korea's rising ambitions -
The White House has declared it will not tolerate Kim's regime testing or deploying an intercontinental ballistic missile capable of carrying a nuclear warhead to US cities.
Experts believe Pyongyang is within months of such a threshold, having carried out six nuclear tests since 2006 and test-fired several types of missiles, including multi-stage rockets.
Kim's government insists it will defy international sanctions to develop a capability it believes is essential to defending itself from the threat of US and South Korean invasion.
Washington is also pressuring the North's key trade partner and traditional ally China to turn up the sanctions pressure and force Kim to come to the table to discuss his disarmament