India's COVID-19 death toll passes 300,000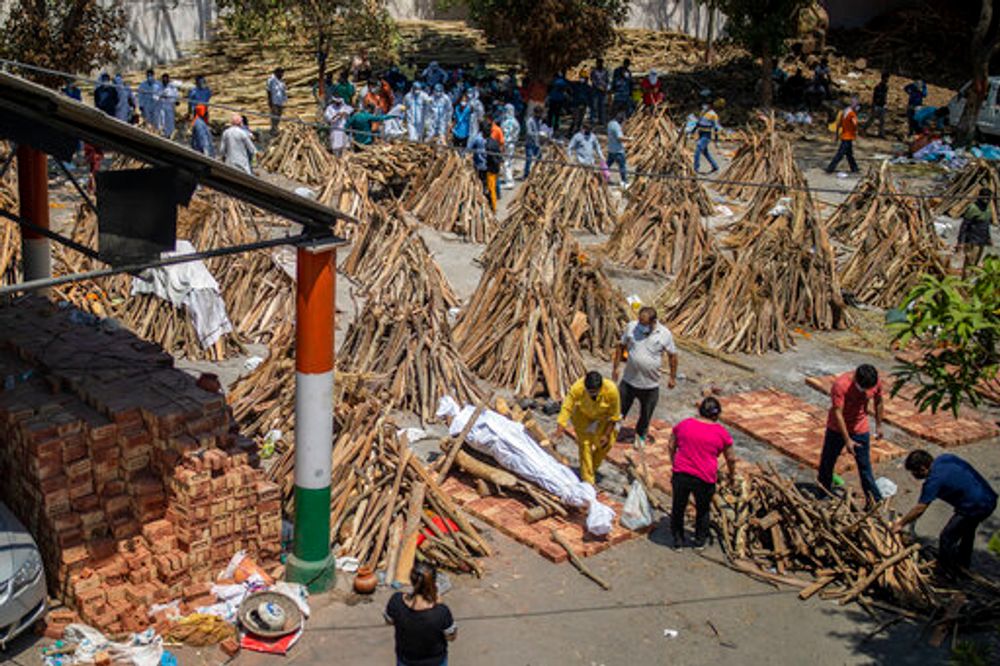 South Asian nation becomes third to hit grim milestone, following US and Brazil
India on Monday became the third country to pass the grim milestone of 300,000 deaths from the coronavirus pandemic, joining the United States and Brazil.
The South Asian country's health ministry said that the death toll had reached 303,720 after adding 50,000 deaths in just under two weeks. The 4,454 fatalities recorded in the past 24 hours was the second-highest since the pandemic began. India reached a record 4,529 deaths on Wednesday.
The total number of infections increased to more than 26.7 million, data from the Health Ministry showed.
The country has been hitting daily records amid a relentless spike in COVID-19 infections that has overwhelmed the healthcare system with critical shortages of oxygen and medicine.
Earlier this month, Israel began shipping to India various kinds of medical equipment, including oxygen concentrators and respirators, as well as medicines.
Experts say that the total number of coronavirus-related deaths in India is likely much higher than what is officially being reported.
This article received 0 comments