China top diplomat seeks new agreements with Russia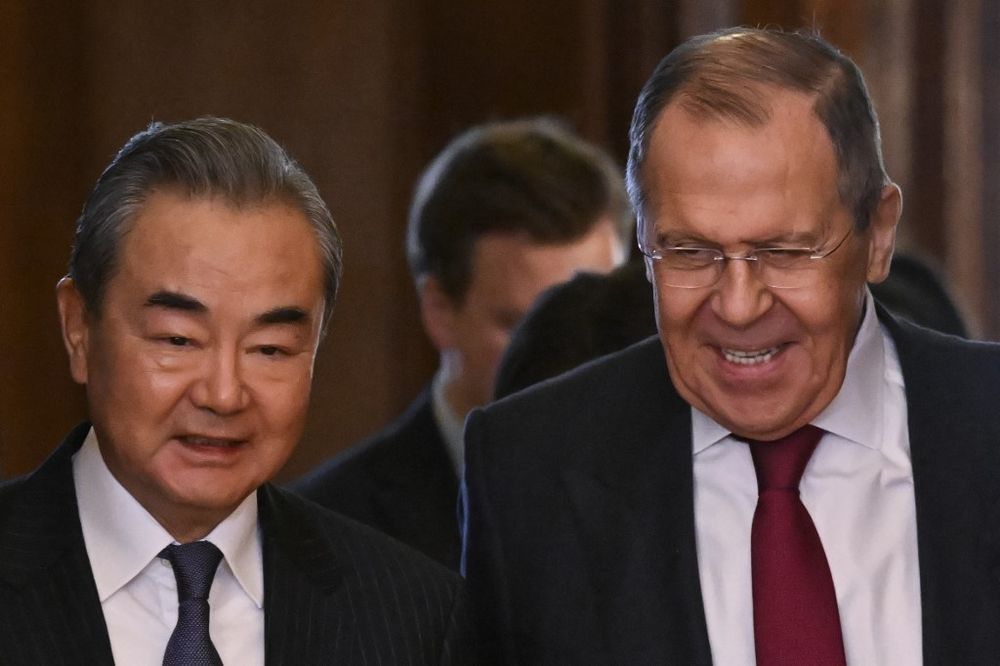 'No matter how the international situation changes, China has been and remains committed, together with Russia'
China's top diplomat Wang Yi said on Wednesday that he expects to seal new agreements with Russia during his visit to Moscow.
Wang met with Russian Foreign Minister Sergei Lavrov and vowed to work to "strengthen and deepen" relations between Moscow and Beijing.
"I am ready to exchange views with you, my dear friend, on issues of mutual interest, and I look forward to reaching new agreements," Wang told Lavrov.
He didn't provide any details on what those agreements could be related to. However, Wang - whose visit comes a day after President Vladimir Putin's national address on the confrontation with the West and Ukraine - voiced China's support for Russia.
"No matter how the international situation changes, China has been and remains committed, together with Russia, to make efforts to preserve the positive trend in the development of relations between major powers," the diplomat said.
Earlier this week, U.S. Secretary of State Antony Blinken warned Wang against providing Russia with weapons to use in the Ukraine war. China strongly denied it was considering arming Moscow.
"It is the United States and not China that is endlessly shipping weapons to the battlefield," China's foreign ministry spokesman Wang Wenbin said Monday about U.S. claims.
This article received 0 comments