Taiwan on alert for 'sudden entry' of Chinese military close to island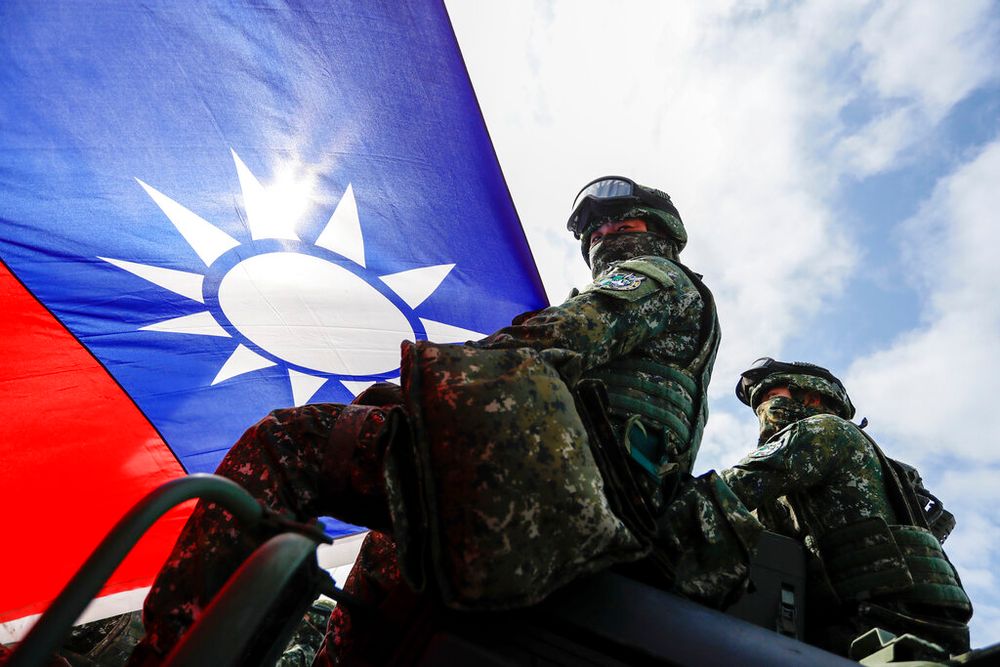 Taiwan made preparations to 'fire the first shot' if Chinese entities, including drones or balloons, enter its territorial space
Taiwan's Defense Minister Chiu Kuo-cheng said on Monday the island has to be on alert this year for a "sudden entry" by the Chinese military into areas close to its territory.
The warning comes amid the rising military tensions across the Taiwan Strait. Chiu said the Chinese People's Liberation Army (PLA) might find excuses to enter areas close to Taiwan's territorial air and sea space due to Taipei's military exercises with the United States.
According to the minister, the PLA could make a "sudden entry" into Taiwan's contiguous zone and get close to its territorial space, which the island defines as 12 nautical miles from its coastlines.
"(I) specifically make these comments this year, meaning they are making such preparations," Chiu said.
"Looking forward, they would use force if they really have to," he warned.
Although Taiwan has not yet reported any incident involving Chinese forces entering its contiguous zone, Beijing has stepped up its military activities around Taiwan in recent years. This includes near-daily Air Force incursions into the island's air defense identification zone.
Last year, Taipei also shot down a civilian drone that entered Taiwan's airspace off the Chinese coast. Taiwan has vowed to exercise its right to self-defense. Chiu said that the island has made preparations to "fire the first shot" if Chinese entities, including drones or balloons, enter its territorial space.
This article received 0 comments