Seven killed in Pakistan school shooting linked to 'sectarian violence'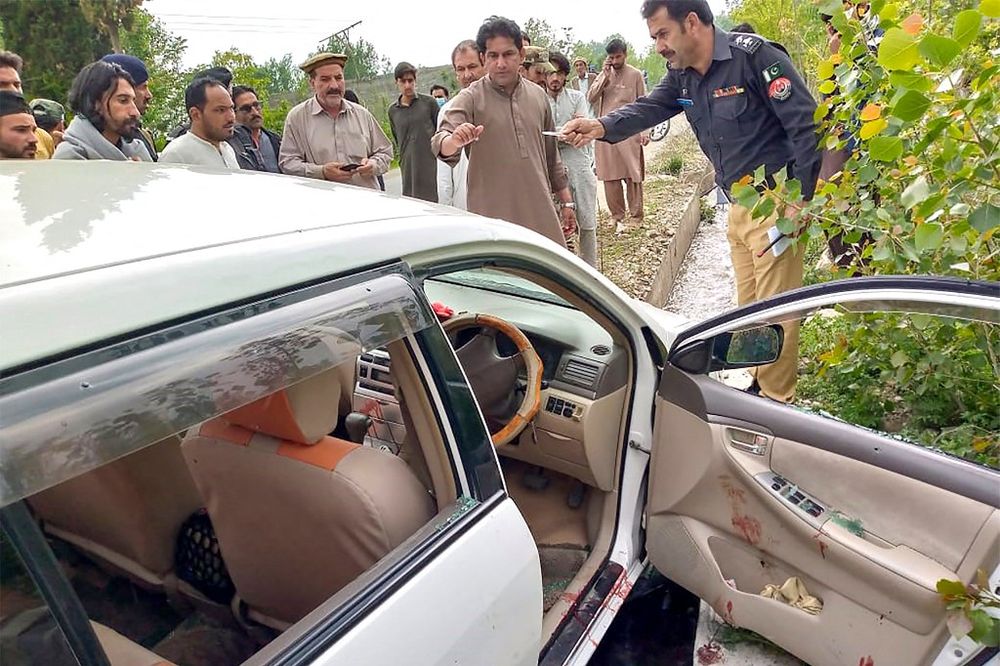 The shooting followed news that a man from the Sunni Muslim community died from wounds he suffered in an attack on his car earlier in the day
Five teachers and two workers were shot and killed on Thursday at a school in northwestern Pakistan, in an attack linked to Sunni-Shiite sectarian tensions.
Police and government officials said two shooters entered the school in the remote town of Teri Mangal, less than a mile from the Afghan border, as teachers were gathering exam papers. Authorities were in talks with both religious communities to restore peace in the Shiite-majority Kurram district, which has a decades-long history of sectarian violence.
"When the two attackers went inside (the school), they identified Shiite people and separated them before opening fire," the district's police chief Muhammad Imran told AFP.
The shooting followed news that a man from the Sunni Muslim community died from wounds he suffered in an attack on his car earlier in the day, said local government official Amir Nawaz. "These attacks were linked to sectarian violence," he added.
Zulfiqar Khan, a local health official, said a state of emergency was declared at local hospitals. A jirga gathering – a tribal council of community elders responsible for settling disputes – was also underway.
Religious tensions in the district stretch back over decades and have practicality divided Kurram into two halves, explained former provincial police chief Akhtar Ali Shah. "There is a Shiite population on one side and a Sunni population on the other side. Even a minor incident can spark clashes, so caution is always needed."
Shiite Muslims make up roughly 20 percent of Pakistan's population of more than 220 million.
Tensions have spiked over the past month, with four people killed in separate shootings, according to an unnamed intelligence official.
This article received 0 comments