Missions in China warned of 'propaganda' after Ukrainian flags raised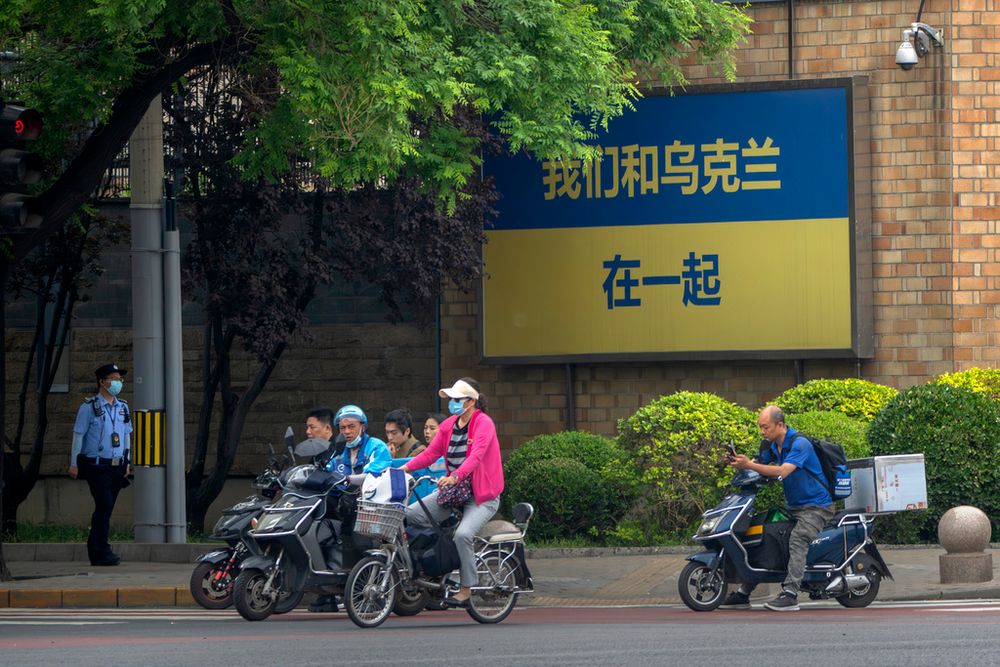 Several Western embassies across Beijing display Ukrainian flags in solidarity with the country's fight against Russia – a close ally of China
China notified several Western embassies and international organizations this week to remove "politicized propaganda" from their outer walls, an instruction diplomats say was aimed at missions that have displayed Ukrainian flags since Russia's invasion.
Several Western embassies across Beijing display Ukrainian flags in solidarity with the country's fight against Russia – a close ally of China – some accompanied by messages of support in English and Chinese.
"Do not use the building facilities' exterior walls to display politicized propaganda to avoid inciting disputes between countries," China's Foreign Ministry said in a notification addressed to "all embassies and international organizations."
But several European diplomats told AFP that they would refuse the request and would not change their policies.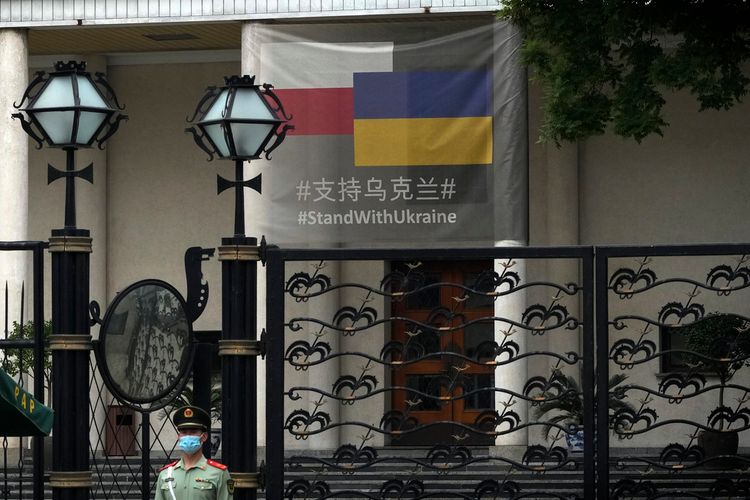 In the notice, the ministry did not mention Ukrainian flags or any particular "propaganda" displays, but four Beijing-based diplomats told Reuters it was clearly related to Ukraine solidarity exhibits.
Asked about the notice at a briefing, Chinese Foreign Ministry spokesperson Wang Wenbin said embassies and offices of international organizations had a duty to respect China's laws and regulations.
The missions of the European Union, Britain, Germany, Poland, and Canada have all displayed images of Ukrainian flags since Russia launched what it calls its "special military operation."
China has called for peace in Ukraine but has refrained from condemning Russia, leading to criticism from Western countries.
Some embassies in Beijing are also displaying rainbow flags in support of the LGBTQ+ community to mark the International Day Against Homophobia, Biphobia, and Transphobia on Wednesday, as well as Pride Month in June.
It was not immediately clear if China – which has faced criticism from rights groups for stifling LGBTQ+ activism in recent years – objected to such displays.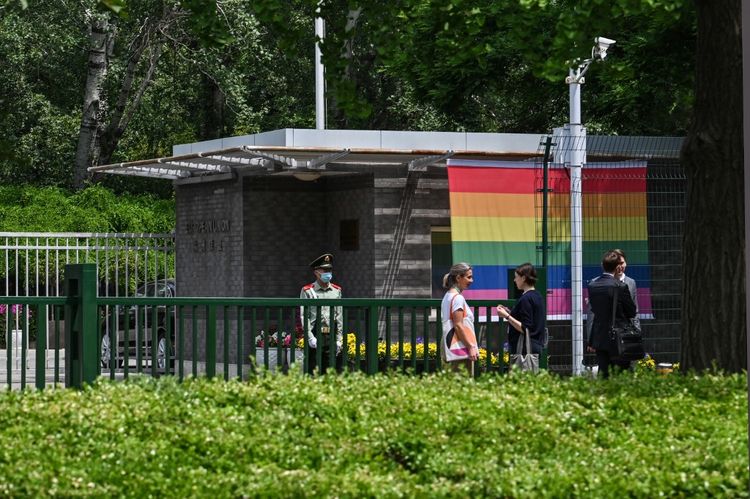 This article received 0 comments