Typhoon Haikui leaves dozens injured, thousands evacuated in Taiwan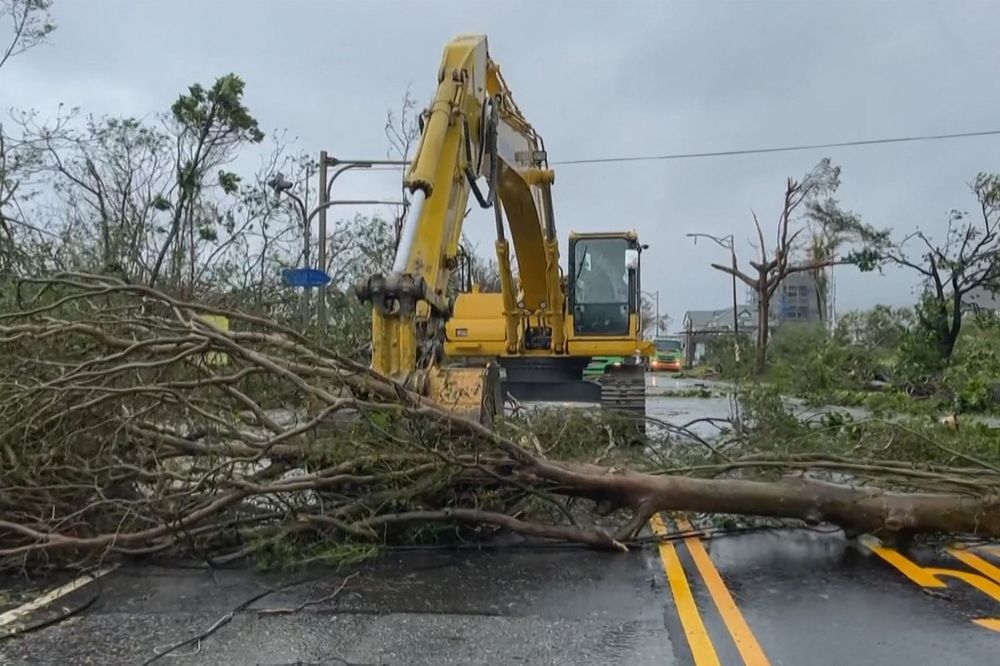 More than 217,000 households temporarily lost power through the day
Nearly 80 people were injured as Taiwan woke up Monday to toppled trees, floods, and persistent rainfall after Typhoon Haikui made landfall on the island and swept overnight across its central mountain ranges.
According to authorities, most of the injuries were minor, due to fallen trees and car accidents. There were no reports of deaths, but destruction was seen in coastal Taitung, a mountainous county in lesser-populated eastern Taiwan where the storm directly hit the day before.
Haikui initially appeared to leave the island but made a second landfall early Monday in southwestern Kaohsiung, before it was downgraded to a severe tropical storm.
The first typhoon landfall in Taiwan in four years forced the evacuation of more than 7,000 people across the island, particularly from landslide-prone mountainous regions. Hundreds of flights were canceled and businesses were closed.
More than 217,000 households temporarily lost power through the day. By Monday morning, 58,000 homes still had no electricity, while schools and businesses remained closed in 14 cities as torrential rain bucketed down.
This article received 0 comments