Azerbaijan says six Russian peacekeepers killed in flare-up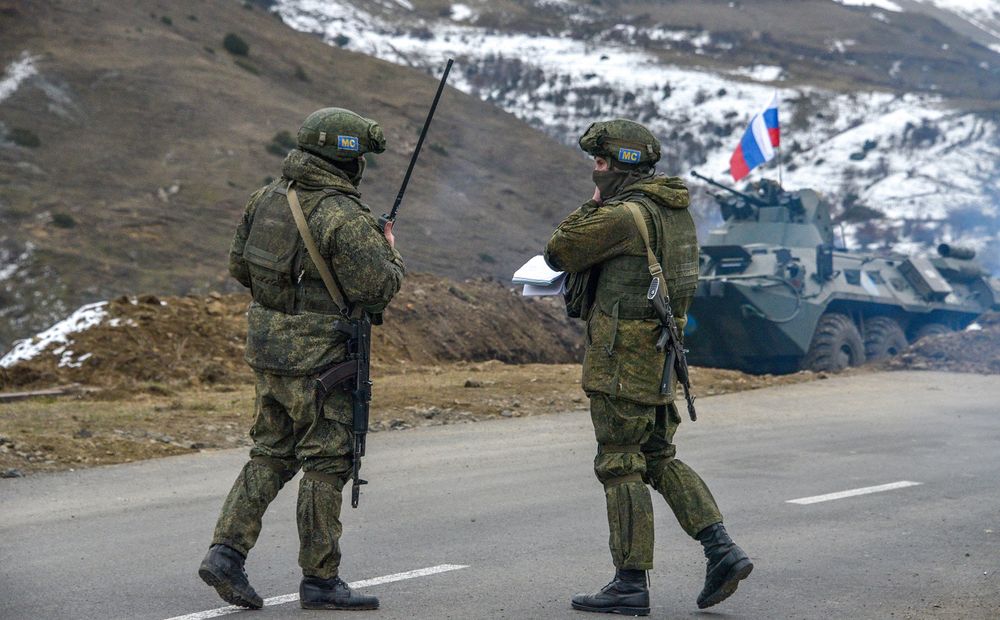 A ceasefire was announced on Wednesday, in which separatists agreed to lay down their arms, but only after some 200 lost their lives
Six Russian peacekeepers were killed on Wednesday, according to Azerbaijan's prosecutor's office, after five were "mistakenly" identified as Armenian separatists and another was killed from separatist fire.
Tensions boiled over on Tuesday, when Azerbaijan launched an operation it claimed was against terrorist elements in Nagorno-Karabakh, an ethnically Armenian breakaway region recognized internationally as Azerbaijan's territory.
A ceasefire was announced on Wednesday, in which separatists agreed to lay down their arms, but only after some 200 lost their lives and hundreds more were wounded.
Nearly 100,000 refugees fled the region after a conflict between Azerbaijan and Armenia in 2020, during which Azerbaijan made substantial gains. The two countries have been at odds since the dissolution of the Soviet Union, with a first war between them fought in the 1990s.
Azerbaijan's presidency said on Thursday that it had started talks with separatists "held in a constructive and peaceful atmosphere," under the auspices of Russian peacekeepers. Russia, long perceived as Armenia's main ally, came under fire by Armenian Prime Minister Nikol Pashinyan on Thursday.
"If the peacekeepers managed to negotiate a ceasefire, then why didn't they manage to negotiate an agreement to prevent the attack on Nagorno-Karabakh?" he asked in a nationally televised address. "We were warning of it: why didn't they fulfill their peacekeeping functions?"
Demonstrators flooded the streets of Yerevan over the capitulation of the separatists, which had founded the unrecognized Republic of Artsakh.
Armenia accused Azerbaijan in the UN of "ethnic cleansing" in the breakaway region.
This article received 0 comments