New Zealand's Jews close synagogues in solidarity with Muslim community
New Zealand's Jewish community shut down its synagogues across the country on Friday in solidarity with the Muslim community after a massacre in a mosque in Christchurch left at least 49 killed.
"We offer our full assistance and support to the Muslim community and stand united with it against the scourge of terrorism and racism, which we must do all we can to banish from New Zealand," the president of the New Zealand Jewish Council, Stephen Goodman, told the Jewish Telegraphic Agency.
The Jewish community's decision to close synagogues from Friday to Saturday came after an Australian extremist killed forty-nine Muslim worshippers in shootings at two mosques in New Zealand, on Friday, in what Prime Minister Jacinda Ardern labeled a "terrorist attack."
Isaac Herzog, head of the Jewish Agency for Israel, also issued a statement in solidarity of the victims.
"For the first time in history synagogues in NZ are closed on Shabbat following the shocking massacre of Muslims in Christchurch. The Jewish Agency and the NZ Jewish Council stand in solidarity with the bereaved families. We are united in fighting violent hatred and racism," Herzog wrote.
Organizations like the Holocaust Center of New Zealand and the Rabbinical Council of Australia and New Zealand also issued statements in support, while World Jewish Congress President Ronald S. Lauder expressed "horror and revulsion" at the attacks.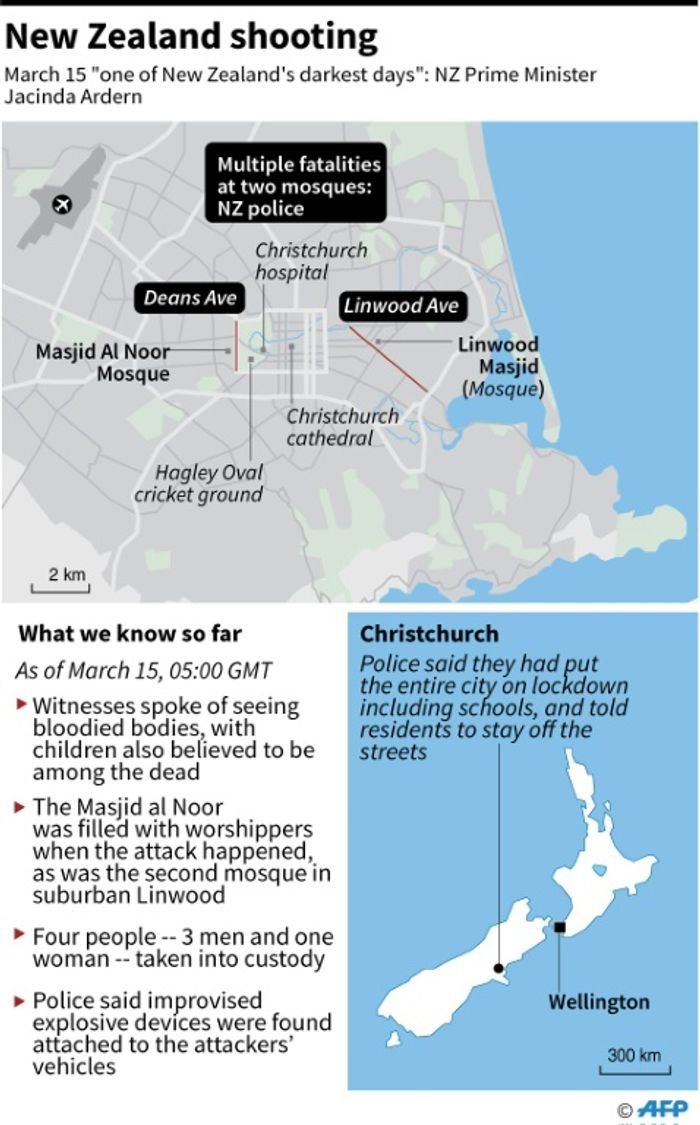 The gunman at one mosque-- who documented the attack in a horrifyingly graphic video circulated online-- was an Australian-born citizen, Australian Prime Minister Scott Morrison said in Sydney, describing him as "an extremist, right-wing, violent terrorist".
Police warned Muslims all over the country not to visit mosques "anywhere in New Zealand." Friday is Islam's holy day.
Israeli Prime Minister Benjamin Netanyahu also offered his condolences on behalf of Israel in a statement on Friday.
"Israel mourns the wanton murder of innocent worshippers in Christchurch and condemns the brazen act of terror in New Zealand. Israel sends its condolences to the bereaved families and its heartfelt wishes for a speedy recovery to the wounded," Netanyahu wrote on Twitter.
Israel's President Reuven Rivlin condemned the "terrorist attack on the mosques in Christchurch in the strongest possible terms" while sending his condolences "on behalf of the people of Israel to the families of the victims, the injured, the government and the people of New Zealand."
New Zealand authorities said that three people had been arrested, but their identities were not made public. They later announced one man, aged in his late 20's, had been charged with murder and would appear in court on Saturday.