Bowie's art collection goes on view in New York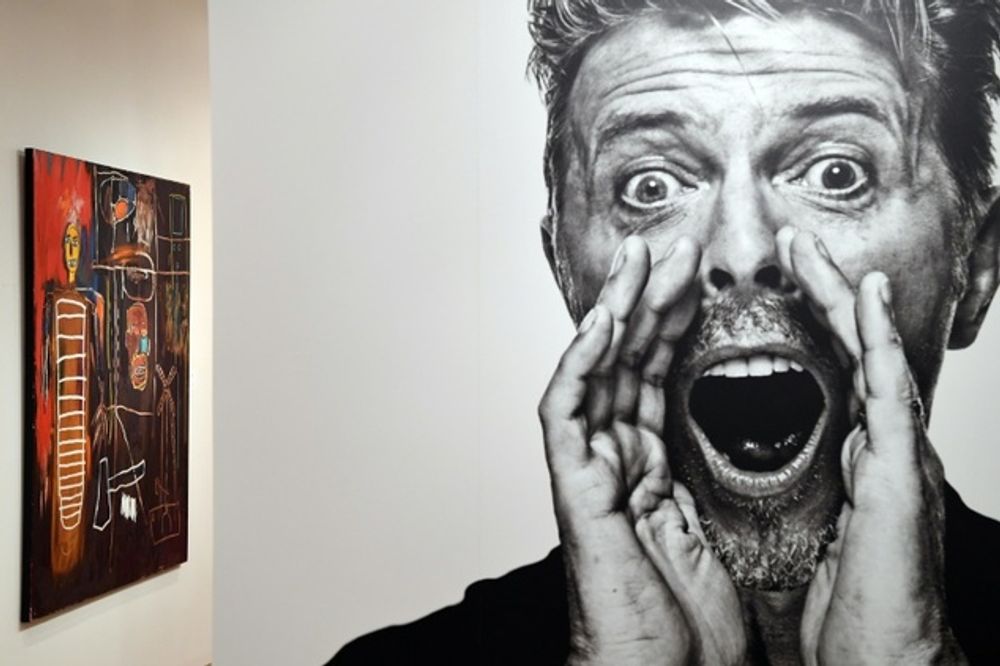 Bowie, who died in January from an undisclosed battle with cancer, avidly followed the art world
Hundreds of pieces of art collected by late rock legend David Bowie went on display Monday in New York ahead of an auction, including works by modern greats Jean-Michel Basquiat and Damien Hirst.
Bowie, who died in January from an undisclosed battle with cancer, avidly followed the art world but was discreet about his buying.
"His attitude to collecting represents his attitude on music-making -- he's not afraid to look at things outside the mainstream," said Simon Hucker, senior specialist in modern and post-war British art at Sotheby's which is running the auction.
Bowie, already a musical icon, in the 1990s served on the editorial board of the magazine Modern Painters where he would occasionally write articles.
"He would interview artists that he thought were good, but on the whole he was very private about his art collecting," Hucker said.
"Whilst he used to go to auctions in the 1990s, later on he wouldn't go. He would buy a little more quietly, more remotely," he said.
The core of Bowie's collection was 20th-century British painting but he also took an interest in contemporary African works and so-called outsider art, created by the mentally ill and other people outside traditionally defined art circles.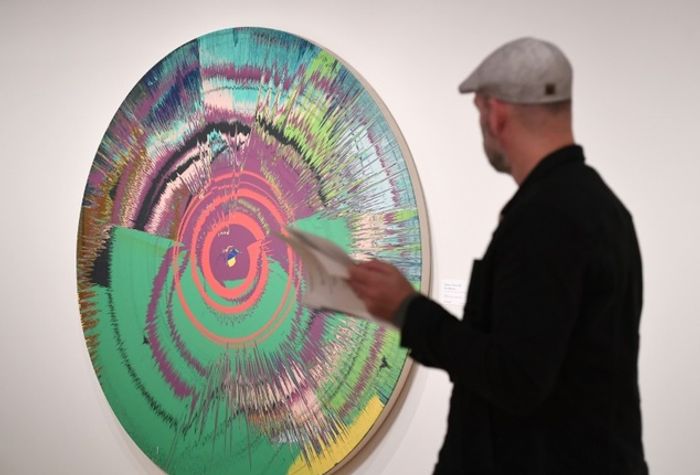 The piece in the auction that is expected to earn the most, at $3.3-$4.6 million, is "Air Power" by Basquiat, a graffiti-inspired canvas with abstract skeletal figures.
Basquiat had just started to gain international fame when he died in 1988 at age 27 from an overdose.
Bowie bought "Air Power" and another Basquiat painting shortly before the 1996 biopic "Basquiat," in which the rocker played his early idol Andy Warhol.
Another work in the auction is a 1995 collaboration with Hirst, a circular kaleidescope with a burst of green and a pink center that resembles an orbit.
The painting is entitled "Beautiful, hallo space-boy," an allusion to Bowie's recurring musical character of Major Tom, the astronaut explorer with a checkered personal life.
Bowie's collection also features a number of pieces by the Italian artist Ettore Sottsass, who brought a pop culture aesthetic to office furniture.
More than 350 items in total will go on auction on November 10 and 11 in London.
As well as New York, Sotheby's is previewing the collection in London, Los Angeles and Hong Kong.
Sotheby's said it had worked with Bowie's estate for several months to put together the auction.
This article received 0 comments