World's oldest Hebrew Bible to be auctioned for estimated $50 million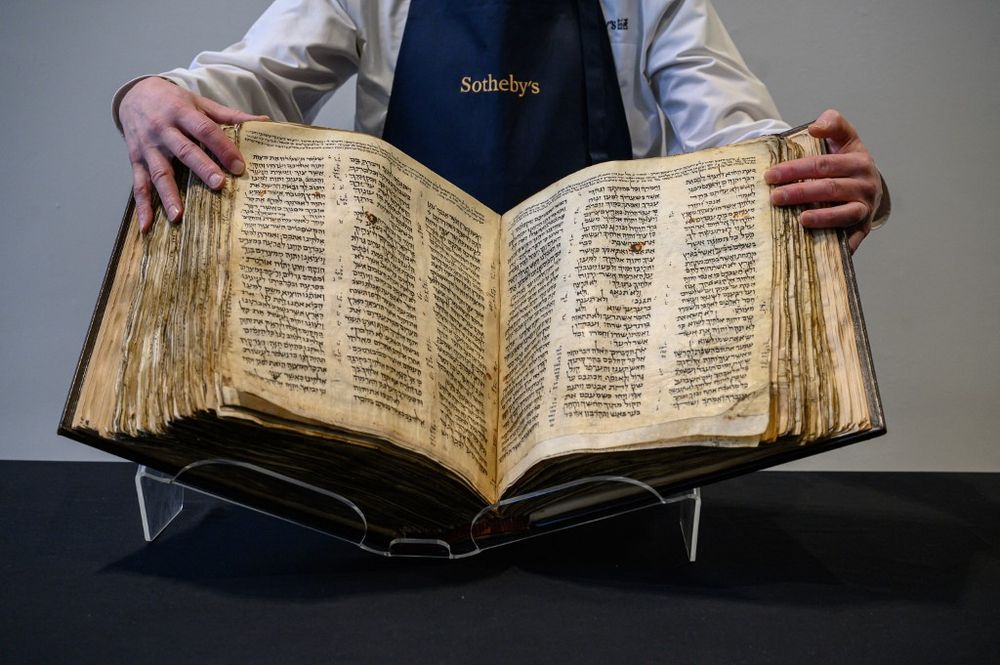 It is one of the only two manuscripts that contains all 24 books of the Hebrew Bible
An over 1,000-year-old Hebrew Bible will be sold at the Sotheby's auction in New York in May, with an estimated price of $50 million.
The Codex Sassoon is the oldest and most complete Hebrew Bible known to the experts. It is one of the only two manuscripts that contains all 24 books of the Hebrew Bible.
If it reaches the estimated price, the Bible would become the most expensive historical document or manuscript to ever be auctioned. The previous record belongs to one of the first prints of the American Constitution that was sold for $43 million in 2021.
"(It) is undeniably one of the most important and singular texts in human history," explained Richard Austin, Sotheby's global head of books and manuscripts.
It dates back to the late ninth - early tenth century. The codex is named after its previous owner David Solomon Sassoon who had the most outstanding private collection of ancient Jewish texts in the world.
The manuscript, which bridges the Dead Sea Scrolls from the third century BC and the modern form of the Hebrew Bible, will be auctioned for the first time in over 30 years.
This article received 0 comments