Israel's Noa Kirel gets third place in Eurovision 2023, while Sweden wins contest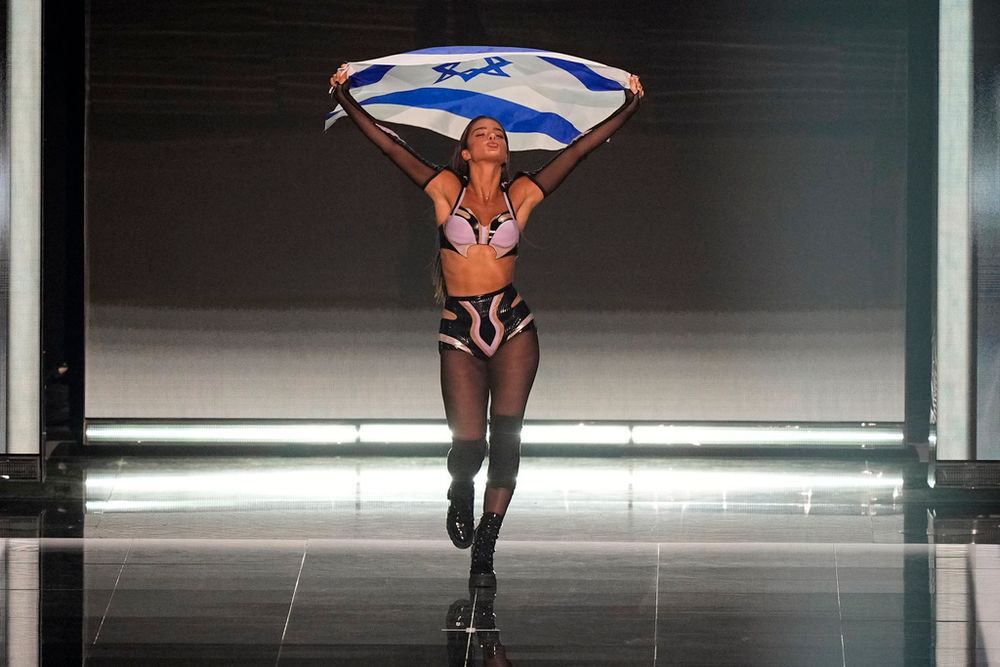 Juries from Italy, Azerbaijan, France, Armenia and Poland gave Kirel's 'Unicorn' top marks
Israel's pop star Noa Kirel finished third with her song "Unicorn" in the Eurovision Song Contest on Saturday evening with Swedish singer Loreen claiming a historic seventh victory for her country.
Kirel, 22, finished with 362 points overall. She received 177 points from the juries and 185 from the televote as over 160 million viewers watched the show. Juries from Italy, Azerbaijan, France, Armenia and Poland gave "Unicorn" top marks.
"Wow, I don't have the words to explain how exciting it was to represent my country when millions of eyes around the world are watching every movement and note," Kirel said in a statement released by Kan broadcaster after her performance.
Prime Minister Benjamin Netanyahu praised Kirel in a tweet, saying "Good job Noa Kirel, you're phenomenal."
"For us you'll always be number one," he added.
Kirel's result is Israel's best finish since 2018, when Netta Barzilai won the contest with her hit "Toy". The latter was also present in Britain's Liverpool, where this year's competition was held instead of the war-torn Ukraine, and performed alongside other past Eurovision laureates at the grand final.
Loreen, whose real name is Lorine Talhaoui, became the first woman to win the competition twice and only the second person after Ireland's Johnny Logan to achieve such a result. She narrowly triumphed over Finland's Kaarija, who took second place.
This article received 0 comments