Codex Sassoon sells for $38.1 million, highest price ever for a book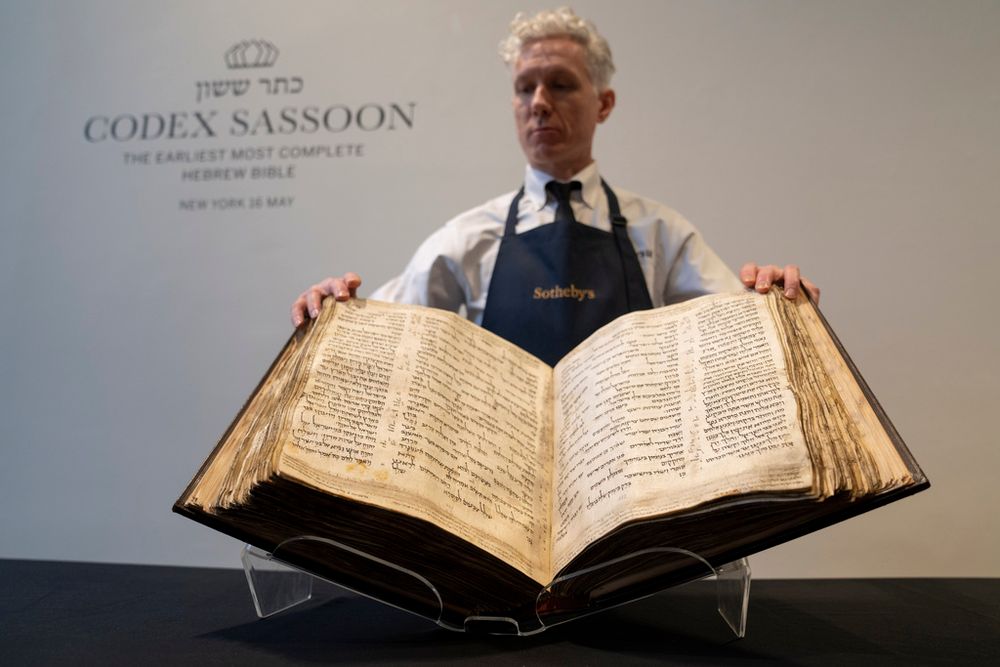 The Codex Sassoon is over 1,000 years old, the earliest and most complete Hebrew Bible known to experts
The American Friends of the Museum of the Jewish People NGO this week bought the Codex Sassoon for $38.1 million, Sotheby's said Wednesday, making it the highest price ever for a book sold at auction.
American Friends represents the interests of the Museum of the Jewish People in Tel Aviv, as a resource development vehicle. Alfred Moses – a former U.S. diplomat and ex-president of the American Jewish Committee – and his family were the donors reported to have made the purchase possible.
"Specifically in these complex and challenging times for the Israeli society, I see how much the Codex Sassoon can be a uniting factor, by reminding each one of our mutual roots," said Irina Nevzlin, the Museum of the Jewish People's Chair of the Board of Directors.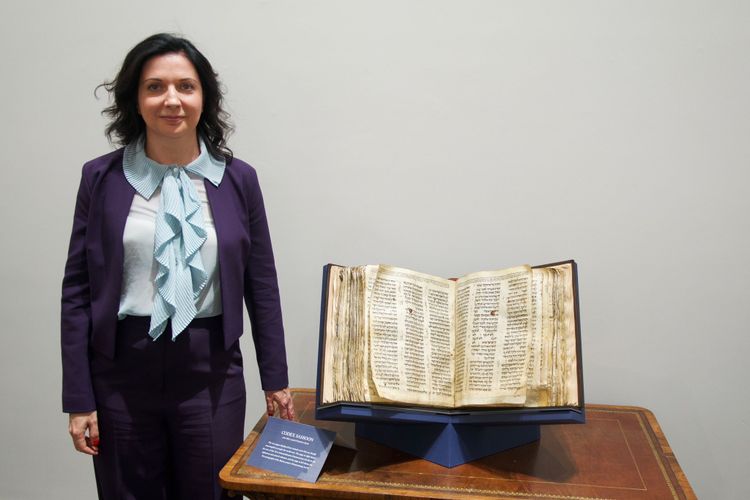 The Codex Sassoon is over 1,000 years old, the earliest and most complete Hebrew Bible known to experts. It is one of the only two manuscripts that contains all 24 books of the Hebrew Bible.
It was projected to sell for some $50 million at the auction in New York. The previous record belonged to one of the first prints of the American Constitution that was sold for $43 million in 2021.
"(It) is undeniably one of the most important and singular texts in human history," Sotheby's global head of books and manuscripts, Richard Austin, had said in the lead-up to the auction.
The Codex – which bridges the Dead Sea Scrolls from the third century BC and the modern form of the Hebrew Bible – is named after its previous owner David Solomon Sassoon, who had the most outstanding private collection of ancient Jewish texts in the world. It was up for auction for the first time in over three decades.
This article received 0 comments