Former French Intelligence agent exposes dirt on uranium mining operation in Niger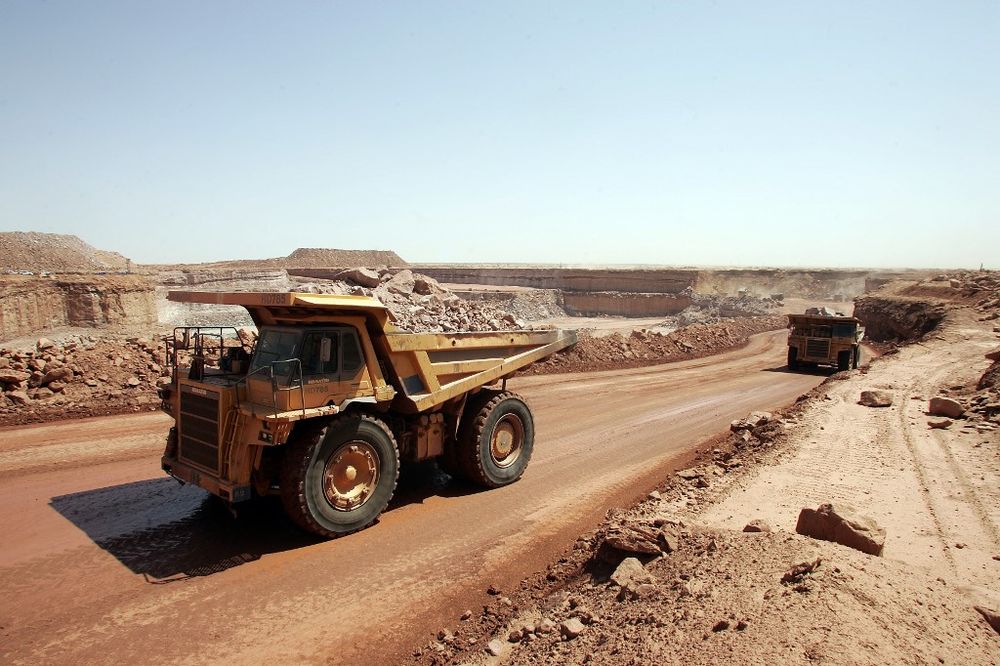 Former finance specialist for France, Marc Eichinger, denounces the numerous scandals plaguing Francophone Africa
The coup which toppled Niger's President Mohamed Bazoum at the end of July was the latest tragedy to befall the African nation, one of the poorest in the world. It also highlighted the stranglehold of certain companies in Africa, which could compromise the hopes of recovery.
Former French intelligence agent Marc Eichinger spoke to i24NEWS, denouncing the numerous scandals in Niger, saying he made the war against corruption his own fight. The finance specialist set out to expose such practices in Francophone Africa.
Eichinger recently pointed the finger at the actions of a French mining group, Orano (formerly Areva), most notably in his book "The Man Who Knew Too Much" published in 2020, which all started 60 years ago.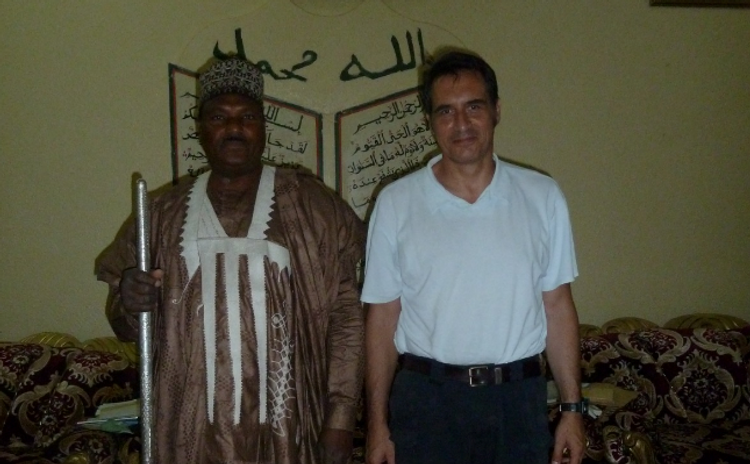 The French company, which specialized in nuclear power plants, needed uranium. In the 60s and 70s, the CIA had studied uranium deposits in Niger, and identified two promising sites, Cominac and Sommail. It ruled out others, including Imouraren, "considered to have no potential," recalled Eichinger.
Between 2007 and 2009, the French company (named Areva at the time) carried out a series of allegedly dubious transactions. It bought Uramine, a company holding three mining licenses in Central Africa, Namibia and South Africa, supposedly world-class deposits. In reality, these assets were unexploitable and therefore worthless, said Eichinger.
What's more, Uramine's founders were allegedly linked to financial crime.
Accounting manipulations
In the throes of financial problems, Areva acquired the Nigerien Imouraren license in 2009, announcing it as a world-class asset valued at $1.43 billion, despite it being considered worthless and having had no uranium extracted from it.
An independent appraisal commissioned by French authorities in 2012 confirmed that the site was inoperable. Regardless, the mine's inauguration was celebrated with great fanfare, with promises to produce 5,000 tonnes of uranium a year.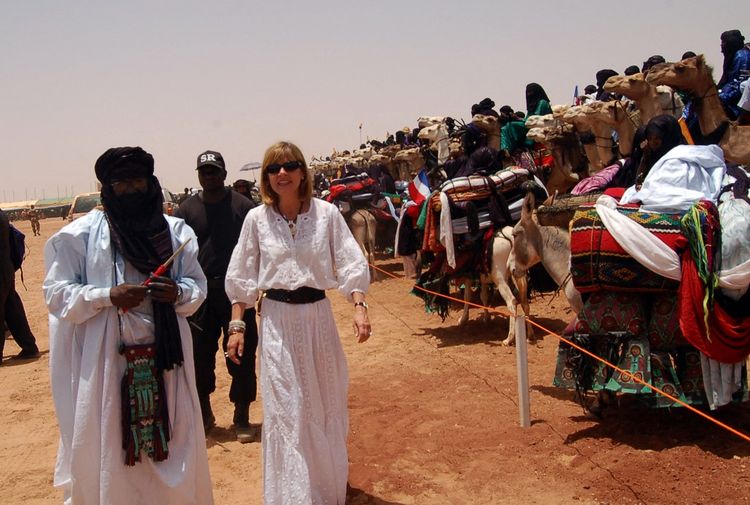 "Even though the accounting manipulations around this 'mine' were reported to the French National Financial Prosecutor's Office as early as 2014, the maneuver enabled investors to be deceived and capital increases to be carried out," Eichinger pointed out.
Areva eventually went bankrupt, and its assets were transformed into a new company, Orano, with a subsidiary, Orano Mining, managing Imouraren. The former intelligence agent pointed out that the mine was valued at $1.65 billion, again a huge deposit by world standards.
Imouraren's probable reserves were then presented as proven reserves, thus increasing the company's valuation. But a new twist came in May. The Nigerien government, dissatisfied with the lack of action on the Imouraren site since 2009, demanded the return of the operating license.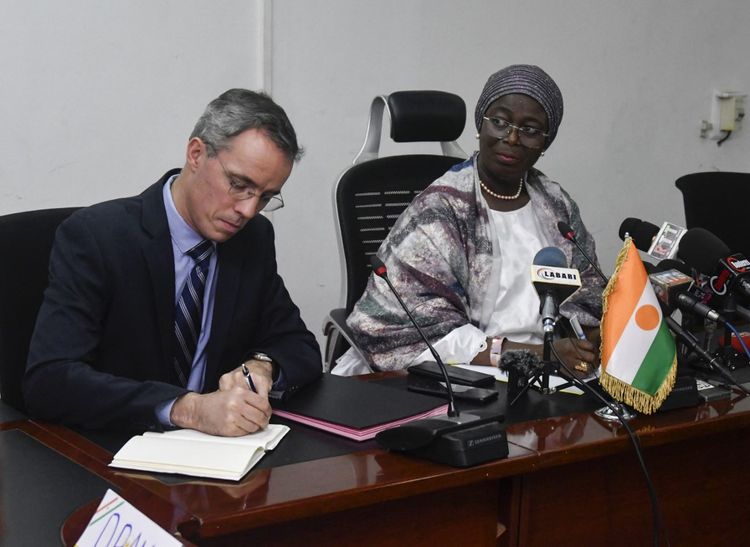 "Fearing the loss of the valuable and opaque asset, Orano Mining allegedly offered to carry out new research on the site until 2028, in return for a compensation of $93 million, to keep Imouraren in its fold. However, this measure was in conflict with the Niger Mining Code, which stipulates a three-year duration for exploration contracts," Eichinger alleged.
An abandonment contract, signed on May 4, included a roughly billion dollar claim, raising questions about the provision and financial responsibilities. Rapid changes in Orano Mining's management, as well as contradictory statements, then added to the confusion.
For Eichinger, the Imouraren affair raised "many questions about accounting manipulation and the management of non-existent assets", involving "several high-level players", at a time when Niger continued to suffer poverty and kleptocracy, with limited resources, particularly with the end of uranium mining.
"Today, China is building a new pipeline to export light, high-quality oil. It is this pipeline that is behind the coup d'état of the last few days, as the military wants a piece of the action," Eichinger explained.
"The pipeline should secure the country's income for at least the next decade, at prices close to the Brent crude market. It could then account for up to 45% of the country's tax revenues," the former financial intelligence specialist estimated.
"Corruption kills far more than weapons"
Niger's population is growing by 4% a year. "When it reaches 35 million in ten years' time, there will be no more uranium and no more oil," Eichinger added. "It is therefore essential, for the international community, that Niger no longer falls victim to kleptocrats."
"We have to kill the snake's head of corruption at the root, and anything that allows funds to be embezzled, otherwise it's not viable. It makes me laugh when I hear that we're going to cut off international aid, when in fact it's often misappropriated within a few months," Eichinger said.
"Corruption kills far more than weapons. It's what prevents a country from getting back on its feet. Until my last breath, I'll be involved in the fight against corruption. I'm ready to give up my skin because it's absolutely vital."
But, in his view, the situation in Africa, and Niger in particular, was made even more complex by France's sphere of influence, a system "totally senseless and enormous in terms of commissions and embezzlement," which is nothing other than a "criminal organization" that has stolen "colossal sums from some of the poorest countries in the world."
For Eichinger, the coup Niger could be an opportunity to combat the organized crime behind the Françafrique influence, and trace the origins of the embezzled sums and the networks that enabled them to be laundered, "particularly if the French police and judiciary intervene in Niamey".
"Ideally, collaboration with international justice, and especially the FBI, could help the ruling junta to dismantle the evasion and laundering circuits, and the fraud cases. This could make it possible to recover considerable sums, and offer the country a chance of recovery."
Orano's response
The initial development of the Imouraren project (2009 - 2014) was financed by a shareholder loan from Orano Expansion, an Orano subsidiary, to Imouraren SA.
The agreement simply waived this debt. Imouraren SA (jointly owned by Orano Expansion and the State of Niger) will not be able to repay this loan. This concession is an effort by Orano to enable Imouraren SA to put its financial situation in order, and to be able to develop the reconfigured project.
This is part of the balance set in the partnership agreement. It should be noted that this is a technical operation at this stage, as in Niger the receivable had already been written down in Orano Mining's accounts.
This article received 0 comments