A Russian spy? Or just a lonely whale? Meet Hvaldimir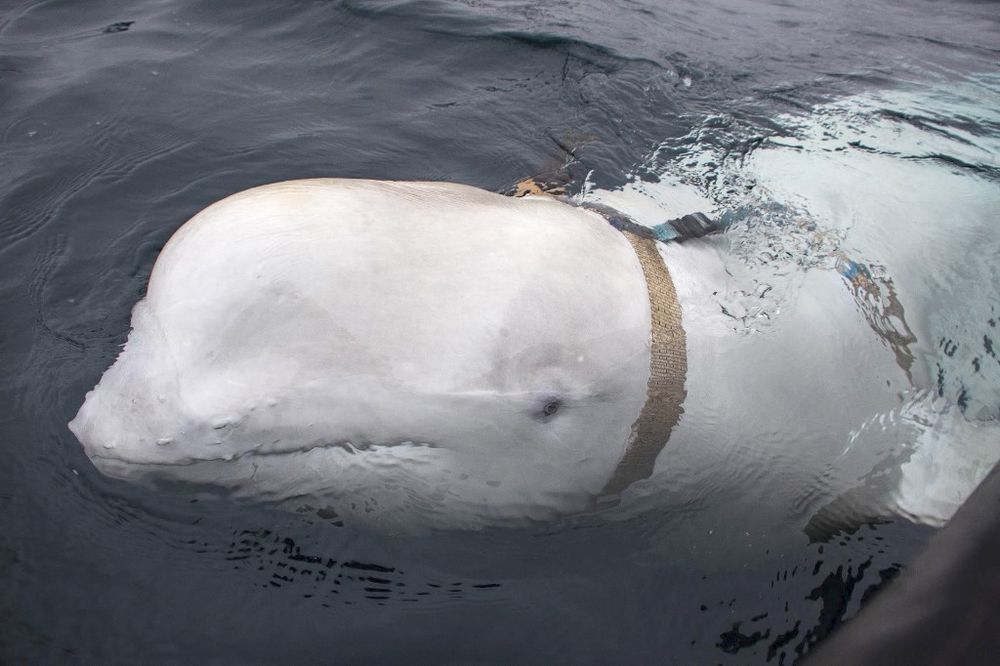 First seen further north scouting Norway, the Beluga whale is now off Sweden's southwestern coast
A lonely Beluga whale suspected of being trained by the Russian navy recently appeared off Sweden's coast.
He was first seen further north, scouting Norway in 2019, sparking speculation when found wearing a harness. Upon closer inspection, it was possible to read "Equipment St. Petersburg" printed on his plastic clasps.
Norwegians quickly gave the whale a nickname, calling him "Hvaldimir" - a nod to the alleged Russian origin as a pun with the word "whale" in Norwegian, "hval." He was discovered in Finnmark, a region far in the north of Norway.
Marine biologists from the Norwegian Directorate of Fisheries removed the attached manmade harness, suited for an action camera, from Hvaldimir when he caught their attention in the Arctic. He then slowly moved down the coastline, over the course of three years.
Officials raised the idea that Hvaldimir could have been trained by the Russian navy as a spy since he was accustomed to humans, but a regular escape from captivity was also suggested. Moscow never reacted to all of the speculations.
With that being said, the Barents Sea is a strategic geopolitical area monitored by Western and Russian submarines, since it is a gateway to the Northern Route, used to shorten journeys from the Atlantic and Pacific oceans.
After disappearing from the radar, Hvaldimir reappeared on Sunday, where he was observed in Hunnebostrand, off Sweden's southwestern coast. However, Beluga whales' natural habitat is much farther north, in Greenland, northern Norway, and Russia.
Local experts said that Hvaldimir never saw another Beluga since being spotted in Norway. The closest population is near the Svalbard archipelago, far in the Norwegian north.
"We don't know why he has sped up so fast right now," Sebastian Strand, a marine biologist with the OneWhale organization, told AFP, and speaking about his movement south, moving "very quickly away from his natural environment."
This article received 0 comments