French hold memorial ceremony for young Jewish man murdered 10 years ago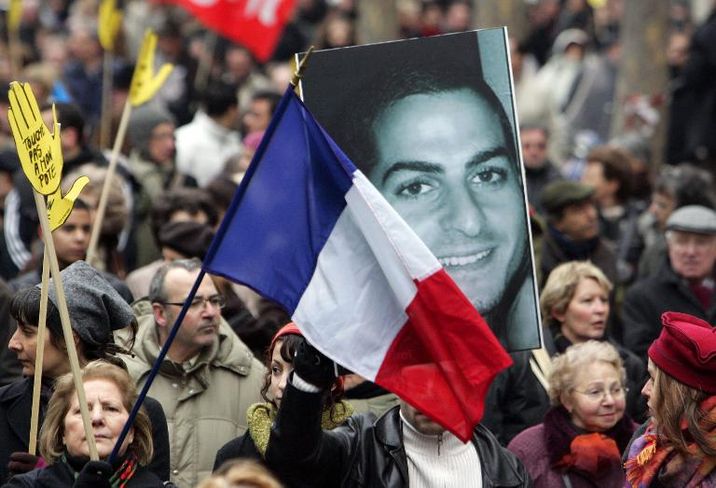 Manifestation de soutien après le meurtre antisémite de Ilan Halimi à Paris, le 26 février 2006
Pascal Pavani (AFP)
Ilan Halimi, who was kidnapped and tortured by an anti-Semitic gang in a ransom bid, is buried in Jerusalem
Dozens of people turned out in Bagneux, south of Paris, on Saturday evening to pay tribute to Ilan Halimi, on the 10th anniversary of his murder in an anti-Semitic attack.
Halimi, who was 23 years old at the time of his death, was kidnapped and held for three weeks, during which he was tortured while the gang responsible tried to extort his family for ransom money, eventually succumbing to his wounds. The gang leader assumed that the family was rich because they were Jewish.
"10 years later, we are still experiencing collective remorse," Interior Minister Bernard Cazeneuve said before 150 people who had gathered in an auditorium in the town.
The nature of the incident, according to Cazeneuve, prefaced "a series of assassinations": the murders committed by Mohamed Merah in 2012, the shooting attack at the Jewish museum in Brussels in 2014 and another shooting at the kosher Hypercacher supermarket in Paris last year.
Cazeneuve further said that the attack was an omen of the "rampant spread" of anti-Semitism and "hatred of the other," as well as the Paris attacks last November.
French Chief Rabbi Haim Korsia and the president of the Israelite Central Consistory of France, Joel Mergui, were also present at the ceremony.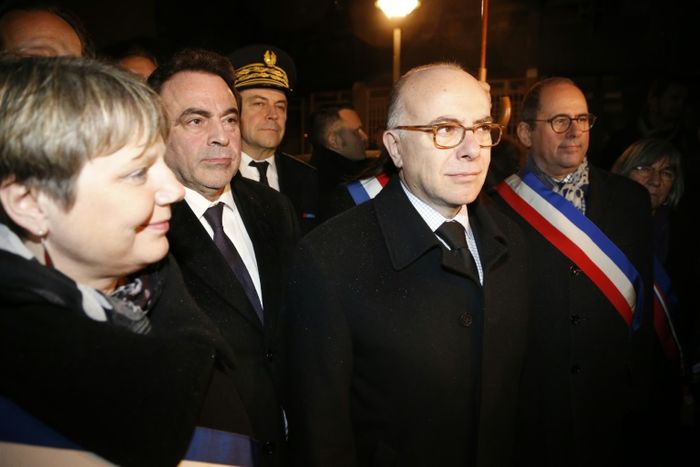 "Unfortunately anti-Semitic barbarism continued after Ilan Halimi," Mergui said, before stressing that the young man "must not have died in vain."
Halimi was found on a railway track in Essonne on February 13, 2006, naked, gagged, handcuffed and with burns and other signs of torture on his body. He died in the ambulance that was taking him to hospital.
His ordeal began on January 21st, after he was seduced by a young woman who acted as bait. He was gagged, his face covered, and held for three weeks in Pierre-Plate, a city in Bagneux.
The head of the gang, Youssouf Fofana, known for his anti-Semitism, contacted the Halimi family and then a rabbi, believing that the Jewish community would pay a ransom if the family didn't.
Fofana was sentenced to life imprisonment for his role in the incident. Twenty others, who were involved to varying degrees, were also convicted.
Bagneux Mayor Marie-Hélène Amiable announced that a park in the town, to be established during the next three years, will be named after Ilan Halimi, with his mother's agreement.
Musicians played Vivaldi and Rachmaninov during the ceremony, which also featured readings of texts by Paul Eluard, Andrée Chedid — "hope" — and Martin Luther King, in which he spoke of his "audacious faith in the future of mankind."
Another memorial ceremony is due to take place in Paris on Sunday, outside the telephone shop in which Halimi worked.
Halimi is buried in Jerusalem.
(AFP)