Poland moves to strip leading Holocaust historian of national accolade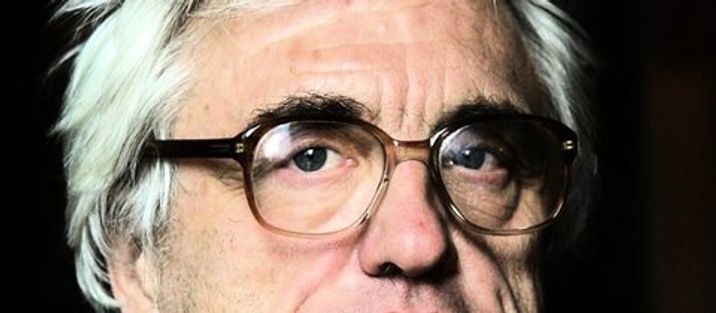 Leading Holocaust historian Jan Tomasz Gross
AFP
Gross concluded that the Poles, not the Nazis, were responsible for the 1941 Jedwabne pogrom.
Poland's national government has moved to strip a leading Jewish-American scholar of a national accolade for asserting that Poland was complicit in Nazi war crimes against the Jewish population during the Holocaust, the Guardian reported on Sunday.
Polish-born Jan Tomasz Gross, a Princeton University history professor, was awarded the Order of Merit of the Republic of Poland in 1996 for his work documenting the plight of Jews in Nazi-occupied Poland.
In his 2001 book "Neighbors," Gross concluded that it was the Poles, and not the Nazis, who were responsible for the 1941 Jedwabne pogrom, in which dozens of Jews were burned alive by villagers who trapped them inside a barn.
The book inspired the 2012 film "Aftermath (Pokłosie)" directed by Władysław Pasikowski, the first Polish film to address the complicity of Polish locals in the atrocities committed against Jews during the Holocaust.  
Gross's allegation enraged Poland's nationalist leadership, who say that there was too little evidence to support his conclusions, which they say taints the country's reputation by implying Poland was a perpetrator, rather than a victim, of Nazi occupation.
Historians, Holocaust scholars, and other academics worldwide rushed to defend Gross, adding their signatures to open letters slamming the Polish government for attempting to rewrite its role in history.
"The government says Gross is unpatriotic. But he is a patriot who looks at both the darker and lighter periods in Polish history,'' University of Ottawa history professor Jan Grabowski wrote, the Guardian reports.
"Gross is controversial, but it is stupid and harmful to consider removing his award,'' Dariusz Stola, director of Warsaw's Polin Museum of the History of Polish Jews wrote, according to the Guardian.
In October, Polish prosecutors opened a defamation case against Gross after he penned an op-ed in German newspaper Die Welt comparing Poland's hesitation to accept Syrian refugees pouring into Europe to widespread anti-Semitism during World War II. 
"The Poles, for example, were indeed rightfully proud of their society's resistance against the Nazis, but in fact did kill more Jews than Germans during the war," Gross wrote.
A Polish Foreign Ministry spokesperson at the time called the article "historically untrue, harmful and insulting to Poland."
Poland's conservative President, Andrzej Duda's move to strip gross of his national accolade comes less than a year after criticizing former president Bronisław Komorowski for acknowledging Poland's role in the 1941 Jedwabne pogrom.
During a Prsidential debate, Komorwski said: "The nation of victims was also the nation of perpetrators," according to a translation provided by the AFP news agency.
Duda called Komorowski's statements an "attempt to destroy Poland's good name.
(Staff with agencies)