Belgium's nuclear plants face threat of cyber-attack: EU counter-terror chief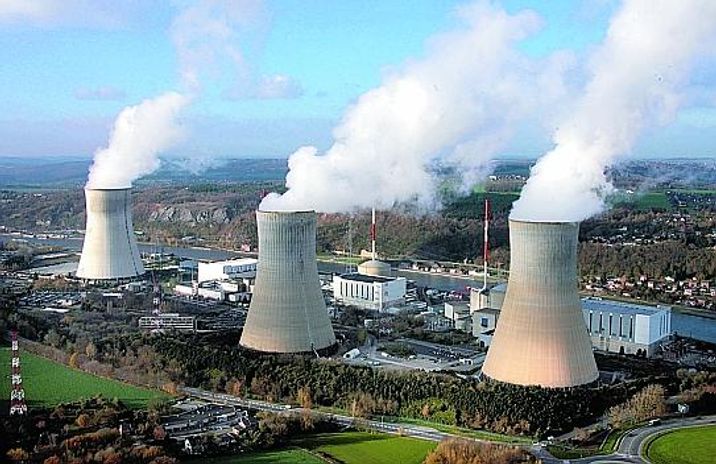 Centrale nucléaire en Belgiique
Murder of Belgian nuclear plant guard sparks terror fears
Belgium's network of nuclear power plants and other major infrastructure face the threat of a cyber-attack over the next five years, the European Union's counter-terror chief said in an interview published Saturday.
"I would not be surprised if there was an attempt in the next five years to use the Internet to commit an attack," Gilles de Kerchove told daily La Libre Belgique.
"It would take the form of entering the SCADA (Supervisory Control and Data Acquisition), which is the nerve center of a nuclear power plant, a dam, air traffic control center or railroad switching station," he added.
His concerns come as Belgium is on high alert following Tuesday's suicide bombings at Brussels airport and aboard a metro train that killed 31 people and injured some 300.
Belgium's neighbors have raised concerns over the country's creaking nuclear plants for some time, after a series of problems ranging from leaks to cracks and an unsolved sabotage incident.
Doel 1, the country's oldest reactor, was originally shuttered in February 2015 under a law calling for the country's gradual phasing out of nuclear power, but the government then restarted it under an extension deal.
Guard at Belgian nuclear facility killed
A security guard working at a Belgian nuclear plant was killed Thursday, sparking news fears as the country was reeling from the bomb attack's at the Brussels airport and a metro station two days earlier, Reuters reports.
Quoting Belgian media, the report says that the guard's badge was stolen after he was killed and de-activated as soon as authorities discovered it was missing.
The Charleroi prosecutor's office in charge of the case "formally denied" any connection between the murder of Didier Prospero, who was shot dead on Thursday at his home in Froidchapelle and a planned terror attack, the Belga news agency reported, citing the prosecutor.
There was no immediate independent confirmation from the prosecutor's office in Charleroi, about an hour's drive south of Brussels.
Belga said the prosecutor had also denied media reports that Prospero's access badge had gone missing.
Prospero, who worked for the G4S security firm, was found dead in his bathroom by his three children when they returned from school. He had been shot with four bullets. 
His dog was also killed.
He was in charge of security for a nuclear research centre at Fleurus. Media had said he worked at a nuclear power plant.
The case is being handled by criminal investigators and terror specialists are not involved, Belga said.
The guard's death, which was originally reported by the Derniere Heure (DH) newspaper, came after another report which said that the bombers who hit the airport and metro station were originally planning to attack a nuclear site. The men reportedly changed their plans after the arrest of Salah Abdeslam, who is suspected of conspiring with them in the attacks.
The attack left 31 dead and more than 300 wounded in Belgium's worst ever terror attack.
Europe has been on high alert since jihadist gunmen attacked several sites in Paris killing 130 people and leaving 350 wounded. Abdeslam is a key suspect in the November 13 carnage in the French capital.
The report also comes a day after International Atomic Energy Agency (IAEA) chief Yukiya Amano warned that the world needs to work harder to prevent nuclear terrorism.
"It is now an old technology and nowadays terrorists have the means, the knowledge and the information," Amano told AFP in an interview.
A grapefruit-sized amount of plutonium can be fashioned into a nuclear weapon, and according to Amano it is "not impossible" that extremists could manage to make a "primitive" device -- if they got hold of the material.
In February investigators probing last year's deadly attacks in Paris found video footage of a senior Belgian nuclear official.
The material, filmed by a camera in bushes outside the official's home, was reportedly found at the property of Mohamed Bakkali, incarcerated in Belgium for his links to the Paris attackers.
One Belgian newspaper reported that the device was collected by none other than brothers Ibrahim and Khalid El Bakraoui -- two of the suicide bombers in this week's Brussels attacks.
(Staff with agencies)
Read more: US indicts seven Iranians with hacking American banks, NY dam