Debating Brexit over beers, expats try to mobilize votes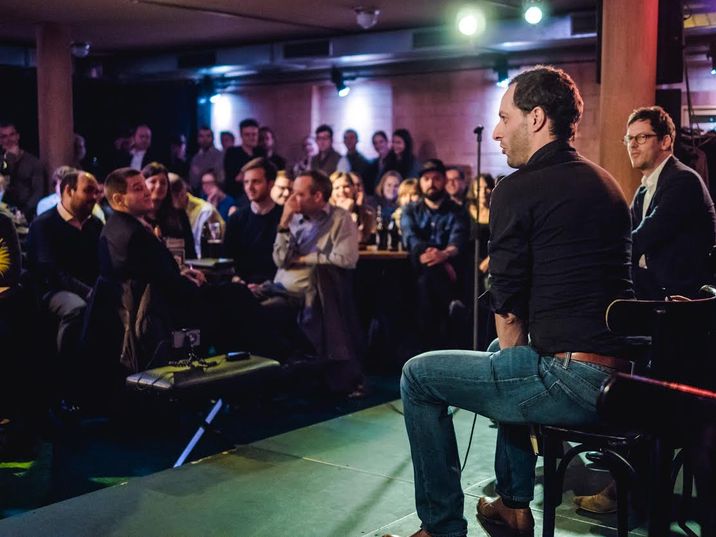 British expats in Berlin discuss how the Brexit will affect them
Mirko Lux
Fearing for their future, British expats in Berlin are turning into activists
It started as a simple chat among friends: Three British expats in Berlin wondering what their compatriots in the German capital think of the Brexit. Trying to find out, they booked a room in a local pub, opened a Facebook event page, and invited their friends. They expected twenty people, over a hundred showed up.
"We tapped into a concern we didn't know existed," explained the organizer, EU blogger Jon Worth. "It turned out that many Brits in Berlin were feeling they are not really adequately informed about what's going on, and that the British embassy wasn't doing very much about communication what this could mean and how to register to vote in the referendum."
Filling that void, Worth's first event in late February quickly generated interest in other cities and was followed by non-partisan pub nights in Hamburg, Cologne and Munich. At each event, a team of experts answered practical questions, about pensions and recognition of same-sex marriage for example, but also about how to acquire a German passport – a topic now receiving a rapidly increasing amount of attention.
"I'm asked about that all the time," admitted Worth, "but I don't think we are far enough into the process to know if this will really become a phenomena. But for most of the people I talked to, a passport is a matter of the head, not the heart. If having a German passport would simplify their lives, they would get one."
But since application for a passport is only possible after eight years of living and paying taxes in Germany, many are left wondering about their future if Britain would decide to forgo its EU membership.
"We essentially created a support system for those Brits living in Berlin, and that led to a whole network of activities. People are speaking to their local newspapers, building websites, motivating their friends," explains Worth. "We didn't know each other offline before, we used twitter and Facebook to connect. it's been a very grassroots, bottom-up kind of campaign."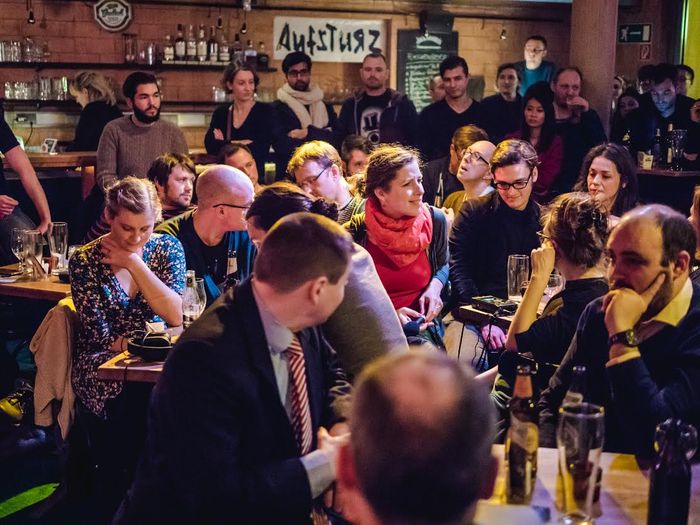 Approximately 2.2 million of the estimated 5.5 million Britons living overseas are EU residents, and about 107,000 of them reside in Germany. Those who have been living abroad for less than 15 years are eligible to vote in the June 23rd referendum, by post or by proxy, as long as they were on the electoral register on time.
As part of efforts to "get out the vote," Worth and a group of other independent Berlin-based expats founded a website informing expatriates on how to exercise their voting right, and reminding them of the online registration deadline.
That date, originally set for June 7, was extended by two days at the last minute after over 100,000 people tried to register on the final day, causing the website to crash two hours before the midnight deadline.
"I believe a campaign is stronger when it's not backed by some big organization," argues Daniel Tetlow, another of the website's founders. "We are all volunteers, we all come from different perspectives and points of view, and yet we all believe that the right to vote is a democratic right that we all have."
Similar grassroots initiatives have been launched in all the countries where expatriates are based, says Tetlow, and especially in Australia, Spain, Ireland, France, Germany and Italy. He estimates that thousands of expats have turned activist, encouraging their fellow countrymen to get involved.
"They have stalls, they have campaign days, they have beer-drinking evenings, sport events – all to raise awareness that people can vote. Social media also has a great impact."
The actions of self-organized Brits also pushed the British government to be more active in its communications with its citizens overseas, for example via informative tweets, notes Tetlow. However, oversights on the government's part have also caused many of those voters to believe they have missed the deadline.
"The British government and campaign organization on both sides have put out that 16th of May was the last day to register to vote, which was simply wrong," stresses Tetlow. He attributes the confusion to the Electoral Commission's recommendation to send proxy vote applications before that date, "but this caused a big slump in registrations after May 16th, from 6,000 to 2,000 per day. It shows how the expatriate vote is not really a priority of the campaign or of the British government."
Britons overseas, and particularly those in the European Union, are the ones to be most affected by the decision, but the debating parties in the UK have little sympathy for them, says Worth. "There is this notion of 'they left, so why do they even have the right to vote in this referendum?' I hear this critique quite often."
Nevertheless, he's optimistic about the ability of expats to leave their mark in this referendum. "We have more than twice the number of overseas Brits on the electoral register now than in the 2015 general elections, so we are making some progress," stated Worth. "We have registered medium-sized-cities-worth of expat Brits living overseas. That's pretty good."
But while neutral attempts to increase voter participation ended with the registration deadline, efforts to influence the vote of UK-based but also pro-Brexit expats, still continue.
In addition to his non-partisan work, Tetlow also organized a campaign in support of the "Remain" camp. He collected dozens of testimonies of Britons living in the EU, explaining how the Brexit would affect their lives, and circulated them among media outlets and Brexit-related events.
"We emailed about 650 media organizations in the last two-three weeks and had tens, if not hundreds, of journalists contact the writers," he explains. "There are lots of reactions because the stories are so different and they illustrate that there is a whole cross-section of British people living abroad who fear the Brexit."
How Brits in Europe will be treated if Britain opts to leave would largely depend on how harsh the UK decides to be on its own European residents, believes Worth. But in that case, the informal network formed in recent months will also play a role.
"We would need to get very professional very quickly, because we would essentially have to become an organization that will lobby for the rights of British people in Germany," he predicted. "But we will only cross that bridge if and when we get to it."
Polina Garaev is the i24news correspondent in Germany.