Holocaust-denying UK historian David Irving goes on lecture tour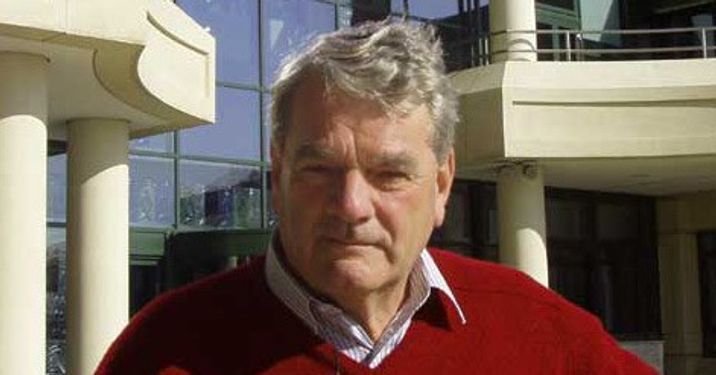 David Irwing
Wikimedia, public domain
Announcement likely spurred by an upcoming film on his unsuccessful libel trial in 2000
David Irving, a far-right British historian widely condemned as a Holocaust denier, will embark on a month-long lecture tour, seeking to capitalize on an upcoming feature film documenting his legal misfortunes, the Mail on Sunday reported on Sunday.
To avert protests, the lecture venues will not be made public and will only be revealed to ticket buyers.
Irving has garnered worldwide notoriety attempting to establish, against available historical evidence, that Hitler was not party to the Holocaust, that there were no gas chambers at Auschwitz and that the number of Jews slain by the Nazis was greatly exaggerated.
In 2000, Irving lost a high-profile libel case against US historian Deborah E. Lipstadt whom he had sued when she called him a Holocaust denier.
He was branded a "racist and anti-Semitic" by the judge and the court declares him an "active Holocaust denier."
The legal battle provided the basis for Denial, a David Hare-penned film based on Lipstadt's book History on Trial: My Day in Court with a Holocaust Denier. It is directed by Mick Jackson and stars Timothy Spall, Rachel Weisz, Tom Wilkinson, Andrew Scott, Jack Lowden, Caren Pistorius and Alex Jennings.
The film is scheduled to be released in the United Kingdom on January 27, 2017.
Irving, who disputes the version of events put forward in the book and the film, has a long history of Holocaust denial, including organizing tours of concentration camps, charging £2,000 per participant, as reported by the Mail on Sunday.
He advertised the tours to sites in Poland such as Treblinka, Sobibor and Hitler's "Wolf's Lair" headquarters.
In promotional material, Irving promised customers the opportunity to "make up your own mind about the truth" during "the unforgettable journey of a lifetime."
The advertisement also advertises a trip to Treblinka, saying "Forget the phoney allures, mass-tourism and 'reconstructions' of modern-day Auschwitz - the erstwhile slave-labour camp turned into a tourist attraction, complete with hot-dog vendors and souvenir stands!"
He also promised a lecture on Himmler, the leader of the SS.
In 2006 Irving was gaoled by a court in Vienna, after he pleaded guilty to the charge of Holocaust denial. He acknowledged that millions of Jews did die in the Second World War. He was eventually freed to serve the final two years of his three year sentence on probation.
i24news London correspondent Jonathan Sacerdoti contributed to this report.