Brussels, Paris attacks suspect said UK is not a target
The only surviving member of the jihadist group which carried out the November 13, 2015 attacks in Paris, Salah Abdeslam, was taken Tuesday morning from his prison cell to be questioned by anti-terror judges, sources close to the investigation said.
He was taken from his cell in Fleury-Mérogis (south of Paris) in the early morning and his convoy, with maximum security, left around 07:00 for the Paris courthouse, according to one of these sources.
Since his extradition from Belgium to France on April 27th, the key suspect from the Paris and Saint-Denis bombings, which killed 130 people, has remained silent.
In mid-October, his lawyers, Frenchman Frank Berton and Belgian Sven Mary, had given up on defending him, citing his refusal to speak. According to them, the conditions of their former client's detention, where he is placed in isolation and under video surveillance 24/7, explains his silence.
Salah Abdeslam, 27, has so far not taken a new lawyer, according to a source close to the investigation.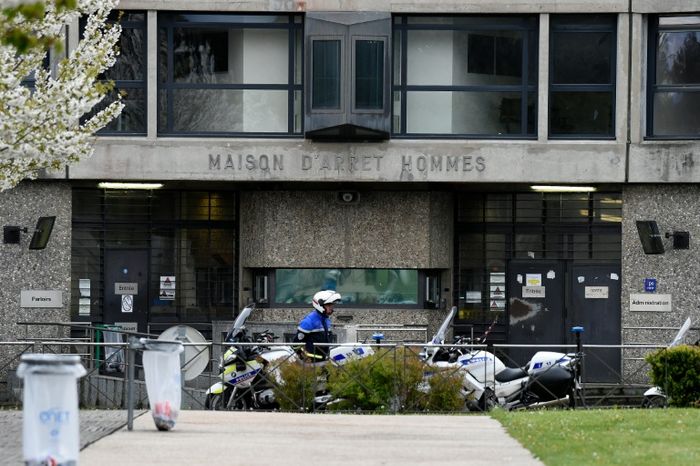 There are still many questions surrounding Abdeslam's exact role on the night of the attacks. After driving the three suicide bombers from the Stade de France, he parked in the 18th arrondissement of Paris, seems to have wandered around during the night, before being picked up by two friends who came to fetch him from Belgium. He abandoned an explosive belt, suggesting that he too had planned to carry out a suicide attack while his accomplices attacked restaurants and the Bataclan music hall.
He was arrested on March 18, in the Brussels municipality of Molenbeek after four months of searches and raids.
Close to Abdelhamid Abaaoud, the alleged Belgian coordinator of the attacks, Abdeslam was also a logistician of November 13, renting vehicles and hideouts in the Paris region, purchasing remote detonators and components to make Triacetone Triperoxide (TATP) explosives.
He also held "a central role" in the formation of the cell, according to the investigators, having transported ten jihadists from Iraqi-Syrian combat zones across Europe, most of them suspected of being involved in the attacks on Paris and again in Brussels on March 22, 2016.
Brussels, Paris attacks suspect said UK was no target
Another suspect in the Brussels and Paris terror attacks told investigators that he was not scouting for targets during a visit to Britain last year and the money he collected was for his gambling addiction, a British court heard Monday.
Mohamed Abrini, who is currently in custody in Belgium, also said that England was "difficult" to attack due to tighter security measures, and said there was "no plan" to target the country.
His comments were extracts from his interrogation heard at the trial of Zakaria Boufassil, a Belgian citizen living in Birmingham and accused of giving Abrini £3,000 ($3,720, 3,520 euros) in cash in the central English city on July 11, 2015.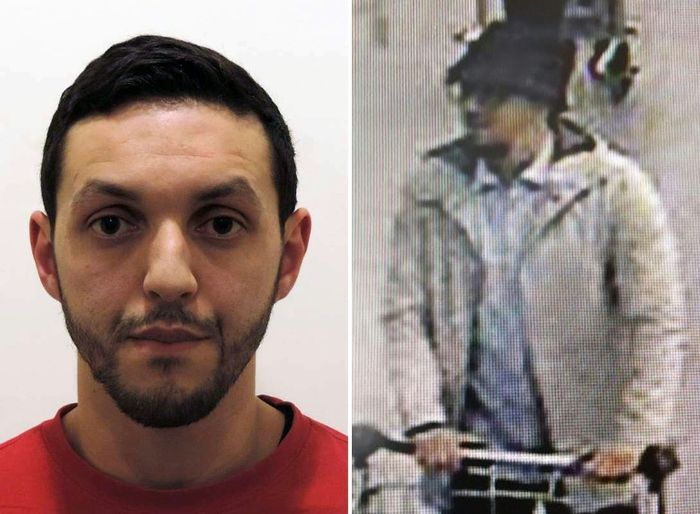 Boufassil has denied the charge.
Abrini, dubbed the "man in the hat" for his image caught on security cameras before the Brussels airport bombing, was questioned by Belgian investigators in April over his suspected involvement in the Brussels attacks in March and the Paris attacks last November.
"There's no plan to target England as a potential site for a terrorist act. From what I know, it's France who is declared the enemy of Islamic State," he was quoted as saying during the questioning.
"I think England has a more developed secret service, better observation techniques etc... and it's therefore more difficult to attack," he said.
During his visit to Britain, travelling from Syria via Turkey, Abrini said he collected the money and visited casinos in Birmingham and in Manchester, northwest England.
"I am a player, a fan of casinos... It's my addiction, I play roulette, poker and the slot machines," he said.
Abrini said the money was "not for a terrorist network" because it was "too small a sum", adding: "To carry out attacks you need lots of money."
At the start of the trial, prosecutor Max Hill told jurors: "There is no doubt that the money was handed over with the intention of assisting acts of terrorism".
(Staff with AFP)