Berlin attack: Israeli man seriously injured, wife declared missing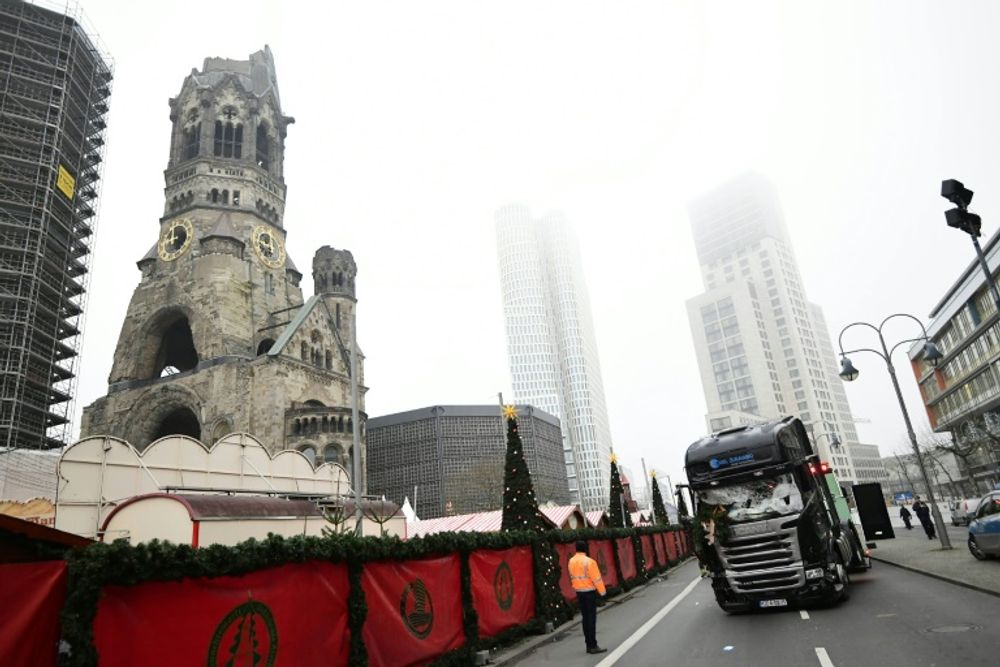 Netanyahu condemns 'hideous attack'; Israelis in Berlin say terrorism will not change their way of life
An Israeli citizen was seriously injured, and his wife declared missing, after a truck plowed into a busy Christmas market in Berlin on Monday killing 12 people in what German authorities are calling "a probable terrorist attack."
The man, said to be in his sixties, was reported to be seriously wounded but in non-life threatening condition, Israel's Foreign Ministry said. His wife has been declared missing in the wake of the attack, and the Israeli embassy is in contact with German authorities to determine her whereabouts.
The identity of the victim was not immediately released. According to Israel's Ynet news website, the victim's family said that he had undergone two surgeries overnight, on his hip and legs, and that his life was not currently in danger. He was expected to undergo further surgeries in the coming hours.
Foreign Ministry spokesman Emmanuel Nachshon said that Israeli consul general Liora Givon was on her way to visit the victim in hospital, as was Berlin's chief rabbi Yehuda Taichel.
German Chancellor Angela Merkel said Tuesday that the carnage must be presumed to be a "terrorist act" likely committed by an asylum seeker.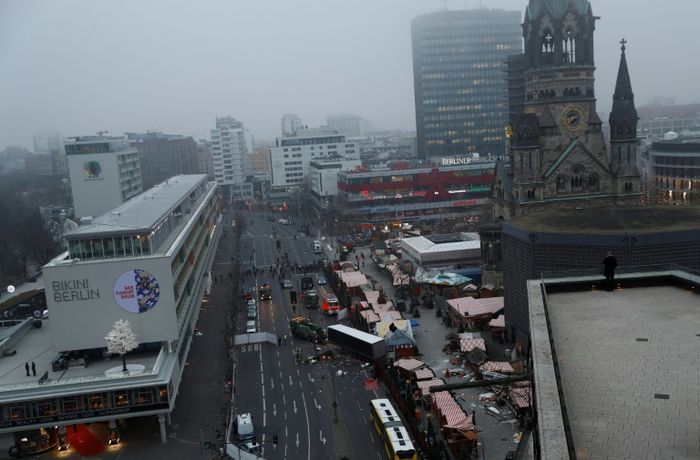 Israeli Prime Minister Benjamin Netanyahu condemned the attack and called on "all free nations under attack" to unite and fight terrorism.
"Israel condemns what appears to be a terrorist attack in Germany. We send our condolences to the families of the people that were killed and, of course, to the Government of Germany, and we wish a speedy recovery to the wounded, including an Israeli citizen," Netanyahu said in a statement.
"This attack joins [other] reprehensible attacks; terror is spreading everywhere and can be stopped only if we fight it, and we will defeat it, but we will defeat it much quicker if all free nations under attack unite," he said.
'Suddenly Tel Aviv feels safer than Berlin'
Israel's ambassador to Germany Yakov Hadas-Hadelsman joined Netanyahu in condemning what he said was an attack "on the values of Western society".
"Our thoughts are with the victims and their families. We wish a speedy all the wounded a speedy recovery. Israel stands at the side of Germany during these hard hours," he said.
"This attack on innocent people during the Christmas season must be understood as an attack on the values of Western society. Terror must never determine our lives," he added.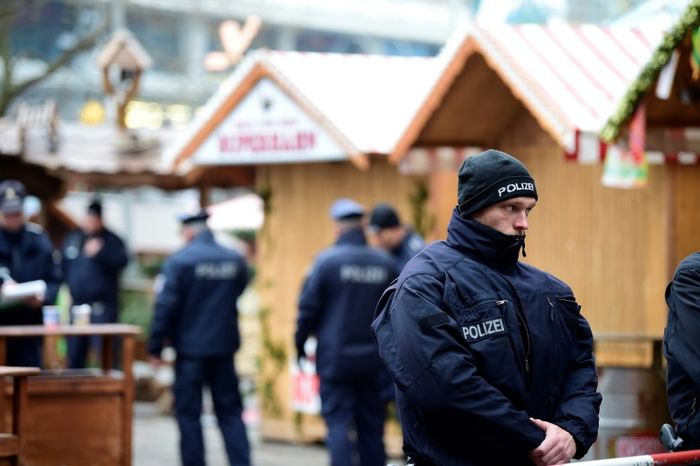 Israelis living in Berlin said that they had no plans to change their routines in the wake of the attack.
"I think that Berlin has been on the line for an attack by extremists for a while," one Israeli, who asked not to be identified by name, told i24news. "Maybe it's growing up in Israel that makes you a bit immune...or just the fact that horrible things happen all the time everywhere, but I am not planning to feel or live my life differently in Berlin."
"It strangely feels like Germany is no less safe than Israel at the moment...Suddenly Tel Aviv feels safer than Berlin," said Miriam, who was born in Berlin to an Israeli father.
"The feeling was that no one was surprised, like everyone thought that it's only a matter of time until the terror wave would hit Berlin, because why should they be different," said Berlin resident Asaf, who arrived at the scene moments after the attack.
"There was no panic at the scene, no sense of shock. The police seemed very prepared. I saw terror attacks in Israel as well and this was totally different. In Israel someone would have shot the driver, for sure. People would have chased him, but here it's different. No one carries a gun. It's hard to say whether that's a good thing or bad."
Israelis agreed with a call from Germany's interior ministry on Tuesday for the country's popular Christmas markets to remain open despite the attack.
"There was a question whether we should even have the Christmas market," Peter Sabisch told i24news. "I would see this as a mistake. Christmas markets are a part of Christmas."
"The worst thing we can do is let ourselves be influenced by this terrorism," said Horst Menzel.
After a telephone conference between Interior Minister Thomas de Maiziere and his regional counterparts, the ministry said in a statement that "regardless of what we may learn about the exact motives of the assailant, we must not let our free way of life to be taken from us."
This article received 0 comments