Anti-Semitism on the rise in Germany, but no anti-Semites to be found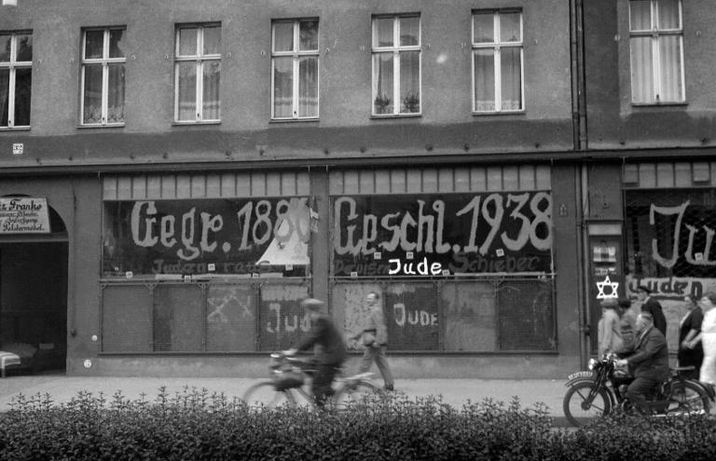 A Jewish-run store vandalised by Nazis and daubed with anti-Semitic graffiti in Germany, on November 10, 1938
AFP/File
German Justice Ministry documented 2,083 cases with an anti-Semitic background in 2015
A memorial plaque at a Synagogue defaced with right-wing slogans.
An Israeli tourist denied service by a Burger King employee saying "I don't serve Jews."
A student being refused a seat on the tram for wearing a Star of David necklace.
A politician forced to resign after anti-Semitic threats against his family.
Those are just some of the anti-Semitic incidents recorded in Germany this year by the Amadeu Antonio Foundation, an NGO campaigning against right-wing extremism and anti-Semitism.
In an attempt to raise awareness for the rise of such incidents, the NGO projected descriptions of the events on buildings in five major German cities over the past few weeks.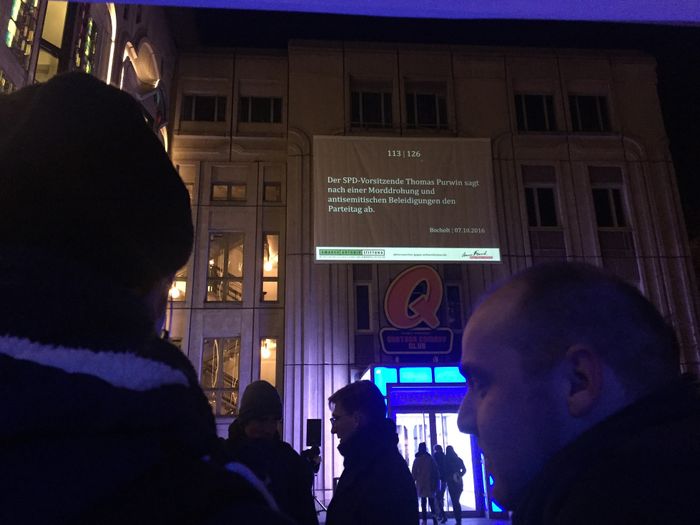 "Many people were actually surprised to hear that Jews in Germany are still being attacked on a daily basis," said Miki Hermer, who initiated the project.
"They think anti-Semitism is a problem that ended in 1945, that they don't need to worry about that anymore, but we are here to show them that's not true."
The level of anti-Semitism in Germany was recently made the topic of international debate following a report indicating that the number of such incidents increased threefold over the past year.
According to the Süddeutsche Zeitung, the German Justice Ministry documented 2,083 cases with an anti-Semitic background in 2015, as opposed to 619 cases in the previous year.
The spike is partially attributed to an increased willingness to report incidents, as well as to a rise in recorded cases of online hate.
Nevertheless, experts involved in the fight against anti-Semitism agree that this is a growing problem in Germany.
"Members of the Jewish community feel constantly under threat – from the right wing, from migrants, from Muslims," MP Volker Beck, who heads the Germany-Israel Parliamentary Friendship Committee in the German Bundestag, told i24NEWS.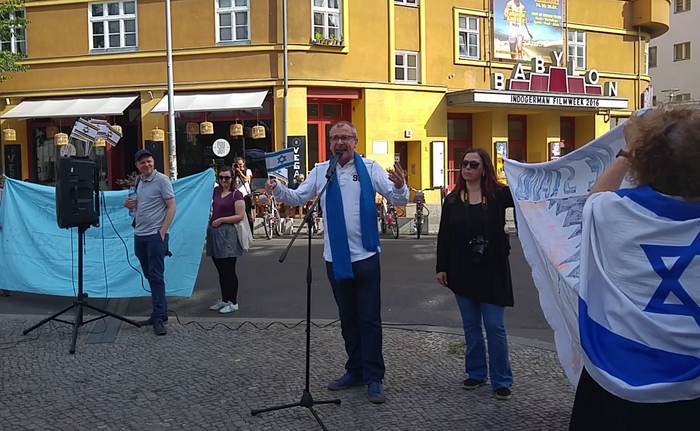 "Public opinion polls show that a third of the population sees Jews as being 'different,' which may not be an aggressive form of anti-Semitism, but it does excludes Jewish citizens from our society. It creates a certain atmosphere, like Jews don't deserve the same rights and respect," he adds.
If it wasn't for a shift of focus of xenophobic sentiments as a result of the influx of asylum seekers and the fierce debate on Islam, the number of attacks against Jews could easily go up, Beck believes.
Anti-Zionism and conspiracy theories
The mood in Germany began to change in 2012, when Cologne's Higher Regional Court deemed circumcision to constitute "unlawful bodily harm."
Eventually the Bundestag passed a law allowing the religious procedure, but the Jewish community saw it as a sign.
Then came the 2014 Israel–Gaza conflict, also known as Operation Protective Edge, which sparked pro-Palestinian rallies across Germany in which calls of "Jews to the gas" were repeatedly heard.
Since then, argues Hermer, anti-Semitism has been on an upwards trend.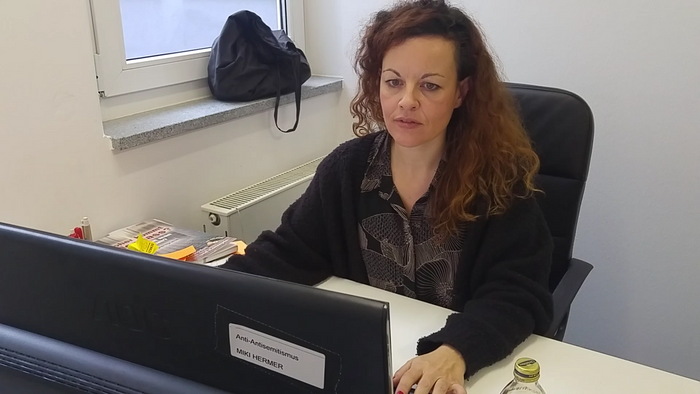 "Modern anti-Semitism is manifested nowadays mostly through criticism against Israel and Zionism, and through conspiracy theories blaming Jews for manipulating the media and the banking systems," she explained. "You can find these views anywhere, it's really a symptom of the whole society."
"People are now saying things they would never dared to say five to 10 years ago," Hermer added, attributing the phenomenon not only to the waning memory of the Holocaust, but also to the rise of the populist right, which built its following by breaking social taboos.
"They opened the door for everyone and people are not ashamed anymore. Society doesn't sanction them and most of the time they are not even aware that what they are saying has anti-Semitic roots."
Germans fosters a very history-related perception of anti-Semitism – a sentiment which they assume is necessarily manifested through denying the Holocaust or advocating Nazi ideology. But other, less apparent representations are often dismissed, also by authorities.
In a recent case, a Munich court ruled against Jewish community leader Charlotte Knobloch, who was sued for calling a Jewish publisher known for his criticism of Israel's policies an anti-Semite.
Earlier this year, a judge denied that three young Palestinians who, in 2014 hurled fire-bombs at a synagogue in Wuppertal to call attention to the Gaza war, were acting out of anti-Semitism.
Establishing an anti-Semitic motive in court is becoming more and more difficult, admitted Beck, warning that Germany will soon become "a country with much anti-Semitism but with no anti-Semites."
"There is little awareness in Germany of how anti-Zionism can be fueled by anti-Semitic attitudes," acknowledged the politician.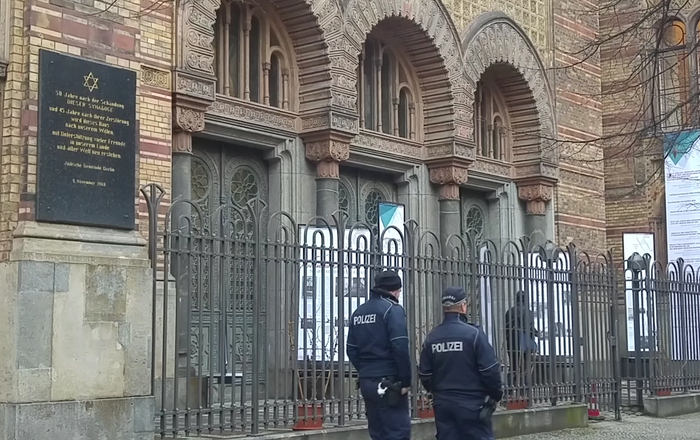 "For some, criticizing Israel gives them the chance to get rid of the burden of responsibility for the Holocaust. They call Israel the Nazis of today, who are creating ghettos and an Apartheid state. But if you confront them, they are offended. They say, 'I'm not an anti-Semite, I don't want to put Jews in the gas chambers."
Most Germans never met a Jew
Hoping to abolish misconceptions, new initiatives now seek to provide Germans with a more complete image of local Jewish life.
Last month the education ministers of the 16 German states, in collaboration with the Central Council of Jews in Germany, published recommendations to expend the teaching of Judaism and the history of the Jewish community in schools, with an emphasis on personal encounters and visits to Jewish sites.
"Judaism must not be reduced in the classroom to mean only persecution and victimhood," stressed the Council's President Josef Schuster.
"Jews helped shape the history, science and culture of Germany. That should be noted, as well as modern Jewish life today."
Another project, Rent a Jew, by the Munich-based European Janusz Korczak Academy, now offers to arrange encounters for private groups and educational institutions with members of the German Jewish community, who are ready to answer questions and debunk stereotypes.
"Most Germans, and especially those with anti-Semitic views, have never met a Jew," reminded Hermer.
"Instead of talking about Jews, people should start taking with Jews."
Polina Garaev is i24news' correspondent in Germany.
You need to be logged in in order to post comments. Sign up or log in
My daughter, Elise Garibaldi wrote a book Roses in a Forbidden Garden about our family's experiences in Bremen etc during the Holocaust. Through this we learned that the grandson of Bremen 's Gestapo agent wrote a book of around 300 pages with one chapter dedicated to Carl Katz, my grandfather. He is revising history, slandering my grandfather who was head of the Jewish community from 1941-1972 (upon his death). This book by Bernhardt Nette was sponsored by the teacher's union of Hamburg and Bremen. Nette was also allowed to speak at Nuengammen concentration camp site etc. if you want more information I would be happy to be of help....