Czech company defends Auschwitz-themed 'escape room' game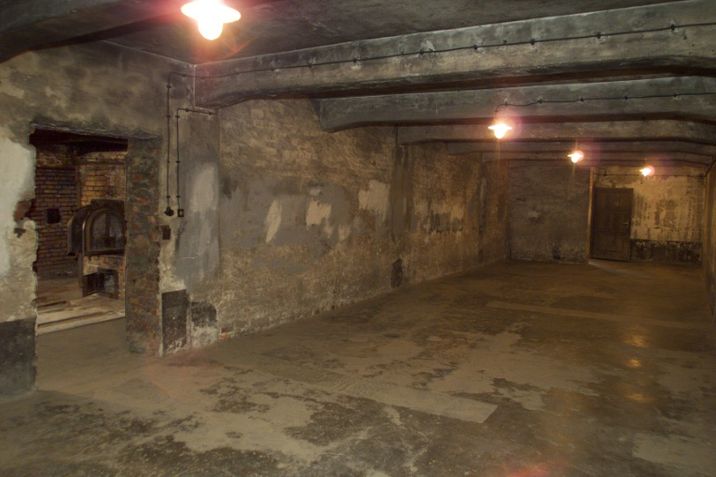 A gas chamber and entrance on the left to the crematorium at Auschwitz
Jack Guez (AFP/File)
Game involves group of players locked in a mock gas chamber, who must find clues in order to escape
A Czech entertainment company has come under fire for an Auschwitz-themed game, which challenges players to use clues to escape a mock gas chamber, the Jewish Telegraph Agency reports.
The Dostaň Se Ven agency in Prague defended itself from criticism that it was disrespecting Holocaust victims and survivors, saying that it wanted to "highlight the seriousness of the situation, and we want to make people more aware of history."
Escape room games involve a space, which often has a theme, in which a group is locked until they find clues and solve puzzles that allow them to leave.
One of the marketing slogans for the game is:  "You are waiting for your last shower! But you can stay alive if you get out."
Tickets for the game were sold until January 27, which is International Holocaust Memorial Day.
The Czech game follows in the footsteps of a similar one that was canceled last month by the Greece-based Rubicon gaming agency after criticism that it was inappropriate.
"In frozen Poland, the walls of the crematorium of the infamous Nazi concentration camp for prisoners, primarily of Jewish origin, still reek of burnt human flesh, they say," read promotional copy for the game. "Take on the role of a prisoner still looking for signs of life from loved ones, dare to stay in the shadow of the historic crematorium, discover the big secret and escape before you, too, turn into ashes."
Roughly 46,000 of the 56,000 Jews who lived in what is now the Czech Republic before the Holocaust were murdered at the Auschwitz death camp.
Last year, the Anne Frank Foundation criticized a Dutch escape room game that simulated the apartment where the famous diarist hid from the Nazis. 
You need to be logged in in order to post comments. Sign up or log in
They must really run out of topics if they need to move a gas chamber into the story center - poor guys