Labour suspends ex-London mayor until 2018 for saying Hitler supported Zionism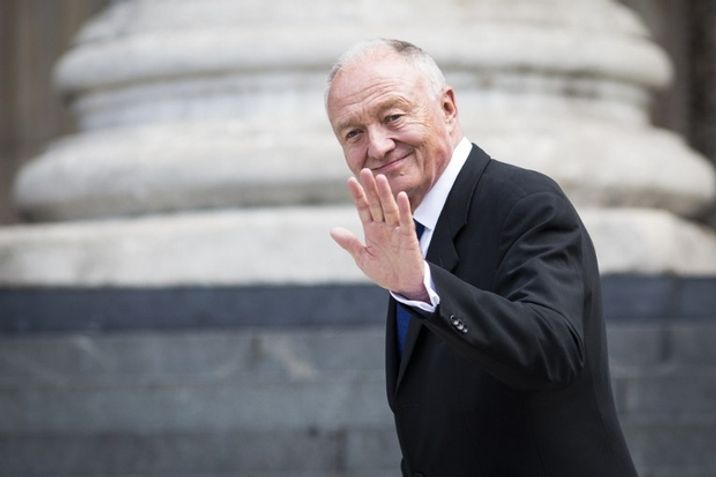 Former London Mayor Ken Livingstone leaves St Paul's Cathedral in central London - See more at: http://www.middleeasteye.net/news/ken-livingstone-be-suspended-labour-over-hitler-comments-owen-jones-132098390#sthash.fx5MUPHb.dpuf
AFP
The United Kingdom's Labour party on Tuesday suspended former London mayor Ken Livingstone from holding office until April 2018 over his claims that   that Hitler "was supporting Zionism" in 1932.
"Let's remember when Hitler won his election in 1932 his policy then was that Jews should be moved to Israel," Livingstone said in 2016. "He was supporting Zionism."
The Jewish Labour Movement decried the punishment, calling it a betrayal of party values and saying the suspension "allows for a revolving door for repeat offenders."
Community Security Trust, a charity geared at protecting Jews from anti-Semitism, similarly slammed the decision, saying it "strengthens real anti-Semites and their fellow travelers, and will leave the Jewish community less confident than ever that Labour is serious in dealing with anti-Semitism."
Labour MP Wes Streeting said: "So much for zero tolerance approach to anti-Semitism – this is a terrible betrayal of Jewish Labour supporters and our values."
Ahead of a hearing on Thursday, Livingstone defended himself by saying that "right up until the Second World War," there was "real collaboration" between Jews and the Nazis, reported the Independent.
He defended himself further by insisting he did not break any rules of the Labour party, and that he was "being attacked" by the Labour party's right-wing of his support for Palestinian rights and the party leader Jeremy Corbyn.
"There is no real evidence against me, so hopefully the Labour panel will dismiss the charge against me," he continued. "Only a biased and rigged jury could find against me."
"I did not say or suggest that Hitler was a Zionist," he added. "I did not make any equation of Hitler and Zionism."
"The [Nazi] SS set up training camps so that German Jews who were going to go there could be trained to cope with a very different sort of country," Livingstone was quoted by the Independent as saying.
"When the Zionist movement asked the Nazi Government, would they stop Jewish Rabbis doing their sermons in Yiddish and make them do it in Hebrew, he [Hitler] agreed to that," Livingstone went on. "He also passed a law that said the Zionist flag and the Swastika were the only flags that could be flown in Germany,"
"And when, in July 1937, many senior Nazis gathered at their Foreign Offices, saying we should stop sending German Jews to Palestine because it risks creating a Jewish state...a directive comes directly from Hitler saying, 'no, we will not continue with this policy.'"
Livingstone served as London's mayor from 1981 to 1986 and again from 2000 to 2008.
Last April, a government inquiry was launched in the United Kingdom to investigate a possible rise of anti-Semitism and assess potential danger faced by Jews.