British Prime Minister Theresa May seeks snap election on June 8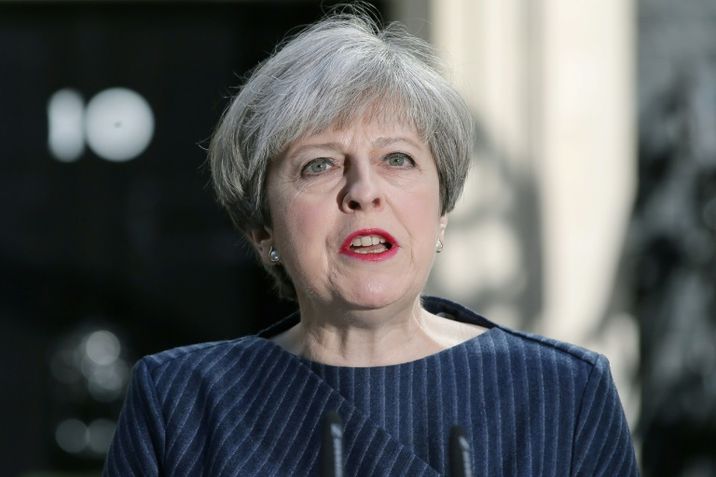 Theresa May s'exprime devant le 10 Downing Street à Londres, le 18 avril 2017
Daniel LEAL-OLIVAS (AFP)
EU says Brexit plans unchanged by election call; Germany says hopes vote will bring 'clarity' to Brexit talks
British Prime Minister Theresa May called Tuesday for an early general election on June 8 in a surprise announcement as Britain prepares for delicate negotiations on leaving the European Union.
"We need a general election and we need one now. We have at this moment a one-off chance to get this done... before the detailed talks begin," May said, despite previously denying that she would do so.
Speaking outside her Downing Street residence in London, May warned that "division in Westminster will risk our ability to make a success of Brexit".
She said parliament would be asked to vote Wednesday to decide on whether or not to hold an election.
The dramatic announcement comes after months of tumult in British politics following the Brexit vote.
A round of opinion polls over the Easter weekend also showed her Conservative Party far ahead of the main opposition Labour Party.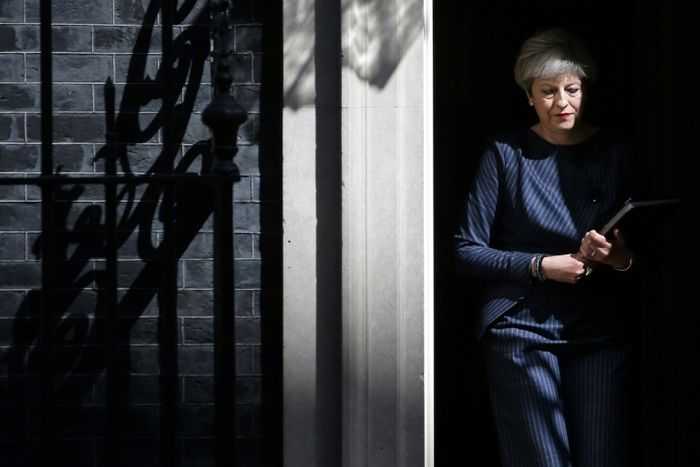 The Conservatives polled at between 38 percent and 46 percent, with Labour at 23 percent to 29 percent, according to the polls by YouGov, ComRes and Opinium.
The poll lead had prompted many senior Conservatives to call for an election, particularly as May will need a strong parliamentary majority as she seeks to negotiate Britain's exit from the European Union.
The Conservatives currently have a working majority of just 17 from the last election in 2015 and some of their MPs have indicated they could vote against the government on key aspects of Brexit legislation.
EU says Brexit plans unchanged by election call
The European Union said Tuesday that it did not expect the timeline for negotiations over Britain's exit from the bloc to be affected by the government's call for an early general election.
EU leaders except May are set to hold a summit on April 29 where they will agree on the strategy for negotiating Britain's expected departure in 2019.
"The UK elections do not change our EU27 plans," said Preben Aamann, spokesman for Donald Tusk, president of the European Council of member states.
"We expect to have the Brexit guidelines adopted by the European Council on 29 April and, following that, the Brexit negotiating directives ready on 22 May," Aamann told AFP. "This will allow the EU27 to start negotiations," he said.
The European Commission has said it wants the exit talks to be concluded by October 2018 at the latest.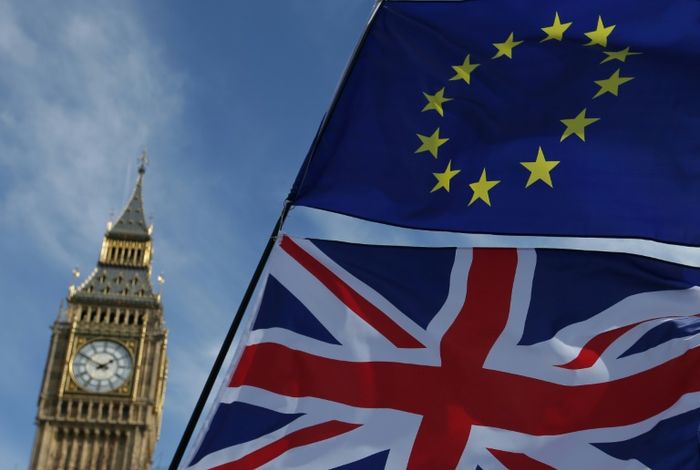 Tusk issued a set of draft guidelines late last month rejecting May's call for talks on the terms of the divorce bill and on a future trade deal in parallel during the two years of negotiations ahead of Britain's exit in March 2019.
The remaining 27 EU countries are set to rubber-stamp Tusk's guidelines at the April 29 summit, paving the way for chief Brexit negotiator Michel Barnier to begin formal negotiations with Britain at the end of May.
Tusk said in a tweet that he had had a "good phone call" with May about the coming British elections, following her announcement in London.
Germany, meanwhile, said that it hoped the snap elections would bring "clarity and predictability" to Brexit talks.
"Predictability and reliability are more important than ever after Britain's Brexit vote. Drawn-out uncertainty does the political and economic relationship between Europe and Britain no good," said German Foreign Minister Sigmar Gabriel.
"Hopefully the new elections announced by Prime Minister May today will lead to more clarity and predictability in the negotiations with the European Union," he said in a statement.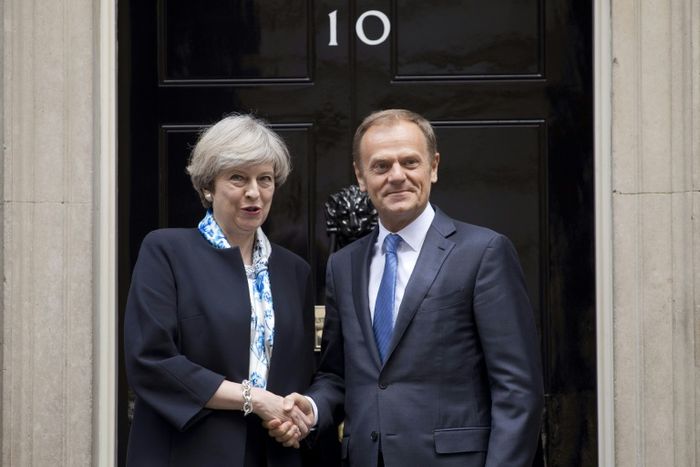 The election announcement was perceived positively in Brussels, European sources told AFP on condition of anonymity. 
A diplomat from an EU member state added that May "is completely right to call these elections now" as she could benefit from a favorable political context.
Britain's next election was due to have been held in 2020 -- a date enshrined in legislation according to which elections have to be held every five years in May.
But the law can be overruled if two-thirds of lawmakers in the British parliament vote in favour of early elections -- something that Labour leader Jeremy Corbyn has previously indicated he would do.
Corbyn, a veteran socialist with support on the left of the party, won the Labour leadership in September 2015 after the party's defeat in that year's election.
(Staff with AFP)