French Jewish leader urges voting against 'parties of hate' ahead of election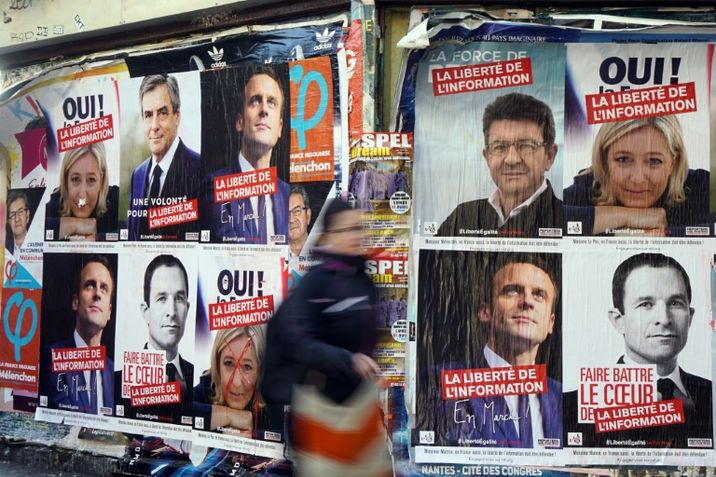 Affiches électorales des candidats à l'élection présidentielle le 9 avril 2017 à Paris
Gabriel Bouys (AFP/Archives)
Jewish umbrella group has criticized far-right candidate Le Pen and far left's Melenchon
The leader of France's federation of Jewish communities on Friday urged citizens to vote against "parties of hate" when they head to the polls on Sunday for the first round of the presidential election, the Jewish Telegraph Agency (JTA) reports.
Francis Kalifat, president of CRIF, warned that France is "in a real danger of seeing the arrival to power of someone who will only use democracy to destroy it."
CRIF has criticized both Marine Le Pen, who leads the anti-immigrant National Front party, and Jean-Luc Melenchon, supported by the communist party.
Polls have consistently shown Le Pen as likely to advance to the second round, while Melenchon has seen a late surge in support.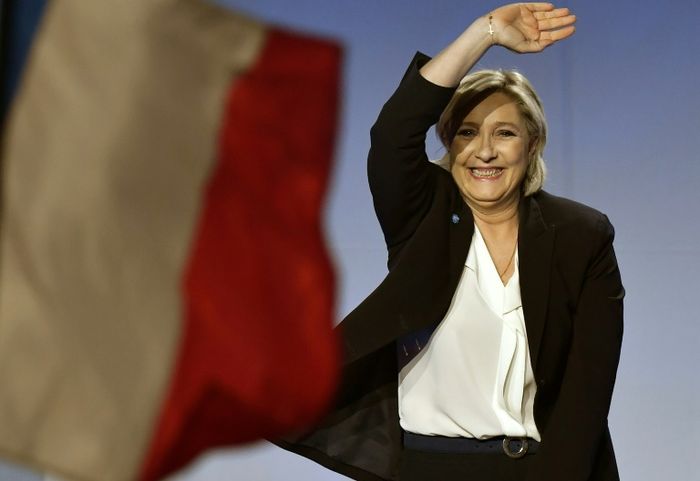 "I am deeply concerned. I see the polls but I also hear the discussions of people around me who say, 'why not give him – or her – a chance, perhaps she has the solution," Kalifat said. "But the enemies of our enemies are not our friends, not this time."
Le Pen recently said France was "not responsible" for the 1942 Vel' d'Hiv Round up in Paris, during which more than 13,000 Jews were arrested by French police, a statement condemned by Israel's foreign ministry.
The remark revived a debate over her party's history of alleged anti-Semitism. Le Pen's estranged father founded the National Front in 1972 and has been repeatedly convicted for racist and anti-Semitic comments, such as calling the Holocaust a "detail of history". She also said she would ban religious clothing in public, including kippahs, saying Jews would have to make a necessary "sacrifice" for the sake of the fight against radical Islamism.
Le Pen has hit back at accusations of anti-Semitism, recently telling an Israeli newspaper that French Jews "know well that not only am I not anti-Semitic, but I am also the best weapon to protect them."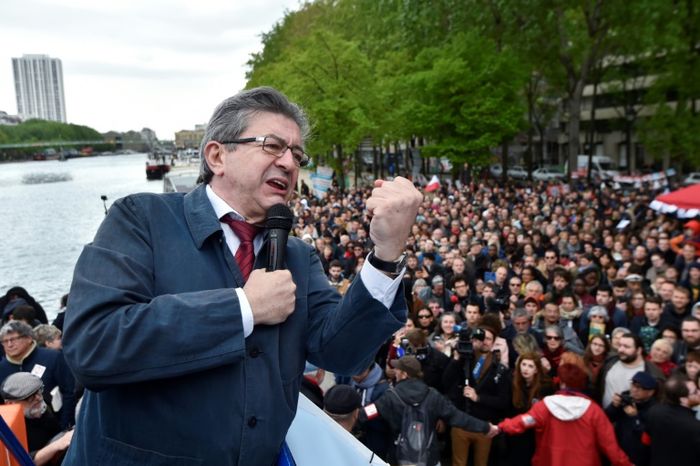 Jewish support for the National Front has risen from negligible under the leadership of Le Pen's father to 13.5 percent in 2012, according to a poll cited by the JTA.
Kalifat said in Friday's interview that he was concerned about support for the party by Jews worried by Islamist attacks.
Melenchon meanwhile supports a total boycott of Israel and said in a 2014 speech on Israel and French Jews that "France is the opposite of aggressive communities that lecture to the rest of the country."
He said then that anti-Israel protesters in Paris "remained dignified and embodied better than anyone the founding values of the French republic", raising eyebrows in light of nine attacks by pro-Palestinian protesters on Paris synagogues in July alone, including some using firebombs, said the JTA.
You need to be logged in in order to post comments. Sign up or log in
Communism, socialism & far left. The only one left is Fillion!