WikiLeaks's Assange hails 'important victory' after Sweden drops rape case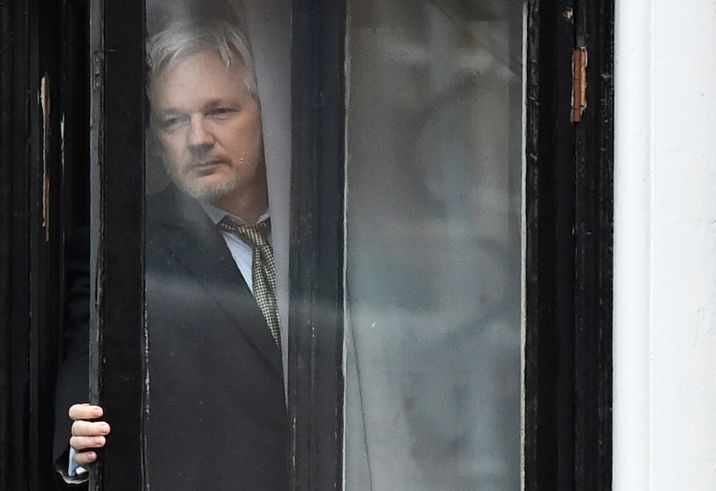 WikiLeaks founder Julian Assange has been holed up inside Ecuador's embassy in London since 2012
BEN STANSALL (AFP/File)
UK police say 'obliged' to arrest Assange if he leaves Ecuadorian embassy, where he's been since 2012
WikiLeaks founder Julian Assange on Friday hailed an "important victory" after Swedish prosecutors dropped a rape investigation against him, speaking in a rare public appearance at Ecuador's embassy in London.
"Today is an important victory for me," he said, giving a clenched fist salute as he emerged onto the balcony of the embassy where he has been holed up for nearly five years to avoid extradition to Sweden.
Assange said his lawyers had contacted British authorities in the hope of starting a "dialogue" over his future, after the police said they would be "obliged" to execute an arrest warrant against him if he left the embassy.
Assange would be arrested for breaching bail conditions by failing to hand himself in for extradition to Sweden in 2012 and instead fleeing to the embassy where he obtained political asylum.
"The road is far from over. The war, the proper war, is just commencing," a pale-looking Assange said told a crowd of reporters and a handful of supporters brandishing placards assembled under the balcony.
He promised that WikiLeaks would continue its "fight" for government transparency and digital rights.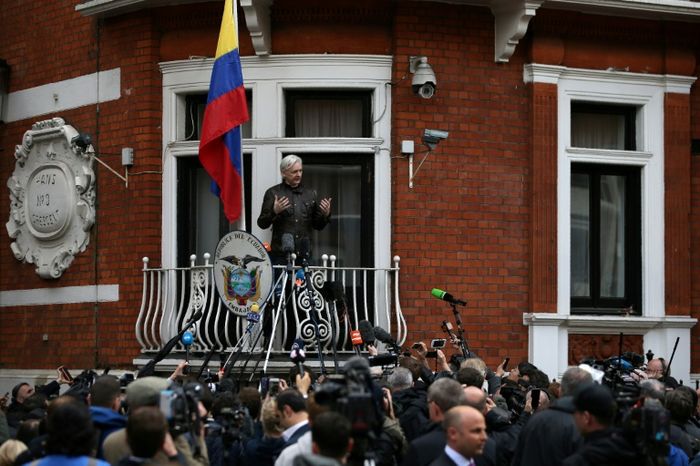 Assange also voiced bitterness about the Swedish allegations against him, which date back to 2010.
"In prison, under house arrest and almost five years here in this embassy without sunlight!" he said.
"Seven years without charge while my children grew up without me. That is not something I can forgive. It is not something I can forget," he said.
Assange has been holed up inside the Ecuadoran embassy in London since 2012 trying to avoid extradition to Sweden to face the charges, which he denies and has called politically motivated.
The accusation against Assange dated from August 2010 when the alleged victim, who says she met him at a WikiLeaks conference in Stockholm a few days earlier, filed a complaint.
She accused him of having sex with her as she slept without using a condom despite repeatedly having denied him unprotected sex.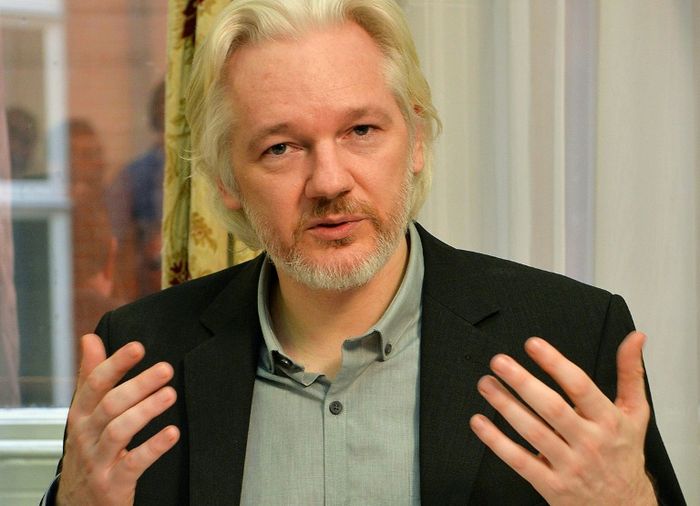 Endless delays
"I am entirely innocent," Assange wrote in a 19-page testimony released in December 2016.
He argues that the sex was consensual and has denounced the accusations as "politically motivated".
The investigation had suffered from multiple procedural complications since it began.
The statute of limitations on the rape allegation expires in August 2020.
In a letter sent to the Swedish government on May 8, Ecuador condemned "the obvious lack of progress" in the investigation despite Assange's questioning in the presence of the Swedish prosecutor at the embassy in November 2016.
"It is extremely worrying that six months after the hearing at the Embassy of Ecuador in the United Kingdom, the Swedish prosecutor's office has not yet decided on the judicial situation of Julian Assange," the Ecuadoran Foreign Ministry said in the letter seen by AFP.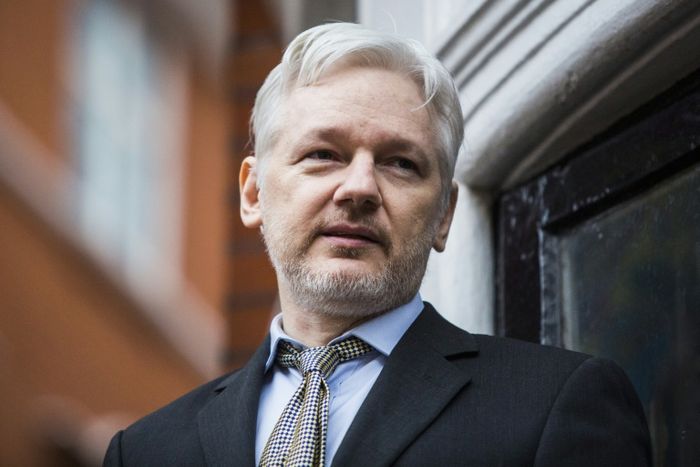 Swedish judges have refused to take into account the opinion of the UN Working Group on Arbitrary Detention, which in February 2016 said Assange was effectively "arbitrarily detained" by Sweden and Britain and called for the arrest warrant to be annulled.
Assange accuser 'shocked', maintains accusations
The woman who accused WikiLeaks founder Julian Assange of rape slammed the prosecutors' decision to drop the investigation as a "scandal" and said she was "shocked", her lawyer said Friday.
"It is a scandal that a suspected rapist can escape justice and thereby avoid the courts... my client is shocked and no decision to (end the case) can make her change that Assange exposed her to rape," the plaintiff's lawyer Elisabeth Fritz said in a statement.