May condemns 'Islamist extremism' behind London attack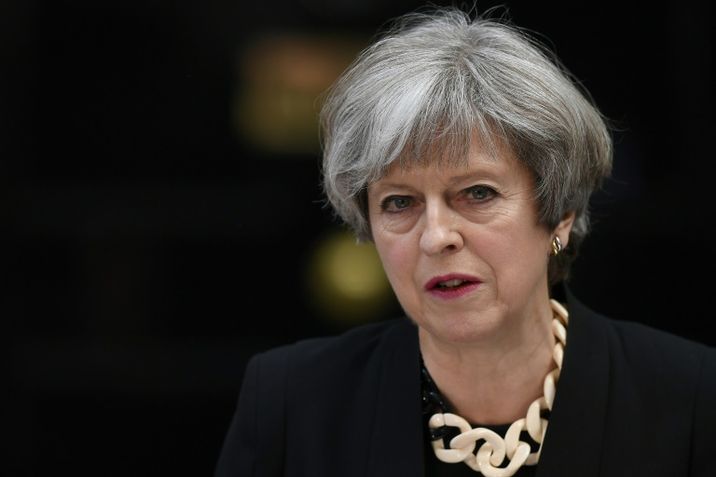 Theresa May fait une déclaration au 10 Downing Street le 4 juin 2017
Justin TALLIS (AFP)
May says 'far too much tolerance' for extremism in British society, announces election to proceed as planned
British Prime Minister Theresa May on Sunday condemned the "evil ideology of Islamist extremism" as being behind three terror attacks in Britain since March, saying the perpetrators were "copying one another".
Speaking after chairing a meeting of the government's emergency Cobra committee, May said that Saturday's attack in London was the third in only three months and that police have also thwarted five other credible attack plots.
May said that while the recent attacks are not connected by a known terror network, "they are connected in one important sense. They are bound together by the evil ideology of Islamist extremism."
"It is an ideology that is a perversion of Islam and a perversion of the truth," she said. "Defeating this ideology is one of the great challenges of our time. But it cannot be defeated through military intervention alone."
"We are experiencing a new trend in the threat we face," May said, adding that the "perpetrators are inspired to attack... by copying one another".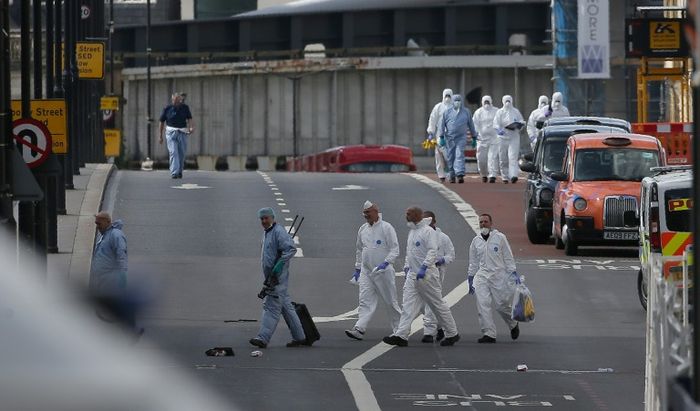 "As terrorism breeds terrorism and perpetrators are inspired to attack, not only on the basis of carefully constructed plots.., and not even as lone attackers radicalized online, but by copying one another and often using the crudest of means of attack."
May said that there is "far too much tolerance of extremism" in British society and called for a review of the UK's counter-terrorism measures, including possibly increasing the jail terms handed out in terror cases.
"There is, to be frank, far too much tolerance of extremism," she said. "We cannot and must not pretend that things can continue as they are."
"Our society should continue to function in accordance with our values. But when it comes to taking on extremism and terrorism, things need to change."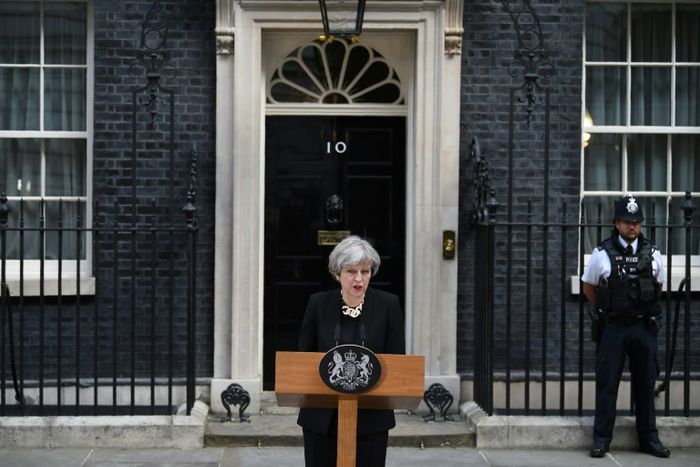 Defeating Islamist extremism requires that "we turn people's minds away from this violence," she said.
She repeated calls for international action to combat extremist content online, a message the former interior minister took to the G7 leaders summit last week.
Saturday's van and knife assault is the latest in a string of attacks to hit Europe, including in Paris, Berlin and Saint Petersburg, and the French, German and Russian leaders sent their condolences and messages of support.
(Staff with AFP)