Finland stabbing suspect 'showed interest in extremist ideologies'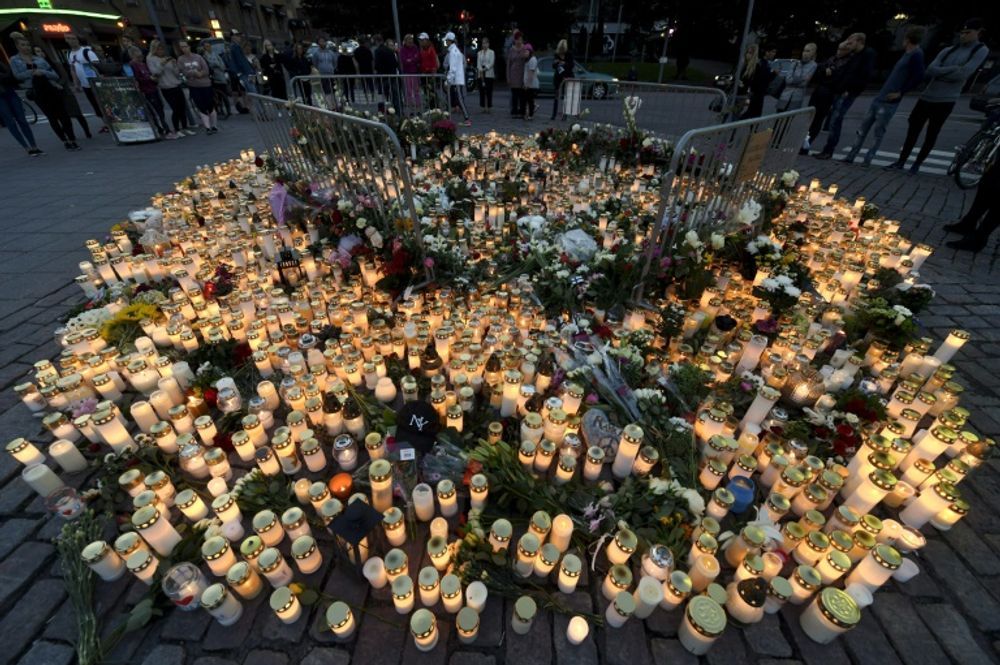 The man is an asylum seeker who targeted women in his attack, police said Saturday
Finnish courts have named the main suspect in a knife attack that killed two and injured eight others as 18-year-old Moroccan Abderrahman Mechkah, who the country's intelligence agency said may have been radicalized and "showed interest in extremist ideologies."
The stabbing is being probed as the country's first-ever terror attack.
Police have previously described the suspect as an asylum seeker from Morocco.
The Turku court documents did not specify his nationality.
Two women were killed in Friday's attack in the western city of Turku, and eight other people were injured. Among the eight were six women and two men, police said.
"We think that the attacker especially targeted women, and the men were wounded after coming to the defense of the women," superintendent Christa Granroth of Finland's National Bureau of Investigation told reporters.
"One man was injured trying to help a victim and one man tried to stop the attacker," Granroth said.
The motive for the attack is unclear. But the Finnish intelligence agency SUPO said Turku police had received a tip early this year that Mechkah "appeared... to have been radicalised and showed interest in extremist ideologies."
The tip, which had been forwarded to the SUPO, "contained no information about any threat of an attack."
Mechkah, whom police shot in the thigh while arresting him minutes after the rampage, is to appear before the Turku court on Tuesday via video link from hospital, the National Bureau of Investigation (NBI) said.
His court appearance had initially been scheduled for Monday.
Police will ask the court to remand him in custody on suspicion of two murders and eight attempted murders "with terrorist intent".
Within hours of the attack in the shopping district of the mid-sized city on Friday, authorities had announced increased police patrols across the country, with police later saying they had arrested five people who had been in contact with the suspect.
Investigators said Sunday that they had interrogated the suspect for the first time, but disclosed no information about the outcome.
(Staff with AFP)
This article received 0 comments