Hummus with a serving of politics: Israelis in Berlin discuss the rise of the AfD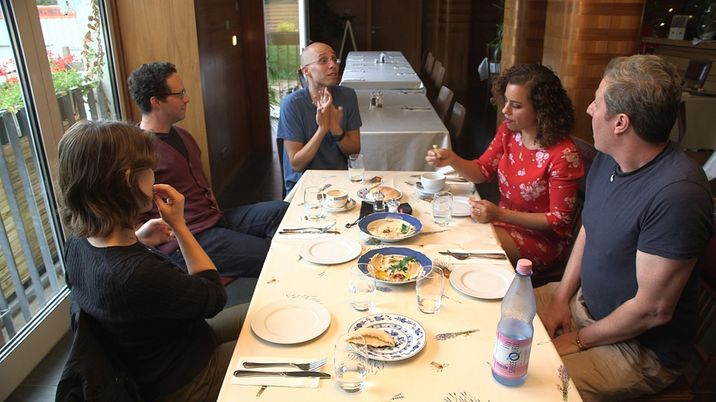 Israelis talking about the AfD
Amit Edelman/i24NEWS
Germany is home to thousands, perhaps even tens of thousands of Israelis and many of them don't have the right to vote. But what would they do if they could? We invited four of them to a conversation over hummus in Berlin's Beit Chabad, to find out how they view the campaign happening all around them.
Our participants: Ido Porat, history and Hebrew teacher in Berlin's Chabad school and co-founder of the local chapter of the Hashomer Hatzair Zionist youth movement. He has lived in Berlin for ten years and this election will be the first time he won't vote for the social democrats.
Gadi Goldberg, translator of German literature and founder of the Berlin Haivirit project that promotes Hebrew culture in the city. He moved to Germany 16 years ago, but as a citizen of Austria he has no right to vote in Germany.
Orit Arfa, a freelance journalist and author, moved to Berlin 16 months ago and now defines herself as a concerned non-citizen.
Meli Zach, owner of the Milo restaurant in Beit Chabad, named after his Berliner grandfather. The Jerusalem native has lived in Germany for 17 years but chooses not to take up German citizenship.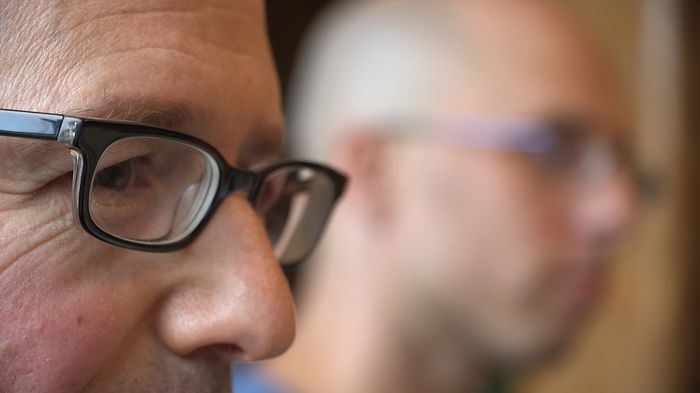 Asked what interests them in the German election, the conversation immediately turns into a heated discussion on the populist party Alternative for Germany (AfD).
Goldberg: "What worries me most is that they will be the third largest party. Hopefully they won't even enter the parliament. I think it's going to influence the political atmosphere in Germany very much if such a right-wing party will be in the parliament."
Porat: "But it's clear that they are going to be in the parliament, and the discussion over if they will be the third or the fourth or the fifth party, doesn't matter. It doesn't matter which place the party is in – it's the first time since the 1930s that there is a right wing party in the parliament."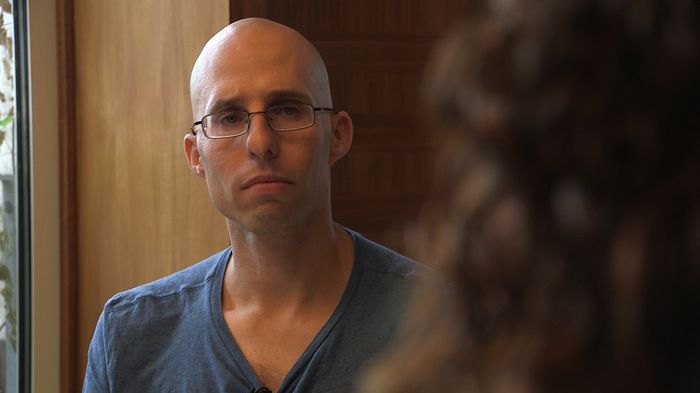 Arfa: "It's funny how already the panel acts like, 'oh my god, AfD! What's going to happen?' where as I think that they are one of the most refreshing aspects of this election. I like the conversation they bring in. They are the only ones that really challenge Merkel's policy. It's very interesting for Germany to have this discussion of whether German nationalism and pride can today be a force for good?"
Q: Why is the AfD so scary?
Goldberg: "I think it should be scary for all of us as human beings. There shouldn't be an extreme right-wing party in the German parliament and I don't think they are taking care of us as Israelis. I think the fact that they are against immigrants shows that they are actually also against Jews and Israel. The fact that they now try to make it appear as if they are for Israelis because they are against Muslims – it's really a camouflage, and the time will come when they will also be, again, against Jews."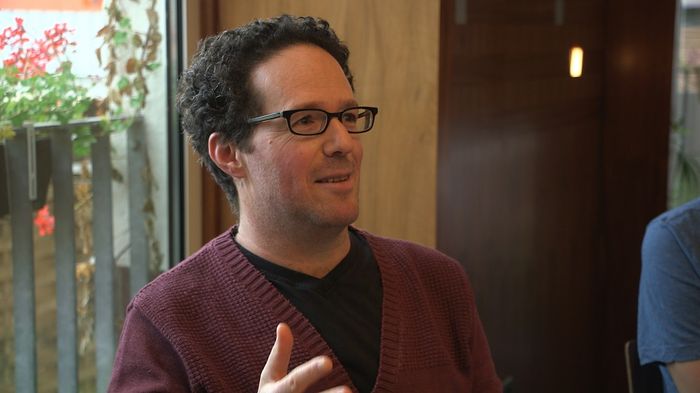 Porat: "The AfD already made everything worse because the discussion [in the election] is all about the refugees and immigrants, and no one is talking about social care, which is a very important thing for the population. All that Merkel and Schulz are talking about is what to do with the immigrants, and for me this is funny because it's not important."
Arfa: "Radical Islam is an important issue. And by allowing so many refugees from Muslims countries that are steeped in hatred toward Israel, steeped in anti-Semitism, steeped in racism... We saw a rise in terror in Germany already and this has to be discussed. The AfD is the only party really discussing it."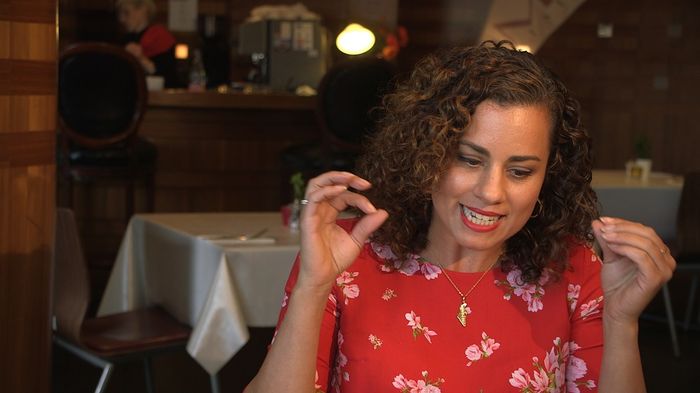 Zach: "Orit, if you would run, I would vote for you. You describe things the way they are. They [the AfD] are going to sit in the parliament, for sure. If we are going to be the next ones for them, I don't know – but I have a serious problem with a population that comes here with racist ideas. You remember the story about how they came here and said 'Hitler, Hitler' because they thought it would be nice for the Germans to hear?"
Arfa: "And let's not forget, we are all Israelis – if things go bad in Germany or you're afraid it's not going to be good for the Jews, you have a place to go."
Gadi: No No. We moved away from that place because it wasn't secure for us. I find it really amazing that Jews, Israelis can say that a right wing party is ok, that we have to wait and see. Maybe some of the Muslims come here with hated for Israel, but also Israelis come here with a hate for Muslims, and that's not a reason for not letting them in."
Arfa: "What would you prefer, a Holocaust denier or someone who calls Israel an apartheid state and says Israeli soldiers are Nazis? This is something you have in the left."
Q: Given the opportunity, who would you vote for? Would it be someone who is 'good for the Jews'?
Zach: "I basically go for Merkel, because she's someone to count on. She has done a great job in the last 12 years and she will continue to do so. But the AfD has to balance the whole thing. They are not politically correct, they put it on the table. In a way, we Israelis are the same. We like this, we respect this."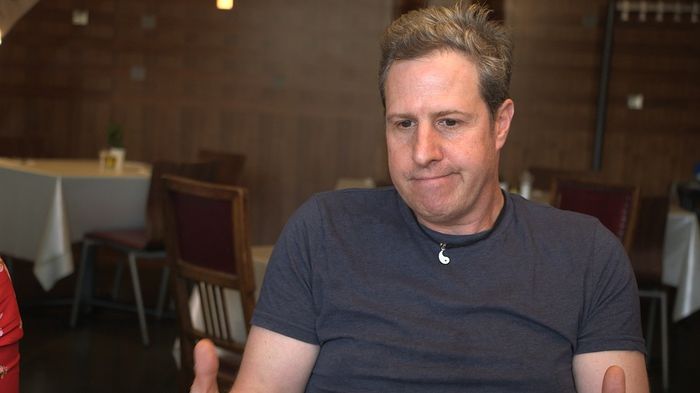 Arfa: "Even if I would be a non Jew I would vote for what's good for the Jews because the freedom of the Jews is a touch stone of a free society […] look at the Middle East, countries that don't allow Jews are s**tholes. Personally, I just want to continue to feel safe in Germany as a Jew and as an Israeli, I don't want to feel that every time I say I'm from Israel I get a sneer."
Goldberg: "I would just vote based on what would be good for me as a citizen of Germany. What's good for the Jews, for Israel - I don't think it is something you should think about when going to vote."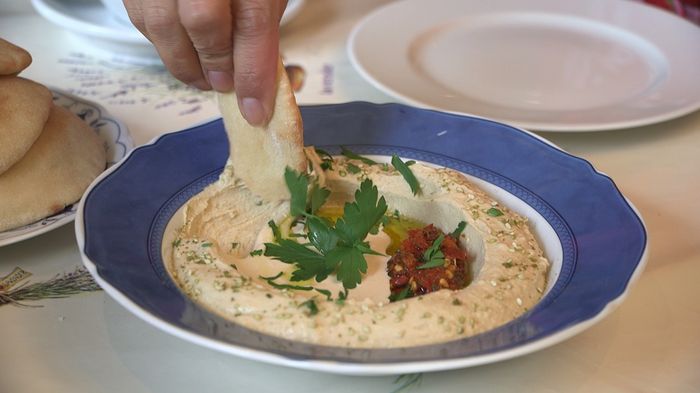 Porat: "I will do both. I will not vote for an anti-Semitic party. I will not vote for someone who's against Israel and that's why I have problems with the extreme parties on both the left and the right, but I also have other things to consider."
Q: Is there anything that Israelis in Germany can agree on despite their differences?
Goldberg: I don't know why we should look for something like that. Let's keep it diverse, everyone has their own opinion. We don't have to look for something that unites all Israelis – we also won't find it."
Afra: "The fact we are so diverse is what unites us. And we do want to hold on to this diversity, the freedom to be who you are, in Germany of all places."
Polina Garaev is the i24NEWS Germany correspondent
Read more:
Anti-Semitism is pushed aside in the upcoming German election campaign
As Berlin and Ankara spat, German-Turks face election day conundrum