Activist says theft of Holocaust memorial stones a 'clear message'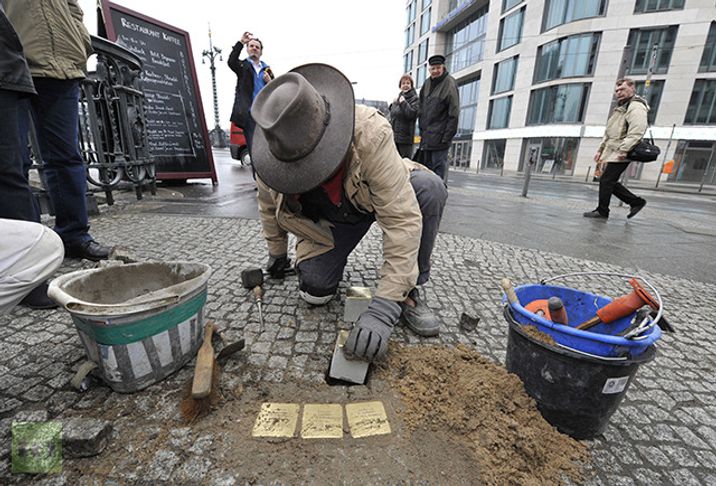 German artist Gunter Demnig lays "stolpersteine" or stumbling stones in Berlin′s Friedrichstrasse March 27, 2010
AFP Photo / John Macdougall
Local politician says theft likely politically-motivated by far-right extremists
A dozen commemorative stones memorializing Holocaust victims were reported stolen in Berlin earlier this week, prompting activists to raise alarm bells over an uptick in pro-Nazi sentiment in Germany. 
The gold "Stolpersteine," meaning, "stumbling blocks" are cobbled stones fixed into the sidewalk, intended to memorialize local Jewish residents who were among the estimated 6 million murdered by Nazi Germany between 1933 to 1945. Thousands of them have been inlaid in towns and cities across Europe. 
German police opened an investigation into the suspected theft of 12 such stones in the hip neighborhood of Neukölln, Reuters reported, while a local politician suspects a far-right group is behind the attack.
Terry Swartzberg, who promotes the project around the world, told i24NEWS that the suspected theft should jolt Germans into vigilance over anti-Jewish sentiment. 
"In being stolen, the Stolpersteine were performing one of their two utterly important jobs," Swartzberg said.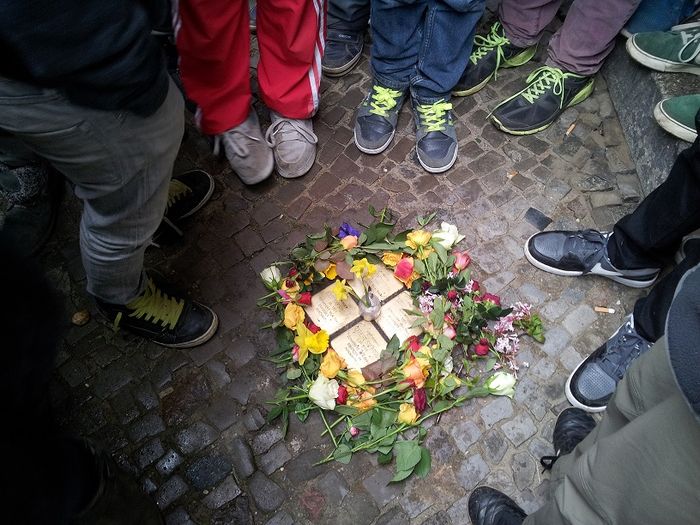 "Each of the Stolpersteine commemorates a victim of the Nazis - Jew, gay, political opponent. Each of the Stolpersteine also serves as an early warning system. It alerts us to any possible recurrences of Nazism and genocide."
"So the stealing of the Stolpersteine in Berlin is sending us a very clear message: be vigilant and confront the resurgent ultra-right before it's too late."
Günter Demnig, the artist who started the project, told Reuters that the disappearance is "upsetting and it hurts."
"If someone makes the effort to remove them, systematically picking out each stone, then they have political motives," a spokesman for Berlin politician Fritz Felgentreu reportedly said. 
There have been several cases of theft of artifacts from the Nazi period.
In December last year a sign bearing the inscription "Arbeit Macht Frei" (work makes you free) was discovered in scrapyard in rural Norway after having been stolen from Germany's Dachau concentration camp two years earlier. Police never found who was behind the theft. 
i24NEWS Germany correspondent Polina Garaev contributed reporting from Berlin.