At Berlin's Radical Jewish Culture festival, even Holocaust jokes aren't taboo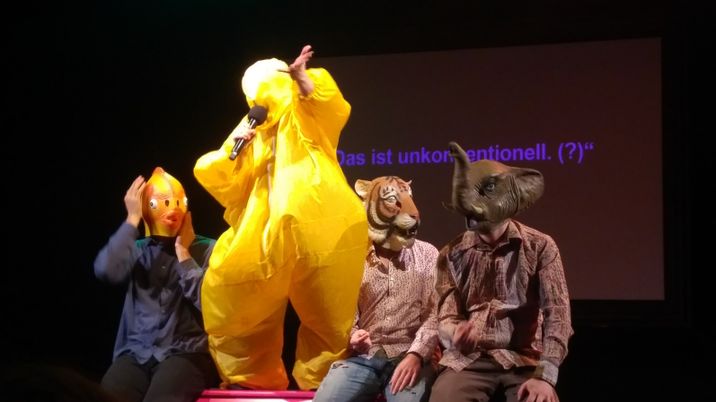 Marina Frenk on stage at Berlin's Radical Jewish Culture Days festival
Copyright Polina Garaev
The festival's co-curator says German society can't help but project expectations onto Jewish artists
'Radical Jews took over Berlin's Gorki theater,' reads the writing at the bottom of a wall-sized screen.
A fictitious news channel, Jews News Today, is broadcasting a frightened-looking correspondent who is reporting on a grave "emergency": Jewish artists have rebelled against the expectations forced upon them by German society and organized an alternative festival, Radical Jewish Culture Days.
The festival, though, is real.
Holding scripts, pretend experts question whether the artists' coup signals a cultural revolution within the German art scene. Occasionally a buzzer goes off -- time to address the elephant in the room: one by one, they fire at the audience all the cliched questions encountered by Jews in Germany.
"What is your experience with anti-Semitism? What do think about Israel? How do you feel about having the far-right populists in parliament again? Do you feel comfortable in Germany? What does your Jewish identity mean to you? Are you circumcised?"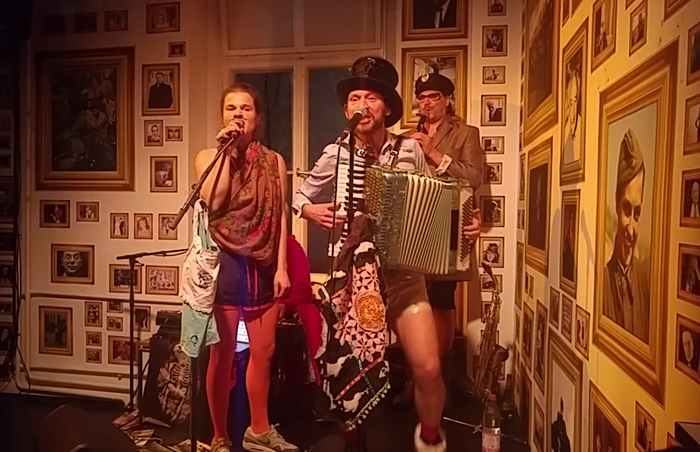 German society can't help but project expectations onto Jews that create art on its soil, argues Max Czollek, a poet and co-curator of the radical festival, and these projections are now being dissected and debunked.
"The word 'radical' derives from the Latin word radix which means root, so we are exploring the root of Jewish identity in Germany right now. And by doing this, we are necessarily shaking things up," he told i24NEWS.
The ten-day long event, which concluded on Sunday, featured over 35 actors, writers, musicians, dancers and performers of various kinds -- both German and Israelis -- whose work reflects on fateful questions of art, identity, life and live, and in the process, represent the many different facets of modern Jewishness.
Among the performances: a klezmer [traditional Ashkenazi ensemble] music concert with a twist, a special edition of the Tel Avivian poetry reading event Ars Poetica, a tribute to the non-conformist German-Jewish dancer and artist Valeska Gert, and a short film screening tilted 'Punching Nazis'.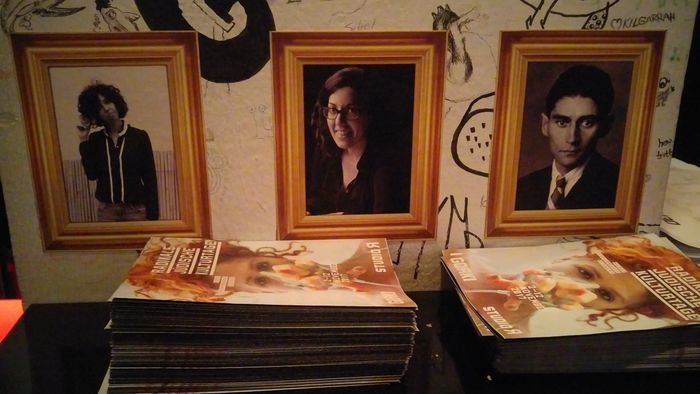 The Radical Jewish Culture Days were born as a critical response to the Jewish Culture Days organized by Jewish communities across Germany for the past three decades.
"Theirs is one interpretation of Jewish culture, but we are more interested in showing the grassroots movement and expending what has been done before," noted Czollek.
Unlike its more established counterpart, the Radical Jewish Culture festival also doesn't shy away from mixing art and politics -- much in the tradition of its host, the Gorki theater, known for its politically and socially engaged work. Here, even Holocaust humor is not a taboo.
"If you want to talk about Jews and the Shoah [Holocaust], you also have to talk about Holocaust jokes," insists actress Marina Frenk.
In her homage to out-of-the-box Valeska Gert, she incorporated techno music with traditional Jewish Hora dance, and hefty amount of "Jews jokes", as she called them. "It doesn't mean that I think it's funny, but it's also a point of view and we should talk about this too."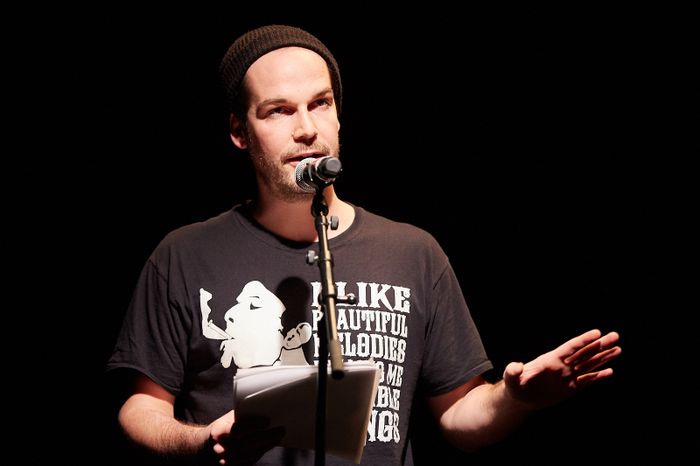 Yet the Holocaust is not the focus, stresses play writer and the festival's co-curator Sasha Marianna Salzmann.
"It is always somehow in the center and we are not denying that it's a part of the story, but we are not interested in talking about it." Her goal is to show visitors that the more you see, the more you understand how little you know about what it means to be Jewish.
And including the point of view of the many Israeli artists now living and working in Berlin just furthers this goal. "The Israelis we invited to participate are refusing to play the typical role that is given to Israelis in Germany. They are disintegrated Jews," asserts Salzmann.
"The Israeli artists redefine Jewishness," agrees Czollek, "not as being the victim but as being powerful, being revengeful, even being guilt, which is something that in Germany wouldn't be connected to Judaism at all."
This play on identities remains a spectacle, a game, admit the curators, "but at least in this space, we are making the rules ourselves."
Polina Garaev is i24NEWS' Germany correspondent.