Ruling party: Georgia to apply 'immediately' for EU membership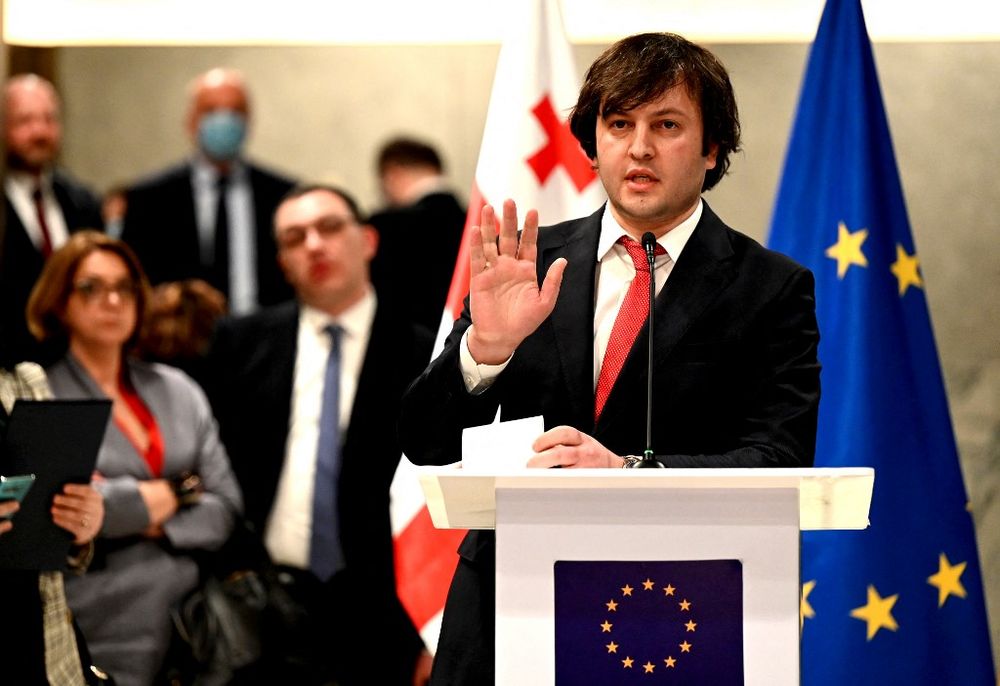 Georgia urges the EU 'to review our application in an urgent manner'
Georgia will "immediately" apply for European Union membership, the Black Sea nation's ruling party said Wednesday, a day after the European Parliament backed war-torn Ukraine's bid to apply for EU membership.
The ruling Georgian Dream party chairman, Irakli Kobakhidze announced the party's "decision today to immediately apply for… EU membership."
Georgia calls on the EU "to review our application in an urgent manner and to make the decision to grant Georgia the status of an EU membership candidate," he told a press conference.
News of Tbilisi's bid to join the bloc arrived shortly after Kyiv announced its application for membership - the two former Soviet states are looking to distance themselves from Moscow's sphere of influence amid a Russian invasion of Ukraine.
Georgia also faced an incursion from Russia back in 2008, when Moscow backed two separatist breakaway factions which seized control of Georgia's Abkhazia and South Ossetia regions.
After Tbilisi moved to reestablish its control over the rebel-held areas, Moscow sent in its forces - pushing Georgia's troops back towards the country's capital.
Both Georgia and Ukraine additionally signed association agreements in the past with the EU "on economic integration and political approximation," along with free trade, but the deals provide no guarantee for eventual membership in the bloc.
This article received 0 comments