French kosher store target of suspected arson on attack anniversary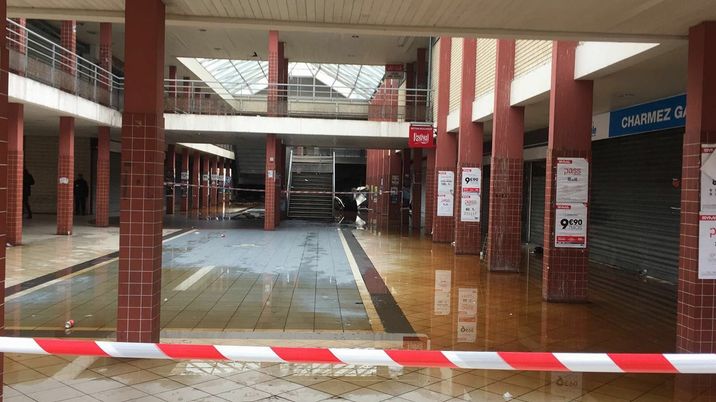 Devanture de l'épicerie cacher incendiée à Créteil, le 9 janvier 2018
i24NEWS
Fire comes on third anniversary of 2015 attack at a kosher supermarket by jihadist gunman
A suspected arson attack on a French kosher grocery store revived fears over anti-Semitism on Wednesday, three years to the day since an assault on a Jewish supermarket by an Islamist gunman.
Prosecutors said the store in the southern Paris suburb of Creteil had caught fire overnight, days after it was hit by anti-Semitic graffiti.
Investigators do not believe the blaze was accidental. The Promo & Destock store was one of two neighboring kosher shops in Creteil that were daubed with swastikas last Wednesday.
"The shop has been ravaged, devastated by the flames, there is nothing left," the President of the Creteil Jewish community Albert Elharrar told i24NEWS on Tuesday, adding that the community is doing its best to "keep hope and to be vigilant."
The suspected arson sparked outrage on social media, with Israel's Ambassador to France quickly condemning the attack as a "shameful provocation" which "proves the importance of continuing the fight against anti-Semitism."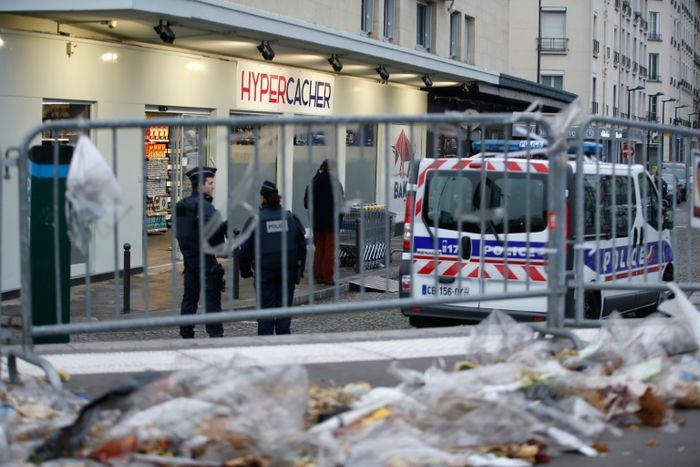 The fire comes on the third anniversary of the attack on January 9, 2015, at a kosher supermarket in northern Paris by jihadist gunman Amedy Coulibaly, who killed three customers and a Jewish employee.
That attack came two days after Said and Cherif Kouachi -- close friends of Coulibaly's -- gunned down 11 people at the offices of satirical magazine Charlie Hebdo, the first of a wave of jihadist attacks in France over the past three years.
The 2015 attack on the Hyper Cacher supermarket triggered deep concern among France's large Jewish community over growing anti-Semitism.
A record 7,900 French Jews emigrated to Israel in 2015, though the exodus has since slowed.
Former prime minister Manuel Valls told Europe 1 radio on Wednesday that more needed to be done to tackle anti-Semitism, which he said had become "deeply rooted" in France.
"What has changed over the past three years is the awareness of this level of anti-Semitism," he said.
Valls added that French society as a whole had failed to mobilise in support of Jews following anti-Semitic attacks such as the 2012 Islamist shooting at a Jewish school in Toulouse in which four people were killed, including three children.
"These are crimes that must be prosecuted and condemned, we need to do more," he said.
(Staff with AFP)