Warsaw defends Holocaust law, says 'Auschwitz, Arbeit macht frei not Polish'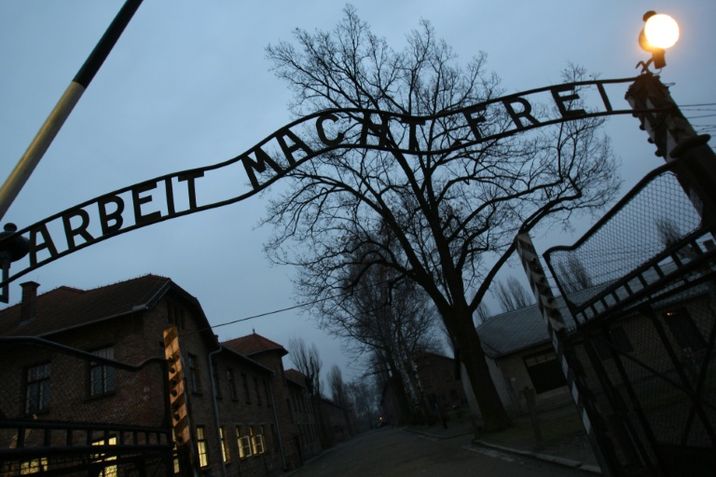 The entrance to Auschwitz, former Nazi death camp, in Oswiecim, with the inscription "Arbeit macht frei"
Valery Hache (AFP/File)
Nazi Germany established the main hubs of their extermination machine on Polish territory
Polish Prime Minister Mateusz Morawiecki on Saturday rebuffed anger sparked by new legislation that would prohibit blaming Poland for atrocities committed in the country during the Holocaust, saying that the terms "Auschwitz-Birkenau" and "Arbeit Macht Frei" are "not Polish."
"Auschwitz is the most bitter lesson on how evil ideologies can lead to hell on earth," Morawiecki said in a statement. "Jews, Poles, and all victims should be guardians of the memory of all who were murdered by German Nazis."
"Auschwitz-Birkenau is not a Polish name, and Arbeit Macht Frei is not a Polish phrase."
Morawiecki's response came after Israeli Prime Minister Benjamin Netanyahu blasted the legislation as "absurd", and said that he had instructed Israel's envoy to Warsaw to meet the Polish prime minister to convey a "firm stand" against the law.
"History cannot be changed, and the Holocaust must not be denied," Netanyahu said. Israel's foreign ministry said it had summoned Poland's Deputy Ambassador to Israel for a "clarification" discussion and called on Warsaw to amend the bill before it advanced to the upper house.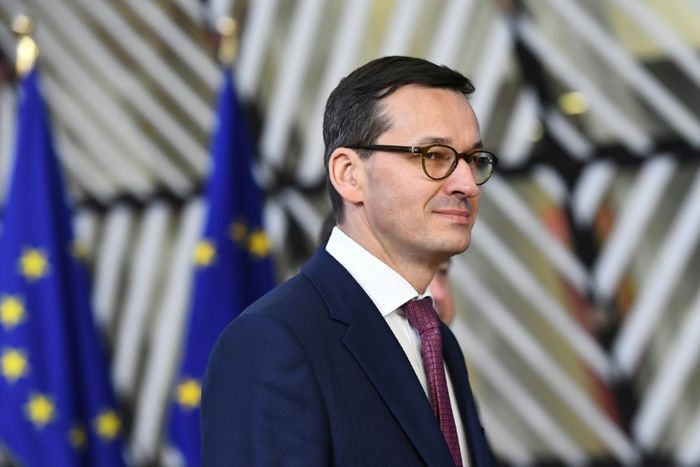 The bill prohibits the mention of "Polish death camps" or any insinuation that it played a supporting role in the atrocities committed by the Nazis during their attempt to exterminate the Jewish population of Europe during the Second World War.
"Whoever accuses, publicly and against the facts, the Polish nation, or the Polish state, of being responsible or complicit in the Nazi crimes committed by the Third German Reich...or other crimes against peace and humanity, or war crimes, or otherwise grossly diminishes the actual perpetrators thereof, shall be subject to a fine or a penalty of imprisonment of up to three years," the bill reads.
The bill advanced through Poland's lower house of parliament on Friday, one day before the world marked International Holocaust Remembrance Day, designated by the United Nations in 2007 to mark the 1945 liberation of Auschwitz-Birkenau, the largest of the Nazi death camps.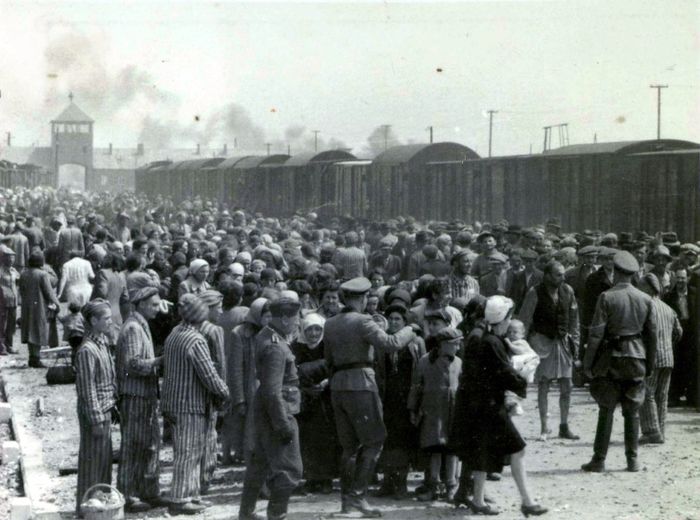 While the law has yet to be passed, it is likely to be approved by the Polish senate and president.
Nazi Germany established the main hubs of their extermination machine on Polish territory, including the largest concentration camp, Auschwitz, and the three primary extermination camps: Treblinka, Sobibor, Belzec and Chelmno.
Poland hosted pre-war Europe's largest Jewish population and there were thousands of reported incidents in which Jews were betrayed by non-Jewish Poles -- including former neighbors and friends -- and where local populations took part in Nazi-led actions to kill Jews.
There are also many witness accounts of non-Jewish Poles going to great lengths to help their Jewish compatriots, including many who were killed for doing so.
See also:
'No law can change the historical truth': Israel slams Polish Holocaust bill
You need to be logged in in order to post comments. Sign up or log in
The Poles are trying to revise history because in truth they were as aggressive against the Jews as anyone else not requiring any motivation nor incentives. But the truth cannot be hidden and their attempt just reveals that they are trying to cover up their complicity and taking the lead in genocide.