Holocaust bill row is 'misunderstanding': Polish minister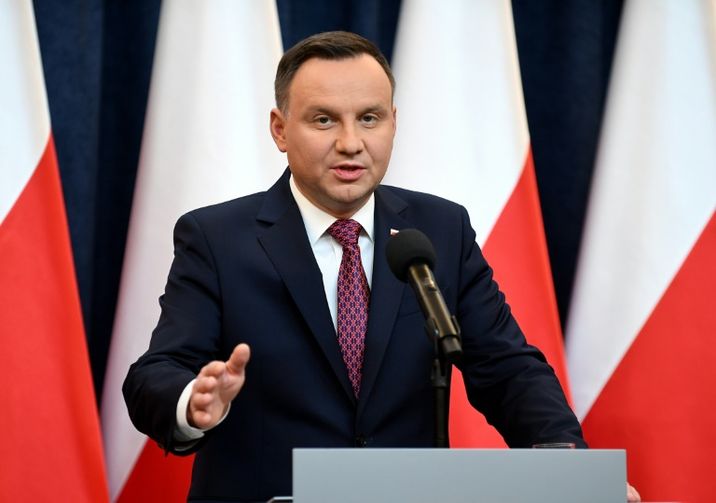 Poland's President Andrzej Duda has promised to take a look at the wartime history bill
JANEK SKARZYNSKI (AFP/File)
Foreign Minister Jacek Czaputowicz says Poland could also consider "some kind of amendment" to the bill
Poland's foreign minister said Monday that a diplomatic row with Israel over a Holocaust bill adopted by the Polish parliament was rooted in misunderstanding but did not rule out amending it, even after it is signed into law.
The legislation, which still needs the president's signature to take effect, was introduced by Poland's governing right-wing Law and Justice (PiS) party to stop people from erroneously describing Nazi German death camps as being Polish, simply due to their geographical location.
It would make it a crime to accuse the Polish state of complicity in the Holocaust.
Israel's ambassador to Poland Anna Azari, however, told the Polish PAP news agency that Israel believes the bill could open the door to prosecuting Holocaust survivors for their testimony should it concern the involvement of individual Poles allegedly killing or giving up Jews to the Germans.
Poland's Foreign Minister Jacek Czaputowicz ruled out that possibility on Monday, saying under "Polish law and the legal system, this is impossible and we want to share this knowledge with our partners in Israel."
According to Czaputowicz, critical comments made by Israeli Prime Minister Benjamin Netanyahu about the Polish bill were "due to a misunderstanding."
"I think it's a problem of interpretation, of over-interpretation on the Israeli side," he said, adding that "we can also imagine some kind of amendment (of the legislation) if our explanations will not be convincing."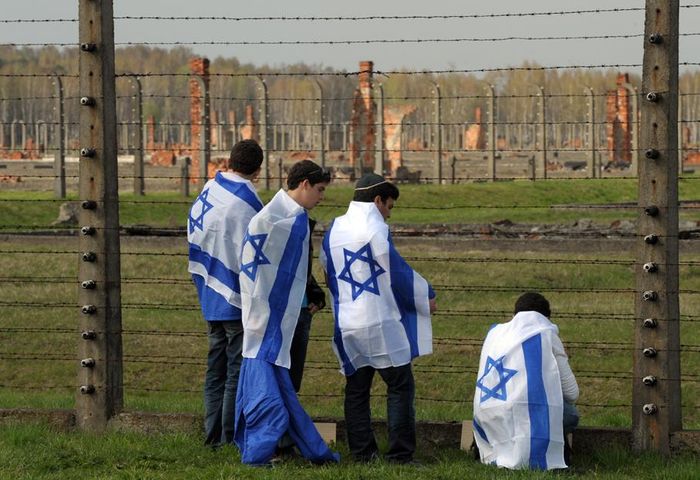 Jaroslaw Kaczynski, leader of the right-wing PiS party who is seen as Poland's real decision-maker, said on Saturday he was "convinced" President Andrzej Duda would sign the bill into law.
Czaputowicz said Monday that even if Duda does so, Poland would still be willing to back a joint declaration with Israel clarifying its scope or to amend it.
"It isn't the case that we are not open to the postulates of Israel, the United States and other countries," he said.
The US State Department warned last week that the bill could have "repercussions" on "Poland's strategic interests and relationships -- including with the United States and Israel".
Azari told the commercial Radio Zet station on Monday that after Poland's Senate adopted the bill on Thursday she "had signals" she may be withdrawn but that "now I don't know."
German Foreign Minister Sigmar Gabriel said this weekend that "there is not the slightest doubt about who is responsible for the extermination camps, who made them work to kill millions of European Jews: namely the Germans."
"It was our country that organised these mass murders and no one else. The existence of certain collaborators does not change anything," Gabriel said.
"Poland can be certain that any distortion of history such as the notion of 'Polish concentration camps' will be clearly rejected and firmly condemned," he added.
Israeli Minister of Education Naftali Bennett said he will make a snap visit to Poland on Wednesday in the aftermath of a controversial bill passed by Poland's senate earlier this week that criminalizes any accusations of complicity by Poland with Nazi Germany or Nazi Death Camps.
A statement released by Bennett's office stated that, during his visit, the minister will meet with Polish students and with Deputy Prime Minister and Minister of Science and Higher Education in Poland, Mr. Jaroslaw Govin in order to discuss Israel's position on the new Polish law.
Minister Bennett has been one of the most vocal critics of the new Polish law, and reacted instructing the Education Ministry to start teaching about the role of local European populations during the Holocaust.
The new lessons were elaborated in collaboration with Yad Vashem, the Holocaust museum in Jerusalem,
"in light of the legislative process currently taking place in the Polish parliament."
"It is an undeniable historical truth that many Poles helped murder Jews, providing information about them to the Nazis, handing them over, or murdering them themselves," said Education Minister Naftali Bennett.
You need to be logged in in order to post comments. Sign up or log in
Let's face it Gentlemen. The Poles very much embraced the genocide of the Jews. The more they try to cover their tracks, the more they convict themselves. Their own guilt got the best of them. Luke 8.17 is coming to fruition.