Embattled Schulz abandons bid for German foreign ministry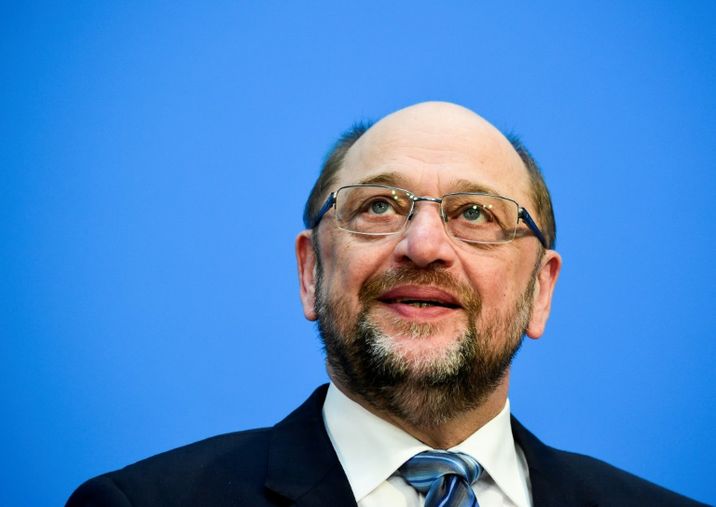 Social Democrats leader Martin Schulz has been accused of making promises he could not keep
Tobias SCHWARZ (AFP)
For the German press, such open resistance to Merkel is a sign the long-serving leader could be on the way out
Germany's embattled center-left leader Martin Schulz said Friday he would abandon a bid to become foreign minister in a new coalition government with Chancellor Angela Merkel, after massive resistance from his own party and a major blow to the Chancellor. 
The perception among Social Democratic Party activists that party chief Schulz had fashioned himself a life raft from the wreckage of an election disaster threatened chances the rank and file would green-light a controversial coalition deal sealed just two days ago.
"I hereby renounce joining the federal government and at the same time implore that this should be an end to debates about personalities," Schulz said in a statement.
"My own personal ambitions must be placed behind the interests of the party."
Schulz managed this week to clinch a coalition deal with Merkel's CDU/CSU that gave his center-left SPD six ministries as well as securing a string of policy concessions.
But reneging on his vow not to serve as a minister in a Merkel-led cabinet prompted a wave of criticism from many party members still smarting over his decision to renew the loveless "grand coalition" despite initially pledging to take the SPD into opposition.
Schulz's choice to step aside to help secure an SPD vote in favour of a stable government "deserves the highest respect and recognition," said Andrea Nahles, his likely successor as party chair.
The move leaves the former European Parliament president empty-handed, after a disastrous year that saw him lead the SPD to its worst-ever score since World War II in September elections, with just 20.5 percent of the vote.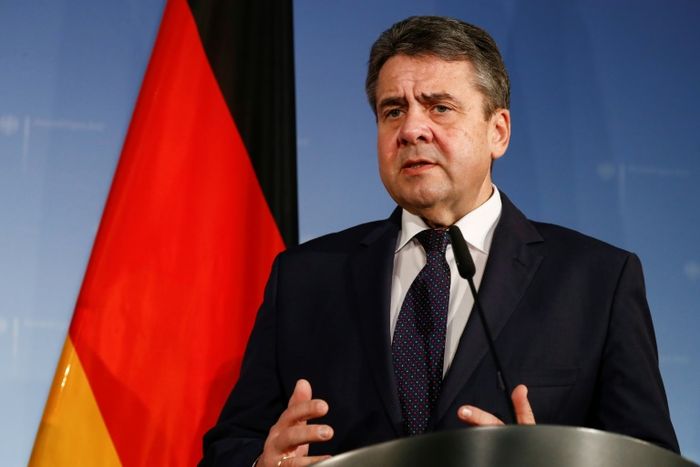 At the top of the party, incumbent foreign minister Sigmar Gabriel -- among Germany's most popular politicians -- lamented in a newspaper interview "how little respect there is in the SPD in our dealings with one another, and how little someone's word counts for."
"It is clearly unfortunate that the public's regard for my work meant absolutely nothing to the SPD leadership."
- 'Political carnival' -
Schulz's claim on the foreign ministry marked his second major U-turn since September elections that ground the storied labor party down to just 20.5 percent of the vote.
The former European Parliament chief had previously ruled out both repeating the left-right "grand coalition" for a third time under Merkel, and serving as a minister in her cabinet.
With the coalition deal subject to a yes-or-no referendum by all 460,000 of the SPD rank and file, the sound of activists' teeth grinding at Schulz's apparent move to secure himself a cozy job had by Friday become impossible to ignore.
Kevin Kuehnert, the head of the SPD's youth wing, made clear Friday that he remained determined to block a repeat deal with Merkel.
"I've just begun my 'no grand coalition' tour" of Germany, he tweeted. "The political carnival in Berlin is far away."
A survey by pollsters Civey found this week that around 60 percent of SPD supporters would back the party entering government once again.
But it is unclear whether the party membership will be as open to supporting Merkel.
Nahles said in an interview with ZDF television this week she was confident the "very bold" left-wing character of the contract with Merkel would win members over.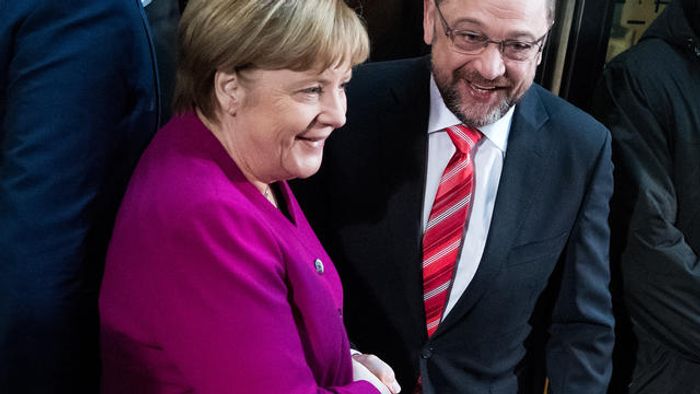 The result of the vote is expected to be announced on March 4.
- Painful concessions -
CDU delegates will get their own chance to vote on the coalition deal at a party congress on February 24.
There is little chance they will block it, but the gathering will show off just how much Merkel's star has faded among a base that has long been loyal to the hilt, as a growing volume of grumbling has made clear since this week.
The coalition agreement "certainly won't simply be waved through," CDU MP Sylvia Pantel told mass-market daily Bild.
The chancellor's power pact includes concessions to the left on key policy issues, cedes the powerful finance ministry to the SPD and opens Germany to potentially costly reforms to the European Union and euro single currency that horrify conservatives.
"The CDU is structurally weakened in the government and loses influence" under the deal, influential lawmaker Norbert Roettgen said.
For the German press, such open resistance to Merkel is a sign that the long-serving leader could be on the way out.
"Angela Merkel has succeeded, she will remain chancellor if the SPD members vote for the coalition deal. But her farewell to power has begun, and thereby the debate about her succession," news weekly Der Spiegel commented.
(AFP)
You need to be logged in in order to post comments. Sign up or log in
one less Nazi in Germany's govt. it's a start