Georgian government withdraws 'foreign agent' bill after mass protests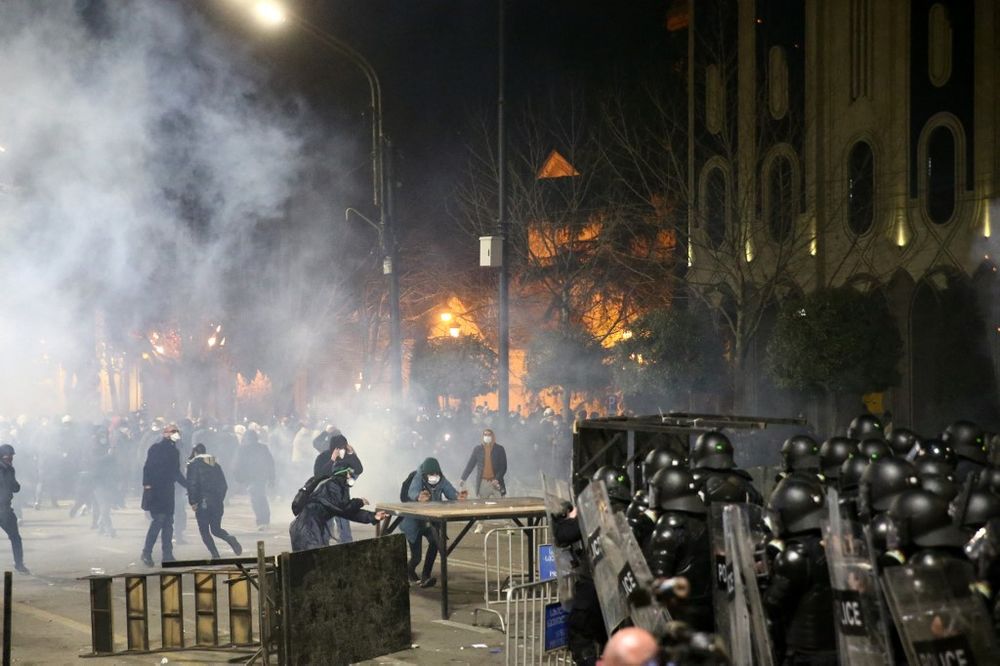 'We must be most attentive to peace, calm and economic development in our country, as well as to Georgia's progress along the path of European integration'
The government of Georgia on Thursday withdrew a controversial bill on "foreign agents," which sparked nationwide protests and clashes with police in the capital of Tbilisi.
Thousands of people gathered in front of the country's parliament on Wednesday evening demanding that it drop the "Russian bill," which is similar to a law used in Russia since 2012 to crack down on media and dissident groups. The bill passed a first reading on Tuesday, which led to two days of mass protests in the country. Demonstrators tried to storm the parliament building, prompting police to use tear gas and water cannons.
The ruling Georgian Dream party issued a statement saying that it wants to "spend the energy of each of our citizens not on confrontation, but on developing the country in the right direction."
"As a party of the government responsible for every member of society, we have decided to unconditionally withdraw this bill that we supported," the statement said.
"We must be most attentive to peace, calm and economic development in our country, as well as to Georgia's progress along the path to European integration," it added.
The move comes after a number of world leaders condemned the legislation saying it would harm Georgia's chances of joining the European Union and NATO. The "Kremlin-inspired legislation" was also opposed by Georgia's President Salome Zourabichvili, who vowed to veto the bill.
This article received 0 comments