Hundreds of far-right nationalists rally in honor of pro-Nazi Bulgarian general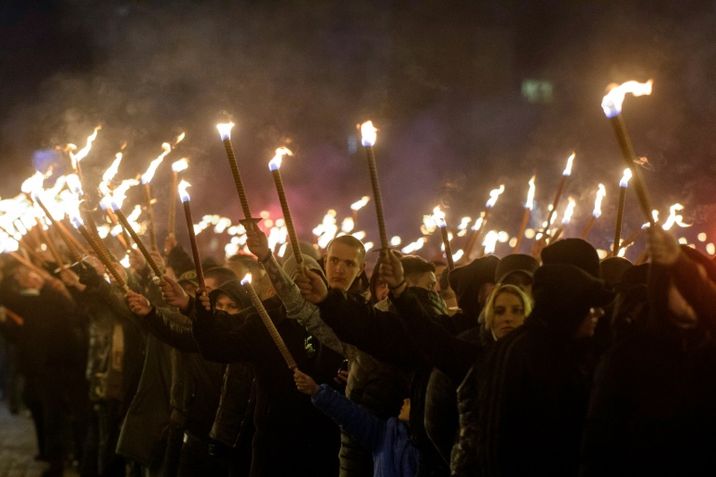 Dozens of members of far-right groups from across Europe also took part in a rally in Sofia
NIKOLAY DOYCHINOV (AFP)
March condemned by Bulgarian government, US Embassy in Sofia, and World Jewish Congress
Hundreds of far-right nationalists marched through Sofia on Saturday night in honor of a pro-Nazi Bulgarian general, following failed attempts to block the demonstration in the capital of the current EU president nation.
Local authorities tried to ban the rally, known as the Lukov March, which honors Hristo Lukov, former Bulgarian war minister and leader of the pro-Nazi Union of the Bulgarian National Legions.
But the march was held, as it has been every year for over a decade, after organizers obtained a court order allowing it to proceed.
Hundreds of black-clad nationalists and neo-Nazis from Bulgaria and across Europe took part in the demonstration, marching with torches through Sofia to lay wreaths at Lukov's former home in the capital on the date of his assassination in February 1943 by communist partisans.
"We object to being called anti-Semites, neo-Nazis, or fascists. We are simply nationalists," rally leader Zvezdomir Andronov told AFP.
Swede Robert Eklund from the Nordic Resistance Movement said that he was in Bulgaria "to fight a common enemy -- multiculturalism, globalization and the EU", adding he wanted "to stop non-European immigration."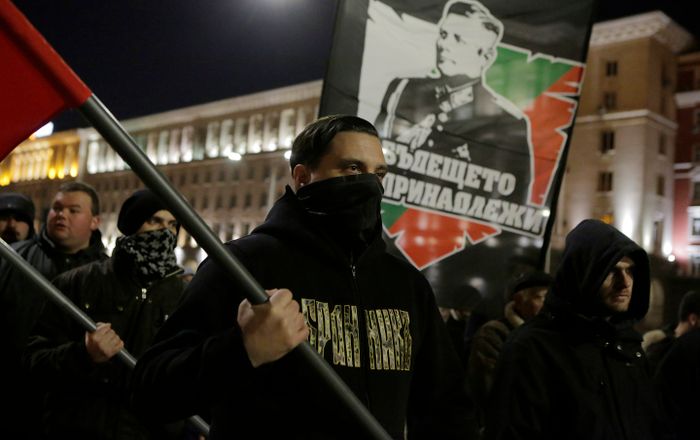 The march was condemned by the World Jewish Congress, the US Embassy in Sofia, and the Bulgarian government which deemed the demonstration "shameful."
World Jewish Congress CEO Robert Singer called the march "reprehensible". The organization noted that Lukov had been a proponent of anti-Semitic laws in Bulgaria and that his party had supported the deportation of 11,343 Jews from Bulgarian-controlled territories in Macedonia and eastern Serbia to the Tremblinka death camp, where they were killed.
"We cannot stand by in silence as neo-Nazis and anti-Semites from across Europe march through the streets of Sofia or any other city, in the same dangerous manifestation of the very anti-Semitic ideology that brought about the near destruction of European Jewry," said Singer in a statement.
Singer thanked Bulgaria's government for its "strong friendship and support for the Jewish community and its steadfast condemnation of this reprehensible demonstration."
The US Embassay to Bulgaria said in a statement that it was "saddened and troubled to see the display of intolerance represented by the Lukov March. General Hristo Lukov was a Nazi supporter who promoted hate and injustice, and is not someone deserving of veneration."
Israel has also called for the rally, held annually since 2003, to be banned.
AFP contributed to this report.