Flood continues to wreck havoc in Italy with 14 dead and over 36,000 displaced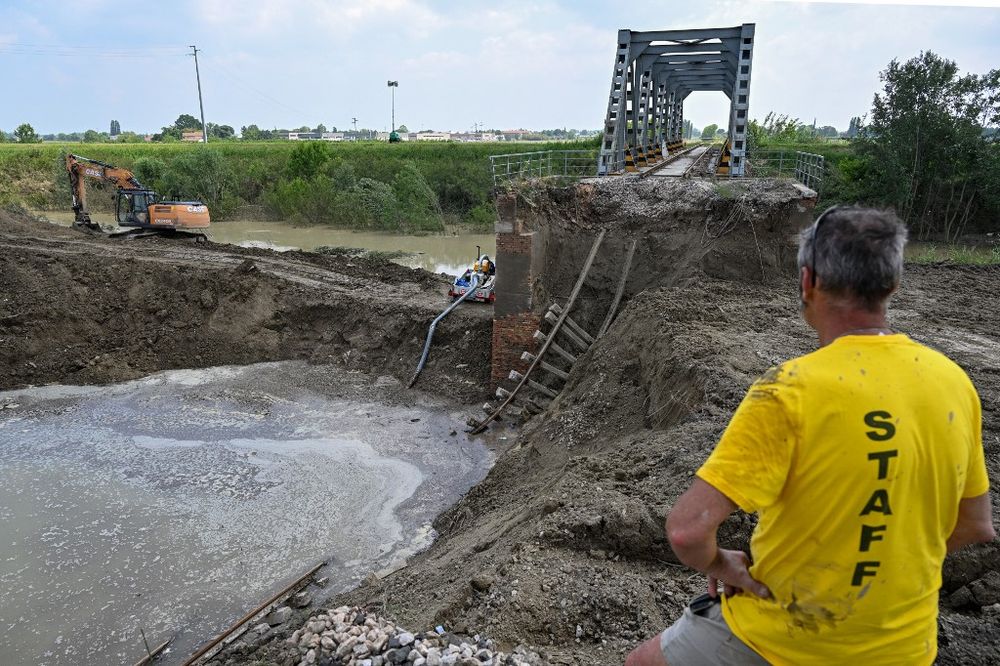 Italian Prime Minister Giorgia Meloni is leaving the G7 summit early, saying she could not 'remain' far away
A deadly flood continued to swallow houses and cause more damage with landslides, during the weekend, and officials counted over 36,000 people that were forced from their homes in Italy's northeast region of Emilia Romagna.
Earlier it was reported that 14 people were killed, as violent rains took over the quiet region, and the extreme weather alert was extended to Sunday. Italian Prime Minister Giorgia Meloni said she could not "remain" at the G7 summit, and left the gathering early.
"Frankly I cannot remain so far from Italy in such a complex moment," said Meloni, and thanked the rescue workers and volunteers who were on the ground to help those impacted by the floods. In addition, she offered thanks to fellow world leaders for offers of aid.
The prime minister is expected at the worst-hit areas, as authorities ordered the evacuation of at-risk areas. So far, there were over 305 landslides and over 500 roads damaged. "Months, and in some places maybe years" were needed to fix roads and infrastructure, said Bologna's Mayor Matteo Lepore.
In addition to the catastrophic scenario, a helicopter crashed with emergency personnel that were attempting to restore electricity near Lugo. Miraculously, only one of the four people on board was injured. The region already suffered a first set of floods two weeks ago, and an earthquake in 2012.
The material damage is reportedly in the billions of dollars. Adding more gloom to the scenario, the director of the EU's Copernicus Climate Change Service had commented in April about the climate crisis, that "we are really moving into uncharted territory."
This article received 0 comments