Serbia moves army units closer to border with Kosovo, amid local clashes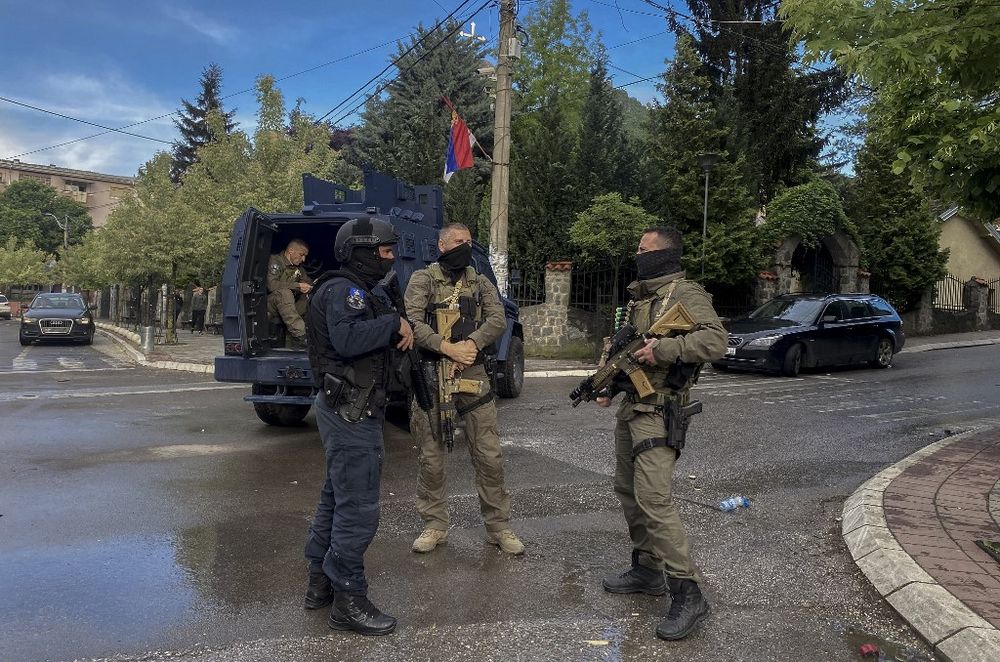 An ethnic Serb minority are protesting, after refusing to participate in local elections, which has now seen winners with just 3.5-percent of the vote
Serbia sent army units to the Kosovo border, and placed its army on high alert, amidst protests by ethnic Serbs in the Kosovan town of Zvecan. There were several similar escalations since the war in 1998-1999.
The ethnic Serb minority that stayed in Kosovo, after a NATO intervention to stop the war, refused to participate in recent elections, which resulted in ethnic Albanians winning local councils with just 3.5-percent of the vote.
Prime Minister Albin Kurti decided to install the mayors, despite opposition by the European Union and the U.S., who preferred the regions to receive more autonomy. Afterwhich, ethnic Serbs gathered in the streets to protest the installment, and tried to prevent a mayor from entering his office in Zvecan.
"These actions have sharply and unnecessarily escalated tensions, undermining our efforts to help normalize relations between Kosovo and Serbia, and will have consequences for our bilateral relations with Kosovo," said U.S. Secretary of State Antony Blinken in a statement.
Blinked also tweeted, "We strongly condemn the actions by the Government of Kosovo that are escalating tensions in the north and increasing instability. We call on Prime Minister Albin Kurti to immediately halt these violent measures and refocus on the EU-facilitated Dialogue."
And, alongside Britain, France, Italy and Germany, the U.S. issued a joint statement, condemning the prime minister's decision and urged Kosovo to "immediately step back and de-escalate." The group were also "concerned by Serbia's decision to raise the level of readiness of its armed forces at the border with Kosovo and call on all parties for maximum restraint, avoiding inflammatory rhetoric."
The last similar incident happened in December 2022, when Serbs in Kosovo erected roadblocks on highways in response to the detention of Dejan Pantic, a former Serbian police officer arrested by Kosovan law enforcement on suspicion of terrorism. Germany warned against the buildup of military presence near the border, while Russia voiced its support.
This article received 0 comments