Cameron's dramatic comeback promises stable pro-Israel stance in UK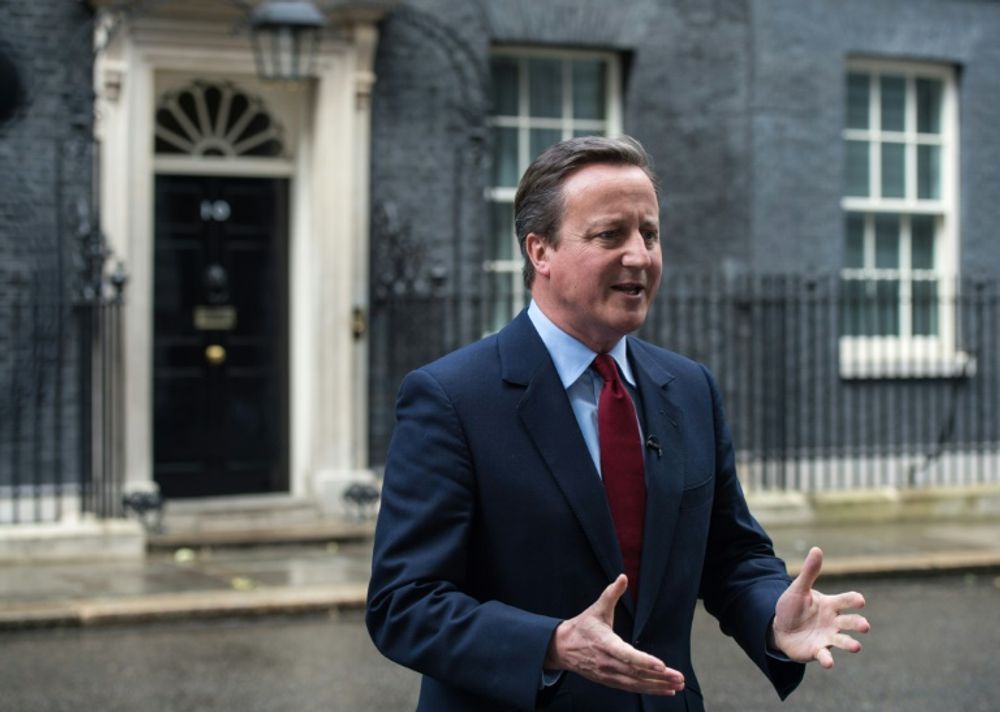 Back in the 2010s, David Cameron was called the most pro-Israel Prime Minister in the UK's history
Former UK Prime Minister David Cameron was appointed as the country's Foreign Secretary on Monday, amid two ongoing major international crises.
The unexpected cabinet reshuffle, however, is unlikely to shift the country's stance toward Israel.
Upon his appointment, Cameron posted on his X (formerly Twitter) account: "We are facing a daunting set of international challenges, including the war in Ukraine and the crisis in the Middle East. At this time of profound global change, it has rarely been more important for this country to stand by our allies, strengthen our partnerships and make sure our voice is heard."
Despite being uninvolved in British politics in recent years, Cameron has consistently expressed his support for Israel.
Shortly after Hamas's attack on Israel on October 7, Cameron stated: "My thoughts and prayers go out to the people of Israel following the despicable acts of terror brought upon them over the weekend, and my heart goes out to all those who have so cruelly been taken against their will, and their families. Their worry and heartache is simply unimaginable."
He added that he stood "in complete solidarity with Israel at this most challenging time" and fully backed "the Prime Minister and UK Government in their unequivocal and steadfast support."
When King Charles III featured the Holocaust Memorial Bill in his recent King's Speech last week, Cameron recalled that he "first set up the Holocaust Commission in 2014 to answer Britain's need for a permanent memorial and learning center on what is the darkest chapter in human history. At a time when the scourge of antisemitism, prejudice and intolerance are very sadly on the rise, the need for this national memorial has never been more vital."
During his years of service as the UK's Prime Minister from 2010 to 2016, Cameron was called the most pro-Israel premier the country had ever had. Despite calling Israeli settlements in the West Bank "genuinely shocking" in 2014, in his address to Israel's Knesset later that year he stated that he opposed the then-suggested boycott of Israel.
"Delegitimizing the state of Israel is wrong. It's abhorrent. And together, we will defeat it," he said in the Knesset.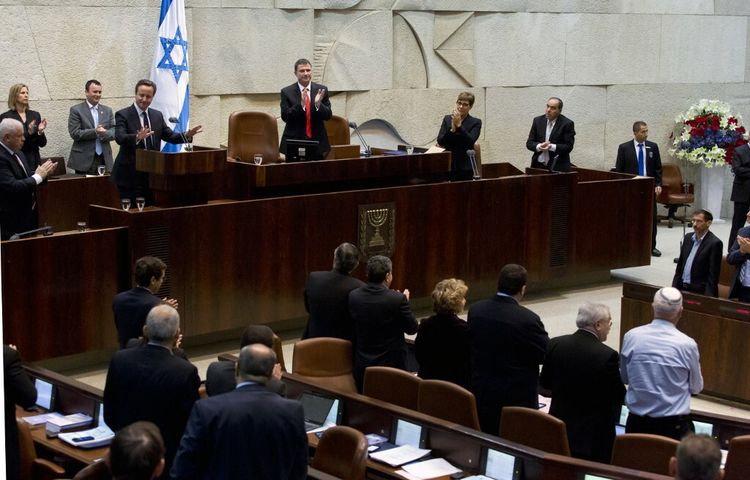 During the 2014 Gaza war, despite the political and media pressure, the Conservative government did not condemn Israel's operation in Gaza.
Cameron also observed joining the Joint Comprehensive Plan of Action (JCPOA) also known as the Iranian nuclear deal. At the same time, he pushed the UK to isolate Iran: namely, he promoted imposing sanctions on Israel's key regional adversary and cutting off Iran's banking system from the world.
This article received 2 comments