EU countries agree Iran deal 'not perfect': Merkel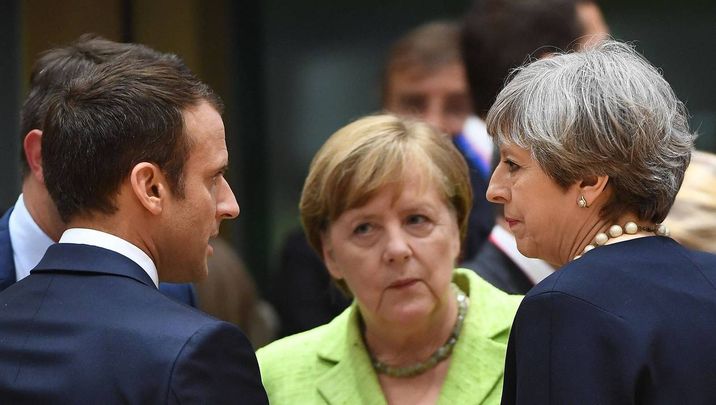 Emmanuel Macron, Angela Merkel et Theresa May se sont téléphoné ce dimanche. (Photo d'illustration)
EMMANUEL DUNAND / AFP
EU continues to insist the deal is working, pointing to repeated UN inspections verifying Iran's compliance
German Chancellor Angela Merkel said Thursday that EU countries agreed the Iran nuclear was "not perfect" but insisted it should be preserved, after the US withdrawal threw the accord into doubt.
"Everyone in the European Union shares the view that the agreement is not perfect, but that we should remain in this agreement and conduct further negotiations with Iran on the basis of other issues such as the ballistic missile program," Merkel said as she arrived for a summit in Sofia.
Iran and Europe have been engaged in talks to try to find a way to rescue the Iran nuclear deal after US President Donald Trump's decision earlier this month to pull out of the accord.
Tehran has warned it is prepared to resume "industrial-scale" uranium enrichment "without any restrictions" unless Europe can provide solid guarantees that it can maintain the economic benefits it gained from the nuclear agreement despite the United States reimposing sanctions.
Iran's foreign minister Javad Zarif gave an upbeat assessment after meeting on Tuesday with EU foreign policy chief Federica Mogherini and his counterparts from Britain, France and Germany -- the three European signatories to the 2015 landmark accord who are fighting to preserve it.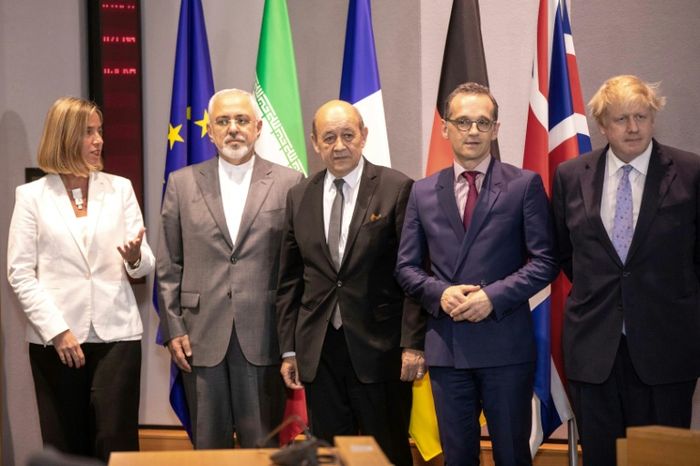 "I believe it's a good start. We're not there, we're beginning the process," Zarif told reporters, warning that Tehran expected to see progress "within the next few weeks".
Mogherini said it had been a "very productive" meeting but indicated it was the start of a long road.
Europeans have sought to play down expectations of Tuesday's meeting, stressing the enormous challenge of finding a way around US sanctions punishing foreign businesses trading with Iran, which have global reach.
The European Union insists the deal is working, pointing to repeated UN inspections verifying the Islamic republic's compliance with its side of the bargain.
European firms, especially those from France and Germany, rushed to invest in Iran following the 2015 accord, under which Tehran agreed to freeze its nuclear program in return for an end to punishing international sanctions.
German exports to Iran totaled nearly 3.0 billion euros in 2017, while French exports soared from 562 million euros in 2015 to 1.5 billion in 2017 and oil giant Total has pledged to invest some $5 billion in the South Pars gas field.
When he quit the deal last week, Trump gave businesses a maximum of six months to wind up operations in Iran or face swingeing penalties under American sanctions.
(Staff with AFP)