British PM avoids Brexit defeat in knife-edge parliament vote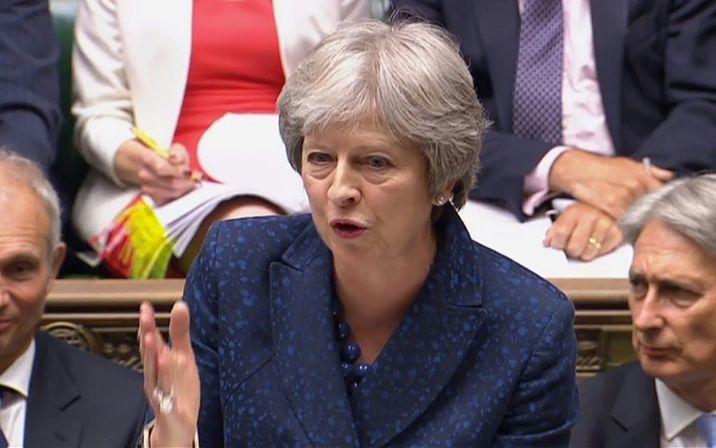 Britain's Prime Minister Theresa May had warned that defeat on the bill would weaken her hand in Brexit talks
HO (PRU/AFP/File)
British Prime Minister Theresa May narrowly avoided a major blow to her Brexit strategy Tuesday after MPs rejected a plan that would have given parliament a veto on the final deal negotiated with Brussels.
The House of Commons voted 324 to 298 to defeat an amendment to the EU (Withdrawal) Bill which would have removed her government's power to unilaterally walk away from talks with Brussels.
But in extraordinary scenes, ministers were forced to offer last-minute compromises to pro-European MPs before holding private talks in corners of the chamber as the debate raged on.
May had feared a rebellion by her Conservative MPs over the motion, one of 15 submitted by the unelected upper House of Lords on which lawmakers will vote over the coming two days.
The bill will then go back to the Lords on Monday.
The pro-European cause was boosted when junior justice minister Phillip Lee, a close personal friend of the prime minister, resigned shortly before the debate in order to back the veto amendment.
May had earlier warned that defeat would weaken her hand in exit talks, while a string of euroskeptic MPs stood up to accuse the rebels of trying to thwart Brexit.