Labour MP tells i24NEWS Corbyn antisemitism issue 'moral crisis' for party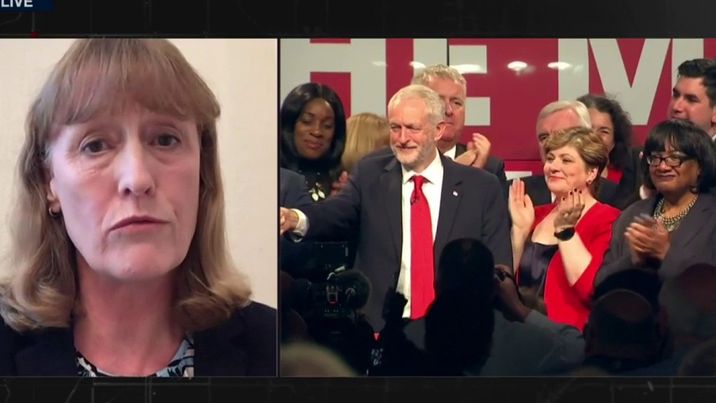 Labour MP Joan Ryan tells i24NEWS she is "appalled" by rising antisemitism under Jeremy Corbyn, 21. August 2018
i24NEWS/the Rundown
UK's Labour lawmaker Joan Ryan on Tuesday deplored Jeremy Corbyn's inability to tackle mounting allegations of antisemitism as creating a "tragedy and moral crisis" within her party and urged the embattled leader to take action "immediately."
"He needs to take clear action against every incident of antisemitism and stop tolerating it," Ryan said in an interview with i24NEWS' show the Rundown. "It goes against our history, our values and is creating a tragedy and moral crisis for the Labour party."
Ryan, who has been chairperson of parliamentary group Labour Friends of Israel (LFI) for three years, said that "a culture had flourished that allows or accepts anti-Semitism" one where "people who are anti-Semites feel welcome and Jews do not."
"I am ashamed and appalled and shocked about what's happening," she lamented.
Her comments came days after she sent an LFI statement to Corbyn urging him to offer a "full and unreserved apology" to the widows of the 1972 Munich massacre victims, following revelations of his participation in a controversial Black September commemoration event in Tunisia back in 2014.
Over the past year, Corbyn has been dogged by allegation after allegation of indifference and at worst, encouragement of anti-Semitism and anti-Israel incitement within the Labour party. A slew of exposes have led British Jewry, many who have been lifelong loyal members, to question their place in the left-leaning organization; some have gone so far as rescinding their support.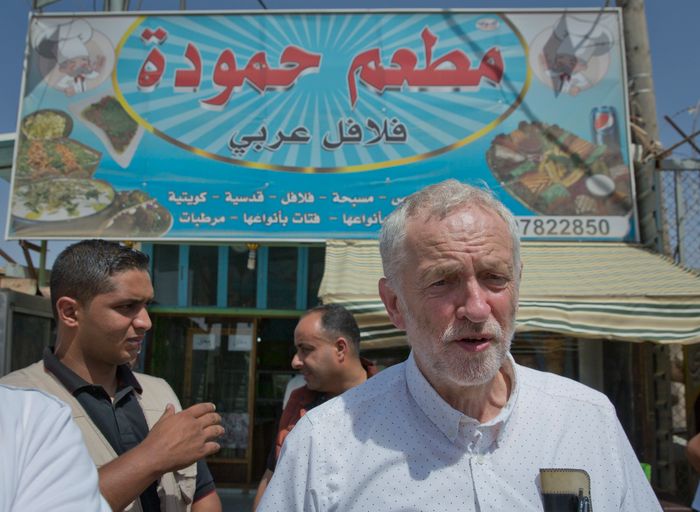 "It's like Jeremy Corbyn has declared war on the Jews at home, we are fighting this," President of the Board of Deputies of British Jews, Marie Van Der Zyl told i24NEWS' the Spin Room on Tuesday.
On Monday, i24NEWS revealed that Corbyn met Hamas officials during a visit to Israel and the West Bank in November 2010 that he failed to declare to authorities, in breach of parliamentary rules.
Reporting on his experiences in the The Morning Star after returning home he wrote: "It is time to bring those Israelis who committed crimes against humanity to account and to end the EU Israel Trade Agreement while the occupation and settlement policy continues."
Whilst the European Union considers Hamas a designated terror organisation, Corbyn has previously called members of Hamas his "friends", a statement he has since said he regrets.
A Labour Party responding to the allegations said it showed his commitment to peace and his engagement with "actors in the conflict to support justice in the Middle East."
"This assertion is undermined by his failure to ever engage with the Israelis" Ryan told i24NEWS referencing the bulk of invitations he had refused which included one from former leader of the Israeli Labor party Isaac Herzog to Israel's Yad Vashem Holocaust museum.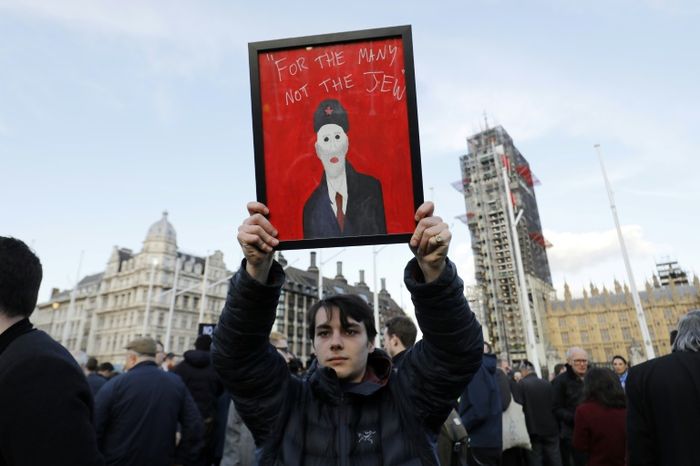 "He has repeatedly met with those who seek the destruction of Israel and have the blood of hundreds of Israeli citizens on their hands," she added.
Also earlier this week, the Daily Telegraph reported that Jeremy Corbyn attended a 2012 conference in Qatar on Palestinian refugees attended by a convicted Hamas military leader previously jailed for his role in a string of terrorist attacks that murdered over 100 people.
Amid the tirade of allegations, Corbyn published an apology letter in the Guardian last month expressing regret over "the hurt that had been caused to many Jewish people" acknowledging that he had "been too slow in processing disciplinary cases" of antisemitic abuse by party members. "Not in my name" warned to those using "antisemitic poison."
However, the party's failure to adopt the full 11 examples of the International Holocaust Remembrance Alliance (IHRA) definition on anti-Semitism has been a continued cause for concern, leading British Jewry to reject his apology as a "lecture."
"What Jeremy Corbyn needs to do, immediately, is accept the IHRA definition of anti-semitism and all its examples," Ryan said. The controversy centers on a refusal by the party to include condemnation of Israel, with critics arguing that Corbyn is merely attempting to protect himself from a penalty.
"Who are the National Executive Committee to tell the Jewish community what is antisemitic and what isn't?" Ryan questioned.