Sweden court fears Israel retaliation, nixes deportation of synagogue attacker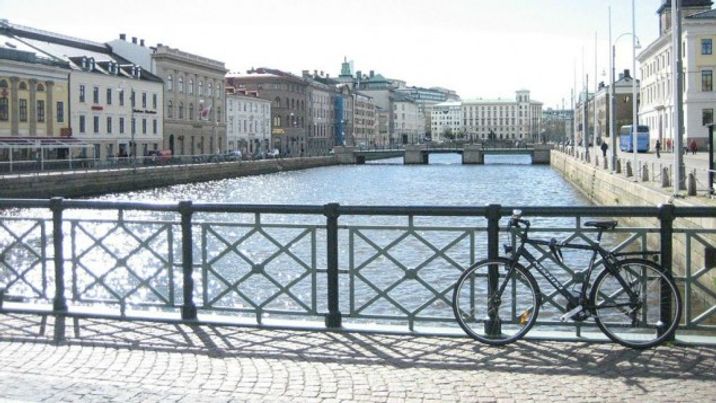 The Swedish city of Gothenburg
Wikimedia/JLogan
The Palestinian migrant's anti-Semitic attack has effectively allowed him asylum in Sweden
A Palestinian man who firebombed a synagogue will no longer be deported from Sweden based on concerns from the court that the defendant may face danger from Israel if he returns to the West Bank due to the nature of his crime.
Feras Alnadim is one of three charged for the same incident, though unlike the two other assailants, Alnadim had no official residency rights in Sweden. His application for asylum was rejected before the firebombing.
The Court of Appeals for Western Sweden reversed the original decision on Wednesday, citing Swedish foreign national law, which says no one can be deported if they would face "inhumane or humiliating treatment or punishment" in the receiving country.
The court said the attack was motivated by Trump's decision to move the US embassy to Jerusalem and recognize it as the Jewish State's capital and was clearly "intended as a revenge attack against Israel."
The attack could also be seen as "a serious political crime direct at other Jews," the court added in its judgement.
Israeli ambassador in Sweden condemns court for antisemitic verdict: The criminal, who was supposed to be returned to the Palestinian Authority, had firebombed a synagogue in the Swedish city of Gothenburg in 2017. https://t.co/kVQocB5cHi JPost pic.twitter.com/Tzcrwp6uHB

— Jewish Community (@JComm_NewsFeeds) September 13, 2018
"Israel is a democratic country, based on the Rule of Law. We are thus deeply concerned with the Court's highly prejudicial and politicized verdict," Israel's Ambassador to Sweden Ilan Ben Dov said in a statement in response to the verdict.
The court's ruling "excuses, and therefore legitimizes, the actions of a violent Anti-Semite s acceptable political criticism by stating that his hostilit is not toward Jews in general but due to his vengeful attitude toward Israel," he added.
In June, Sweden's Gothenburg District Court sentenced two Palestinians and one Syrian to one to two years in prison for violating "an ethnic group because of its beliefs" in the 2017 arson attack.
The three were arrested after dozens of Molotov cocktails were thrown at a synagogue in Gothenburg following a demonstration held against President Trump's recognition of Jerusalem as Israel's capital.
The Jewish youth community was present at the synagogue for a party and around 20 of them hid in the basement. Reports at the time indicated no one was injured in the attack.
Swedish Prime Minister Stefan Lofven told the Swedish news agency TT she was "terribly upset" by the attack.
"There is no place for anti-Semitism in our Swedish society," she said.
Security has been tightened for synagogues across the country since the attack last year.
You need to be logged in in order to post comments. Sign up or log in
September 16, 2018 2:19 PM
Stephan Lofven is a man, not a she.